If you're currently using Windows 10 and have a suitable PC, Windows 11 will be available as a free upgrade. Windows 11 began rolling out to compatible devices on October 5. As it's a free upgrade, you may check out the new OS. But you may feel uncomfortable with Windows 11 for whatever reason. Maybe you don't like the appearance and UI, or have problems with hardware or software. In this case, you don't have to panic thinking "can I downgrade from windows 10?" Feel relieved to know that you can revert to Windows 10. We'll tell you how to downgrade from windows 11 to windows 10 without losing data. Microsoft provides a 10-day reversal period for early users to downgrade to Windows 10 from Windows 11. This functionality is for all Windows 10 to Windows 11 upgrades as long as you do it within 10 days.
How to Downgrade to Windows 10: Steps
i) Close all active windows and open Settings from the Start menu – or press the Windows key + I at the same time. 
ii) From the left sidebar, choose the System option, then scroll down and tap Recovery.
iii) Read down to the Recovery choices section and select the Go Back tab.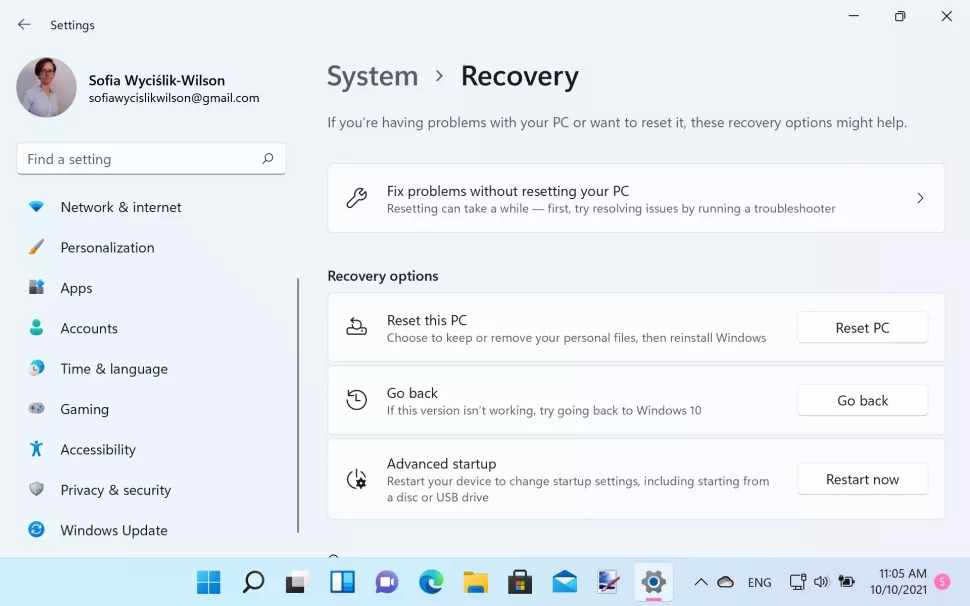 iv) Windows 11 takes a while to do some background checks and prepares things for you to begin the process of rolling back to Windows 10. Here you'll be alerted if you are not within the allowed 10-date period, and the operation will be terminated.
v) Then you'll be asked why you want to downgrade to Windows 10 from Windows 11 in the "go back to an earlier build" window.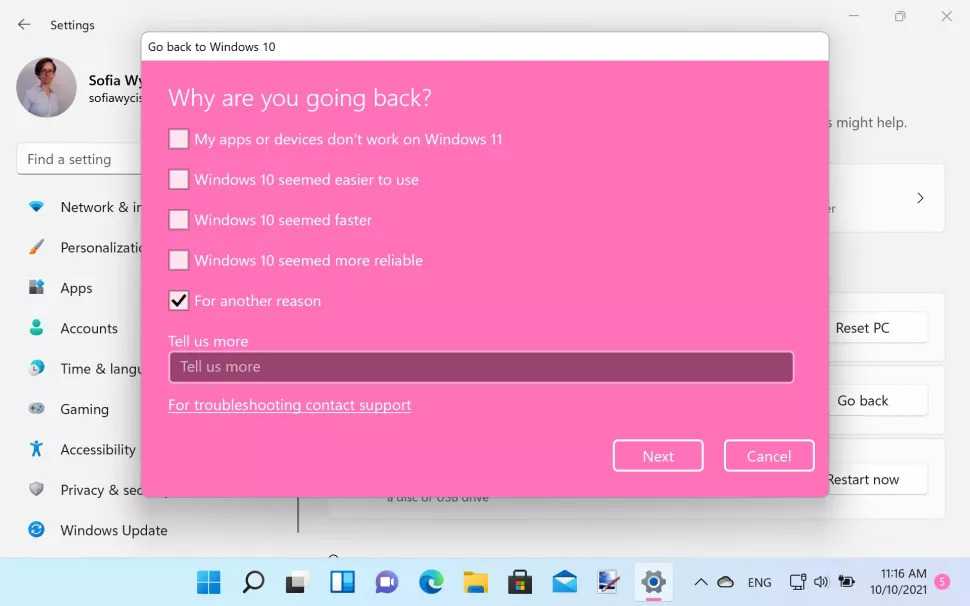 vi) To proceed, click the 'Next' option.
vii) Next in the 'Check for updates' tab, click 'No thanks' to proceed with the rollback.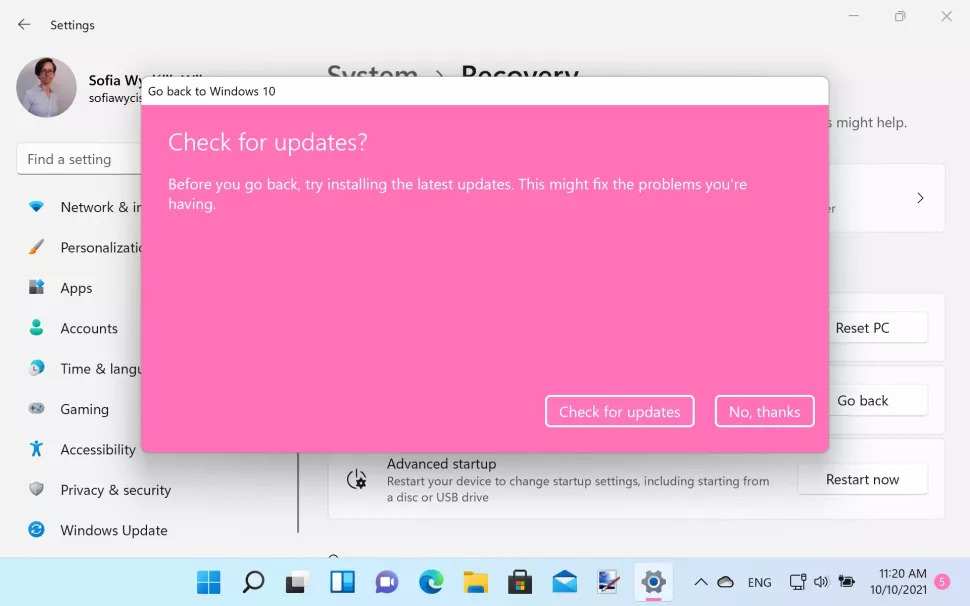 viii) Microsoft suggests a few things you should be aware of before reversal so go through carefully. If you're ready to proceed, click 'Next.'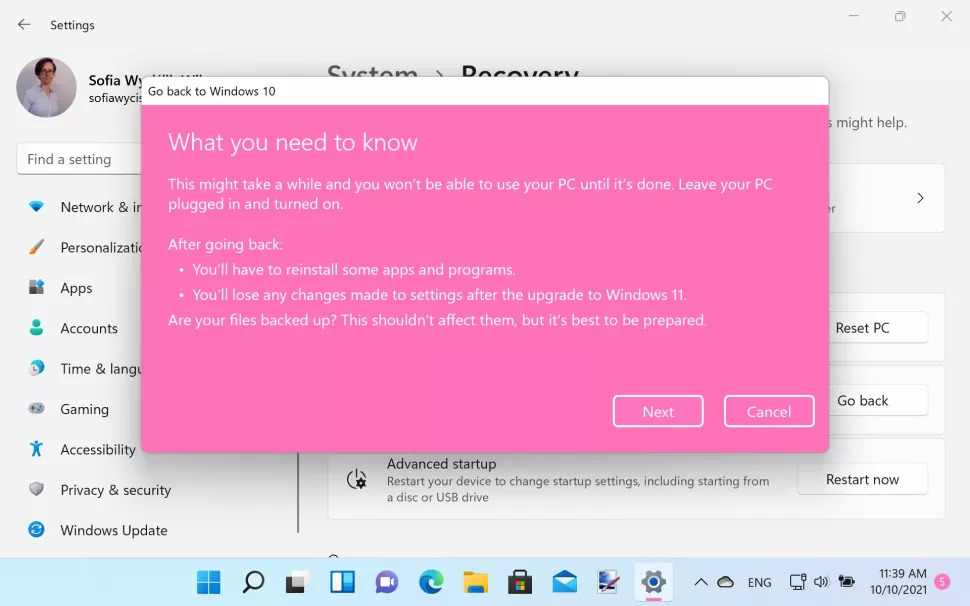 ix) The last step is to click the 'Return to Windows 10' button and then wait a few moments. Your computer will restart automatically, and the uninstallation of Windows 11 will begin.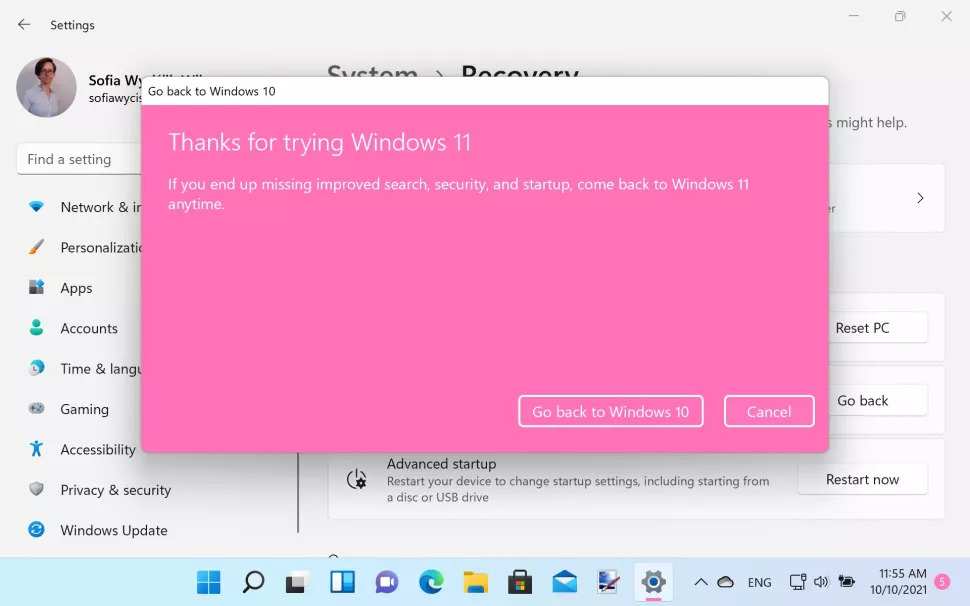 x) Now just choose your user account and enter your password or PIN on Windows 10 login page.
How to Downgrade from Windows 11 to Windows 10 after 10 days?
If you are beyond the rollback period, how to go back to Windows 10 after 10 days? Then you must conduct a clean install to downgrade to Windows 10. Steps for a clean install to downgrade to Windows 10 from Windows 11:
Go to Microsoft's download website and look for the Media Creation Tool under the Create Windows 10 installation media section.

Start the MediaCreationTool program. Then, to accept the terms of service, click Accept.

Select the Upgrade this PC now option and then press the Next button. The installation will begin downloading the most recent version of the operating system. Depending on your internet connection, it may take some time.

When the download is finished, click Next.

Select Nothing and click Next.

To begin the installation procedure, click Install. This may take some time, so wait until you've rolled back to the most recent version of Windows 10.
That's all for today. For more tips and tricks follow TechBurner!