Due to Covid 19, many have lost their jobs and lively hood over the past one and a half years. To make sure you are safe during the pandemic is by taking the Covid vaccination. In India, over 11.1 crore people are fully vaccinated and every day the numbers are increasing. However, after you are vaccinated, you have to get your Vaccination certificate from the CoWIN website. But, now you can get your certificate directly on your WhatsApp. In this article, we are going to tell you how to download Covid 19 vaccination certificate on WhatsApp. You just have to follow some easy steps and you will get your vaccination certificate on WhatsApp. To get a vaccination certificate on your WhatsApp, you just have to follow a simple procedure. Don't worry we will tell you everything. So, without taking any more time let's get started.
How to Download Covid 19 Vaccination Certificate on WhatsApp?
Here's how to download Covid 19 vaccination certificate on WhatsApp. Just follow some easy steps to get your vaccination completion certificate directly on WhatsApp:
Step 1. Open your smartphone's contacts and save the MyGov Corona Helpdesk WhatsApp number +91 9013151515.
Step 2. Now open WhatsApp on your smartphones and look for My Gov Corona Helpdesk chat inbox.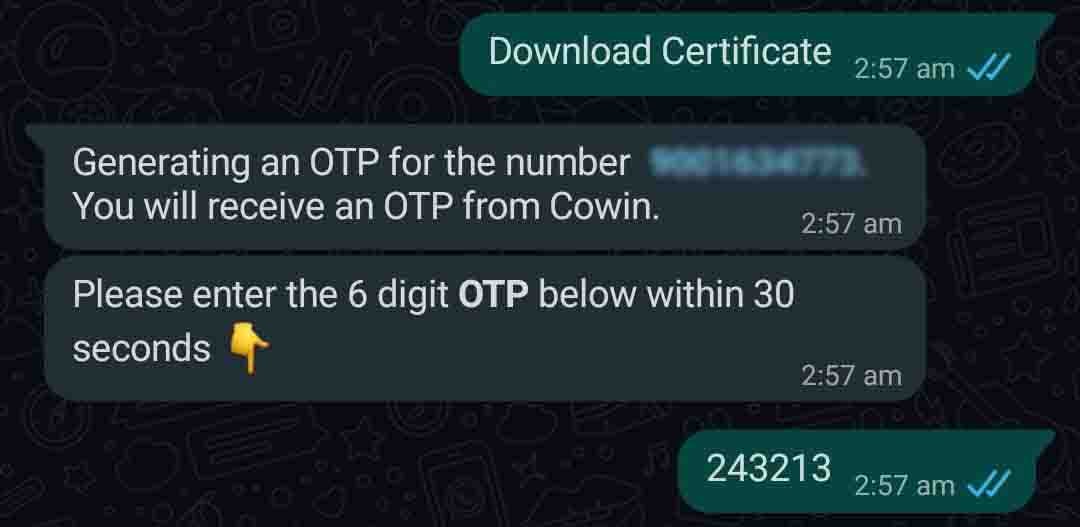 Step 3. In the inbox type "Download Certificate".
Step 4. After that, you will receive an OTP on your registered number.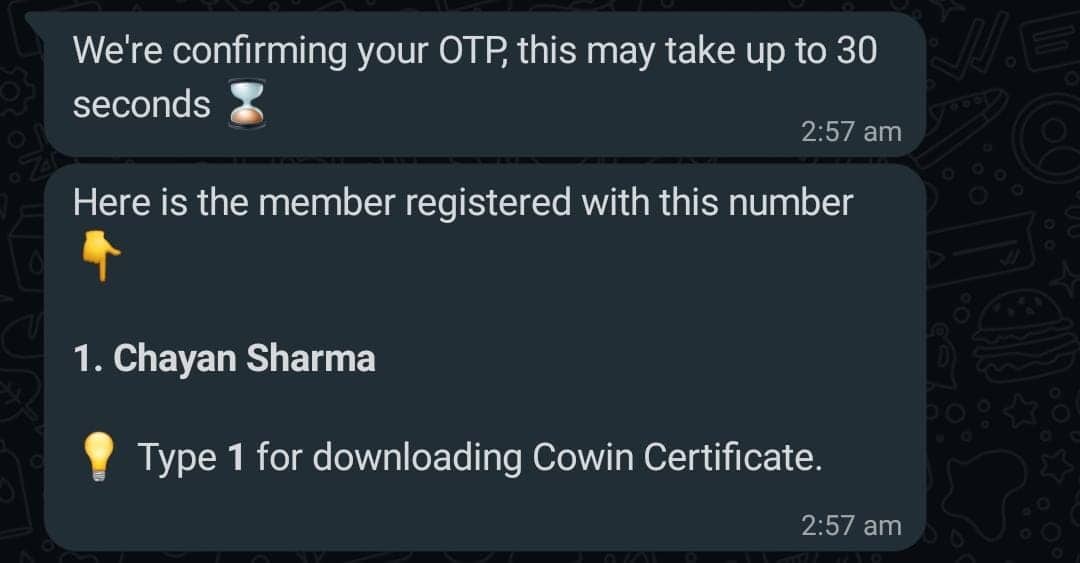 Note: You must enter the OTP within 30 seconds.
Step 5. After you type the OTP in the inbox My Gov Corona Helpdesk will show you all the people that you have registered with the number.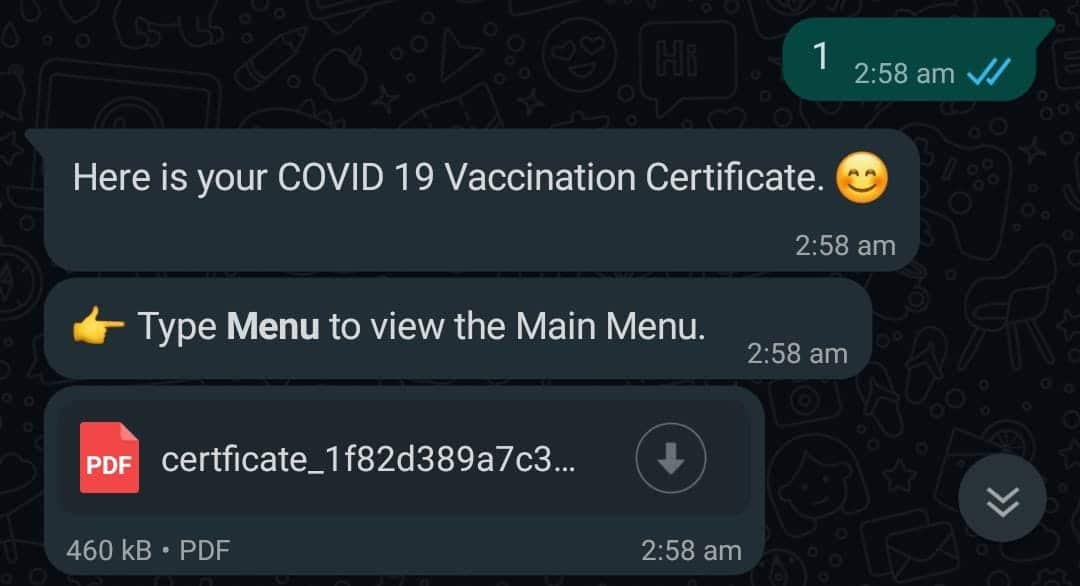 Step 6. Just type the number of whom you want to download the certificate.
Step 7. Now you are done the chat bot will send you your vaccination certificate.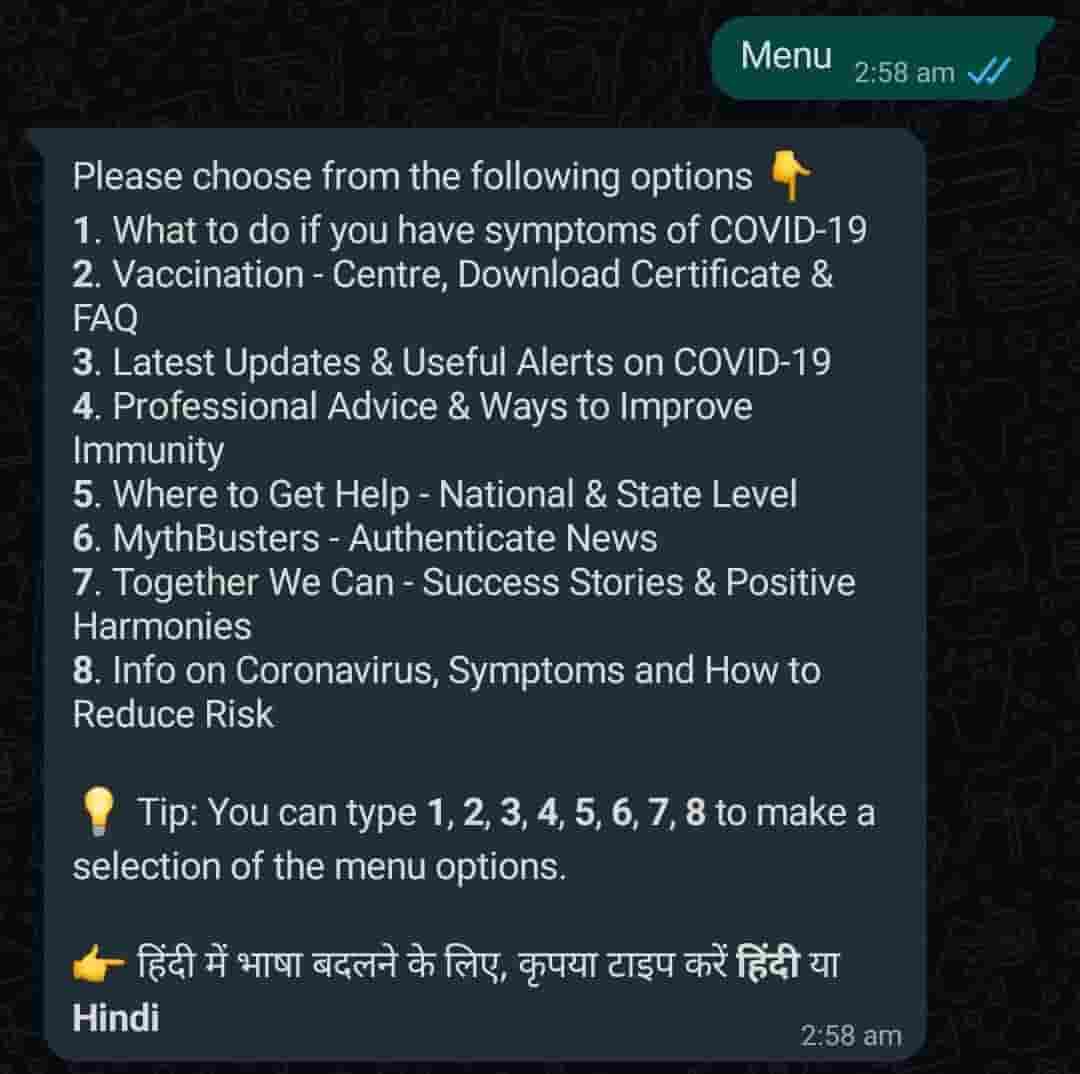 IMPORTANT: You can use the chat bot for many things like if you want to locate the vaccination center, for help, authentic news, and much more. All you have to do is type "Menu" and it will show you all the commands you can use. You can even change the language from English to Hindi all you have to do is type "Hindi".
That's All For Today. Stay Tuned To TechBurner For More Stuff.