During this second wave of Coronavirus pandemic, the lockdown has been imposed in various parts of India. Maharashtra, Delhi, Bengal, Karnataka, Kerala, and Tamil Nadu are under complete lockdown in this phase. Whereas some other states have imposed the lockdown partially with strict rules. People who have some work to do outside require a permission pass from the government. Many people are not aware that how to apply for E Pass in lockdown. So you need not worry as in this article we will cover how to get E Pass in lockdown in Maharashtra, and how to get E Pass in Delhi and many other states like Uttar Pradesh, Kerala, Tamil Nadu, Karnataka, Bengal, etc. So read this article to get a complete step-by-step guide.
Apply For E Pass in Kerala
Open https://pass.bsafe.kerala.gov.in/.
Fill the form and upload the required document and click submit.
You will get your pass on your mobile phone once your application is approved
Apply For E Pass in Bengal
Head to coronapass.kolkatapolice.org website.
Click on "I agree".
Select "Individual" or "Organization" as per requirement.
Fill up all your details and then click the checkbox 'I shall not operate/commute in the containment zones'.
Upload proof documents and submit them.
You will get the QR-enabled E Pass by mail or via SMS from where you can download your E Pass.
Apply For E Pass in Maharashtra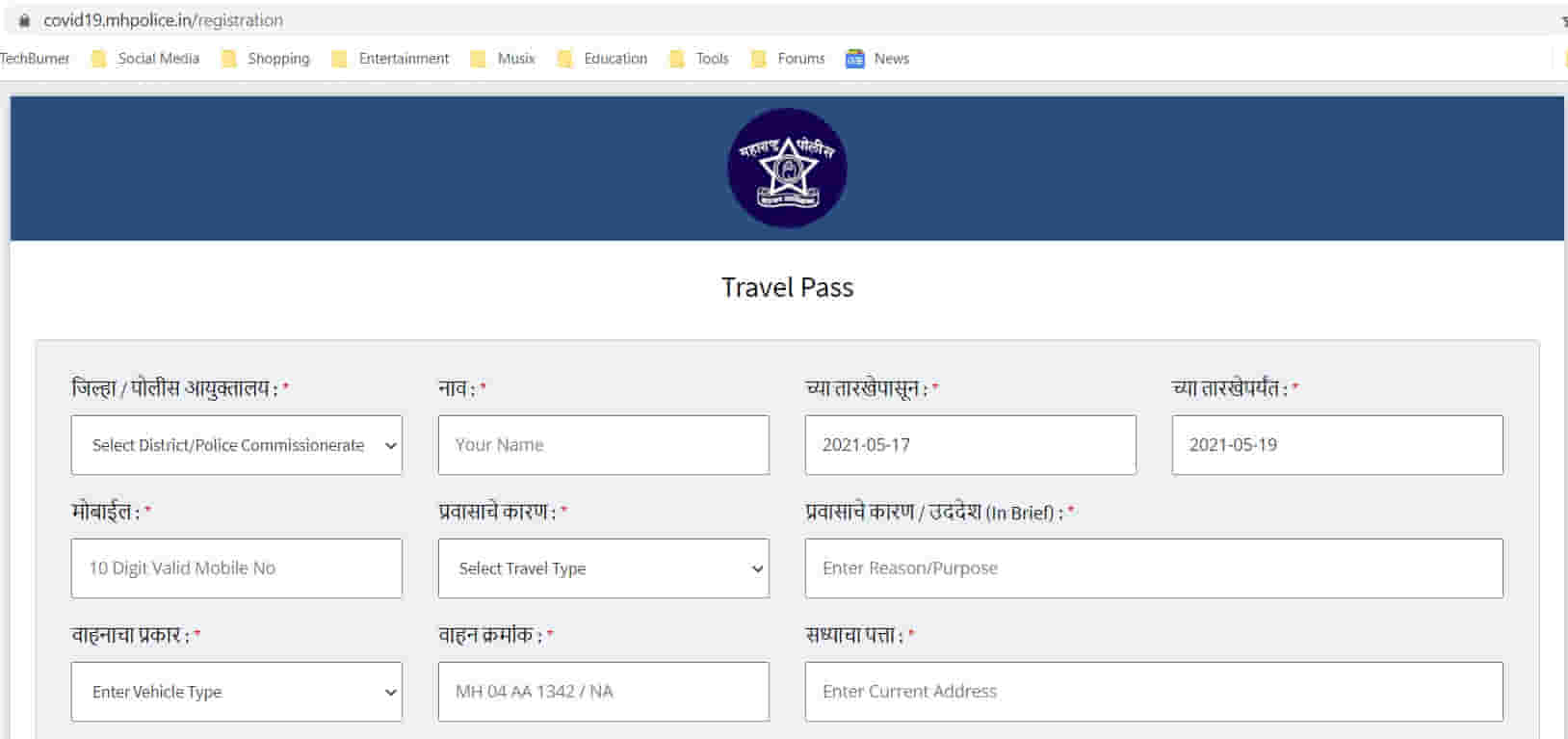 Head to https://covid19.mhpolice.in/registration.
Fill the form with the required details.
Hit the submit button.
Now a reference number will be displayed.
Keep it safe with you as it will help you to check whether you have got the E Pass or not.
Apply For E Pass in Uttar Pradesh
Visit the www.rahat.up.nic.in official website.
Head to the E Pass portal and click on Apply E Pass.
Enter the required details and confirm via OTP.
Fill the form and submit it.
The application will be reviewed by officials.
Once approved, you will receive an SMS redirecting you to the E Pass.
Apply For E Pass in Delhi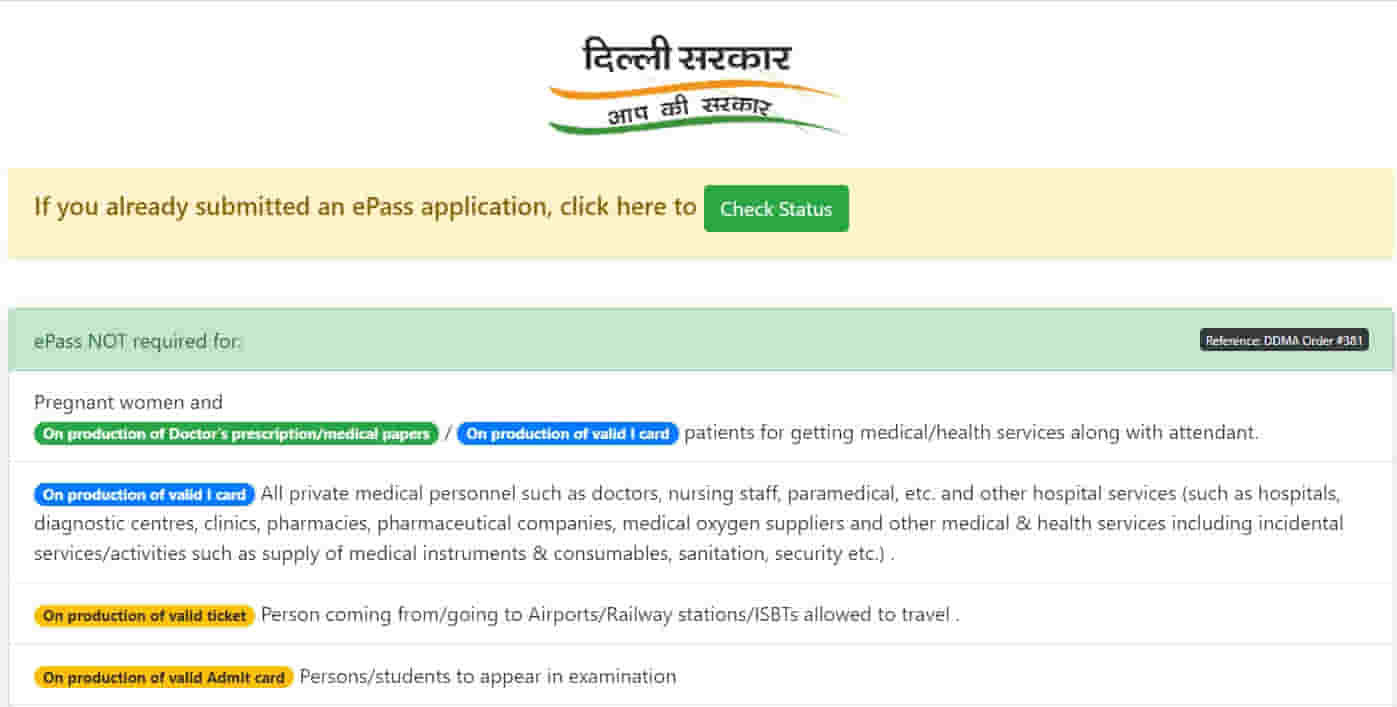 Head to https://epassdocs.epass.jantasamvad.org/epass/application/english/.
Login here to proceed.
Select "E Pass for Travel during Curfew" then submit.
Select a reason, and fill the form and upload your identity proof.
You will receive an SMS once your application is approved.
Then download the E Pass or print it.
Apply For E Pass in Tamil Nadu
Visit https://tnepass.tnega.org/#/user/pass website.
Register yourself on the website.
Enter mobile number and captcha to verify via OTP.
Select the type of E Pass that you need.
Submit the required documents and fill the form.
Now after the submission, your E Pass will be processed once they are confirmed.
You will need to furnish Aadhar Card or Voter ID, PAN Card, address proof, vehicle license, and employment ID to avail your E Pass.
Apply For E Pass in Karnataka

Head to https://sevasindhu.karnataka.gov.in/Sevasindhu/English website portal.
Click on Apply E Pass.
Fill in the required information.
Upload your supporting documents and mention the purpose.
Submit the form and download your E Pass.