One of the main reasons behind smartphones blast is using Fake and Cheap chargers to charge phone's battery. It not only damages your phone's battery but also it reduces your phone's life. Some people buy themselves a cheap charger and connect it with their branded phones to charge it. It is absolutely wrong, the phone won't get damaged within the first practice. But daily dosage results in the shorter life of your phone. That's why I'm here to tell you guys how to identify fake and branded chargers. So that you won't get cheated in future anymore and you'll always get ensure your phone is charging safely.
How to Identify Fake and Branded Chargers?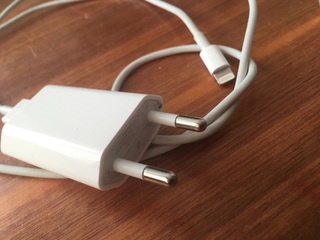 Samsung
It is really bit tough to differentiate a fake Samsung charger from the original one. But you can identify the real one by looking at the printed text on the charger. Fake Samsung charger comes with an "A+" and "Made in China" branding.
Apple
The easiest way to differentiate real Apple and Fake Apple charge is the "Designed by Apple in California" branding. Original Apple chargers come with this branding and also the color of the logo of the fake Apple charger is much darker than the original tone of Apple Logo.
Xiaomi
Xiaomi chargers always come with large charging cable. If the length of the cable is less than 120 centimeters then the charger is the fake one. Also, the size of the adaptor of the fake charger is much bigger than the original one.
OnePlus
Differentiating OnePlus original and fake charger is one of the easiest tasks as compared to the above brands. Check if the charging symbol changes to flash or not when you plug the dash charger in. If not, then the charger is fake.
Huawei
The simplest way to identify Huawei charger is by matching the barcode information of the charger. The real Huawei charger will match the barcode, or else the charger is a fake one.
So I discussed all of the well-known brand chargers. Now you know how to identify fake and branded chargers. If you learned something new today, then don't forget to share this with your friends. For more quality updates, please subscribe to the newsletter.