Last year, Huawei introduced its first-ever foldable smartphone Huawei Mate X. It was the beginning of the company's run in the foldable phone market. With the beginning of 2020, Huawei launched an improved and upgraded version of its foldable smartphone as Huawei Mate Xs with better display quality, hinge and Kirin 990 5G Chipset. Huawei is pushing its foldable display game even further, and leaks come from the Huawei Foldable Phone New Patent. Recently Huawei patents two sliding phone designs which were approved a few days ago. Continue reading the article to know more about Huawei Slide Out Foldable Phone and new Huawei Foldable Phone Patent. We will also provide you with the Huawei Foldable Phone Price in India and Huawei Foldable Phone Launch Date in India:
Huawei Slide Out Foldable Phone
According to LetsGoDigital, Huawei has filed a design patent application with the CNIPA (China National Intellectual Property Administration). The patented design has the same aesthetics as the Huawei Mate Xs. Instead of folding inwards, the display extends out from the back to the front using a slide-out mechanism. There are two Models of these Patents as follows:
Model A
The first one features a phone that is nearly bezel-less from the front. With no front cameras, if you want to take a selfie. You need to flip the phone to its back where there is the screen beside the rear-facing cameras. Looking at the front of the phone, you can slide the screen with your fingers. Also, pull out some of the display from the back to make the front screen even bigger.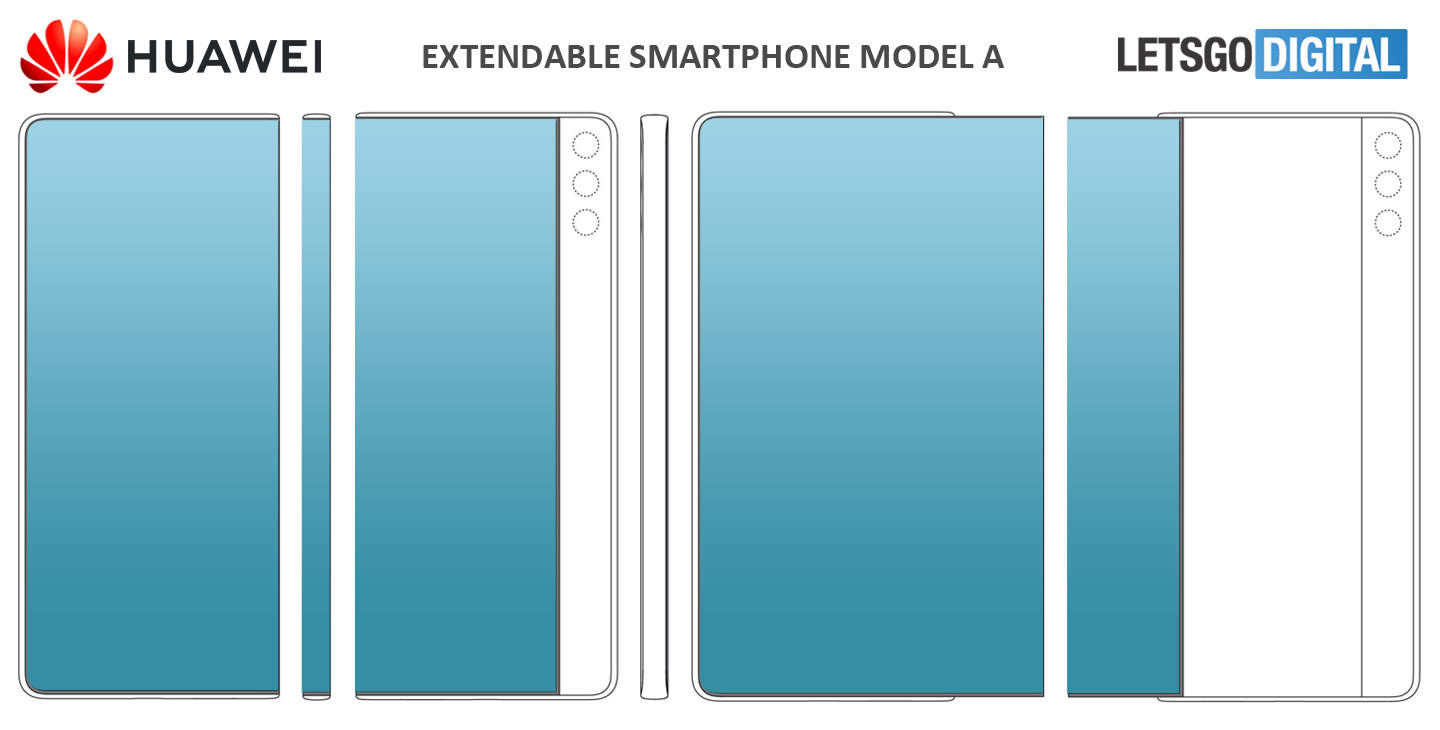 Model B
In this model firstly, the back of the phone features a triple camera setup on the left side beside the screen. The front of the handset is also completely bezel-less like the first patent. That said, when you slide out the screen from the left side, it makes the phone's display bigger. This would make the device heavily weighted on one side, whereas the first patent has the weight distributed more evenly.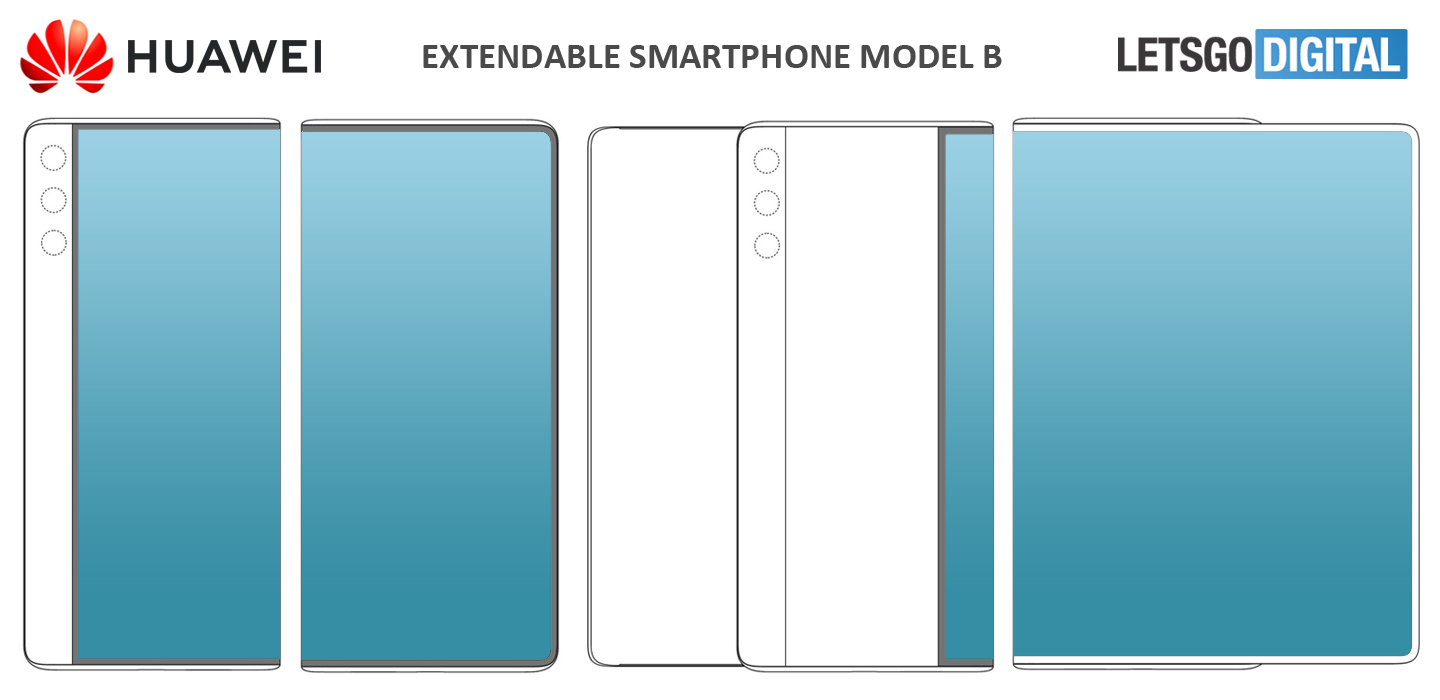 Huawei is working on a foldable display for quite some time. The above designs show that Huawei might come up with extendable or retractable smartphones in the future. We have to wait and see if Huawei plans to use this kind of mechanism in its future Smartphone.
Huawei Foldable Phone Launch Date in India
The above is the device patent that shows that the device is in works. So, we can't tell you that Huawei will bring it in India or not. Stay tuned with us for more info about it.
Huawei Foldable Phone Price in India
The Patent shows that the display will be slide out. So, we can expect that pricing will be high because the foldable phone is being developed. Thus, the device is likely to cost around Rs. 2,00,000. 
That's All For Today. Stay Tuned To TECHBURNER For More Stuff.
[SOURCE]