Elon Musk's SpaceX has made history by launching two NASA astronauts to space using the Falcon 9 rocket. SpaceX Crew Dragon capsule sat on top of the Falcon 9. With this mission, SpaceX became the first private company to launch astronauts for NASA. Robert Behnken and Douglas Hurley have entered, the International Space Station (ISS). Let's know some interesting facts about SpaceX Crew Dragon Launch.
Interesting Facts About SpaceX Crew Dragon Launch
1. After nine years, NASA astronauts Robert Behnken and Douglas Hurley fly into space from the US.
2. This was the first commercial flight to space. For the first time, a commercial company has sent humans into space.
3. The Crew Dragon capsule is on top of Falcon 9 rockets. It runs entirely on the autonomous mode.
4. The Crew Dragon capsule does not have any buttons or switches. Instead, it has large touch screens to navigate and control the various functions. There is also a life support system.
5. SpaceX has designed the suits of astronauts in collaboration with costume designer Jose Hernandez. Along with the harsh conditions of the space, they have also kept aesthetics in mind while designing the suits.
6. The rocket, Falcon 9 which carried the Crew Dragon to space has been back and successfully landed on a floating platform in the Atlantic Ocean. The safe return of the Falcon 9 will help SpaceX to save costs.
7. The first launch attempt was scheduled for 27 May, but due to bad weather conditions, it was postponed.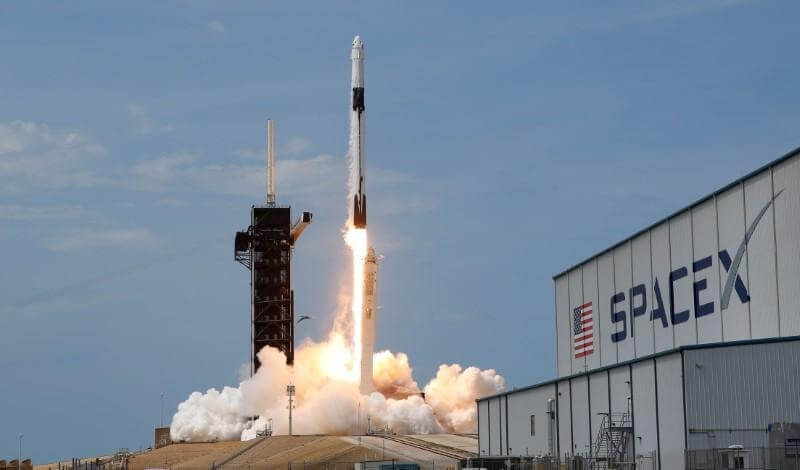 8. After spending a few weeks (nearly four months) at the International Space Station, both astronauts will return to earth using the same Crew Dragon capsule.
9. The docking process at the ISS will be autonomous. Astronauts won't have to manually control the capsule before docking. But, they can manually override the controls.
Stay tuned with TechBurner for more updates.
[Source]