It has been quite some time that Smartphone manufacturers started removing the beloved 3.5mm headphone jack from their device. People using a device without that jack had either had to use a dongle or use Bluetooth wireless headsets. Since then, the popularity of using wireless headsets have been in the rise. Other than reputed audio companies, OEMs also have started to bring their Bluetooth wireless headsets. One of them is OnePlus who has been bringing their Bluetooth device after removing the jack from 6T. OnePlus Bullets Wireless has great features for the price. The company recently launched its Bullets Wireless Z with features having exceptional price. OnePlus Bullets Wireless Z has been priced significantly lower than its previous generation. The Bullets Wireless Z pricing in India is also lower than International Markets. Continue reading this article to get a detailed review of OnePlus Bullets Wireless Z after using it for more than a week.
In the Box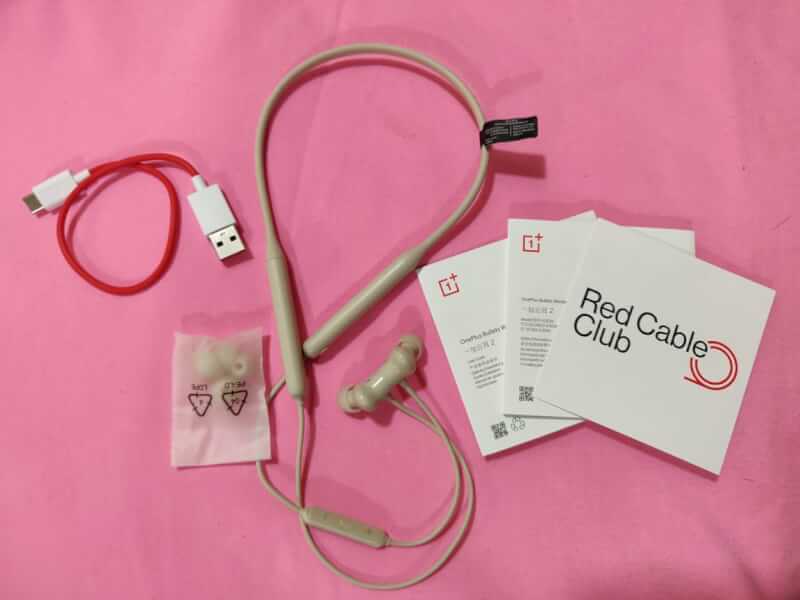 OnePlus Bullets Wireless Z
Type-C Cable
Two replaceable silicon ear tips
Instruction Manual and other leaflets
OnePlus Bullets Wireless Z Review
Build Quality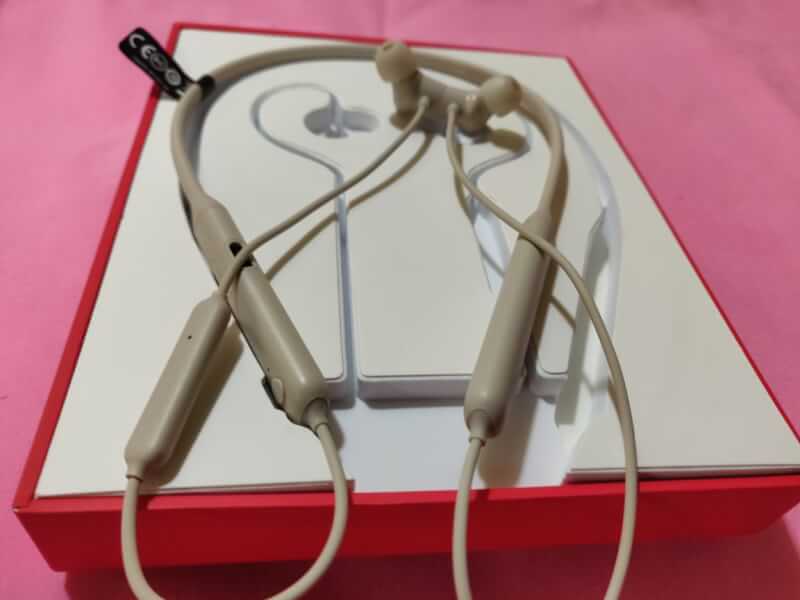 The OnePlus Bullets Wireless Z like its previous generation Bullets Wireless 2 is built quite well. The BW2 had a seashell inspired stainless metallic design. The BWZ has gone in favour of a lighter plastic material while retaining the Seashell design. The neckband of BWZ resembles the BW1, which was a lighter material and more chunky look. BW2 was a sleeker-looking neckband with heavier material. The volume control column resembles the first BW. The buttons on it are not super tactile but work instantly and fine. There are three usual buttons on the left wire with a microphone. There is also a separate switching/power button placed separately. The quick switching mode is quite handy, double-tap which lets switch devices from one to another. We tested on our Laptop and Smartphone and worked flawlessly. Bullets Wireless Z is supposedly the lightest at 28g which is quite light, and you would barely feel the weight. It comes in three colors, Black, Blue, and Oat.
Battery Life
One of the strong points of the OnePlus Bullets Wireless Z is the battery life. The company claimed WARP charge support which gives 20 Hour battery life on a full charge and 10 minutes of charging would give 10-hour battery life. We did test the battery life, and we could easily get up to 18 hours on battery life. If you are a moderate user, this earphones can easily last up to a week. We tested the claimed 10 minutes charging test (with 20W Dash Charger). Surprisingly we did manage to get 6-7 hours of battery life. The BW1 had up to 8hrs, BW2 up to 14hrs and now the BWZ has a great 20hrs of battery life. The magnetic control feature also helps saving battery by disconnecting the earphones when not in use. Finally, it takes about half an hour to charge the earphones completely.
Sound Quality and Microphone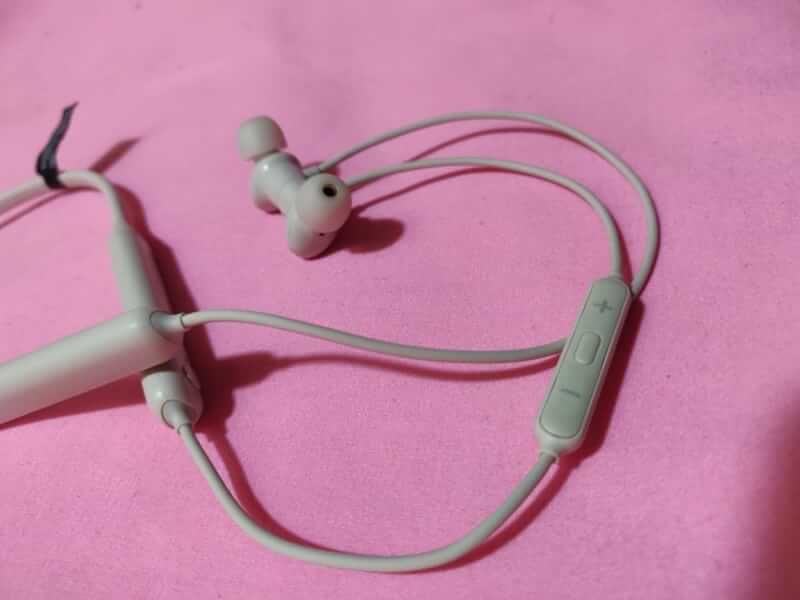 The OnePlus Bullets Wireless Z offers excellent sound quality for the price. The highs and mids are balanced quite well; one can easily distinguish instruments. However, though the BWZ has 9.2mm dynamic drivers, the bass was not quite up to the mark. If you love bass, you can always tweak settings in an equalizer. It lacks Qualcomm AptX feature but has support for HD AAC codec which covers for it. Coming to the microphone, this too worked fine. We took a lot of calls through the BWZ, the person talking to never complain of voice cracking. The microphone also can be used to call the Google Assistant easily. Finally, to add Bluetooth v5, this led to freely move around the device connected in 10m of distance.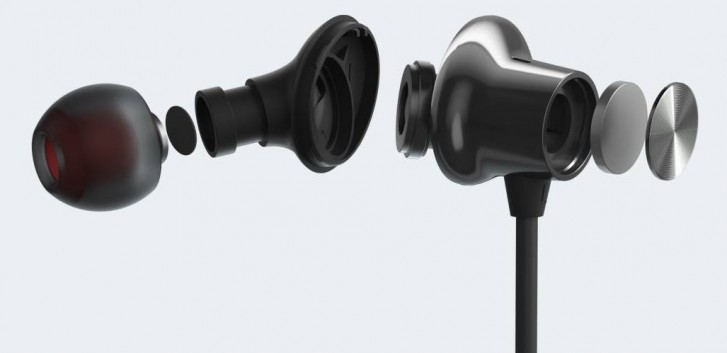 Frequently Asked Questions
Is it Good for Gym Use?
The OnePlus Bullets Wireless Z has an official IP55 rating for sweat and water resistance. We did a test by sprinkling some water, and it did survive. Also using these earphones while workout also survived the sweat. The ear fittings were great and comfortable. It did not fall while running or any other activities. Depending upon the ear size, there are three sizes available; you can choose what fits you the best.
Is it Good for watching videos and playing games like PUBG?
OnePlus Bullets Wireless Z has a special low latency mode. Using these earphones, we watched Netflix shows, and in our testing, we did not find any latency issue. We also tested this by playing PUBG and same results we did not find any sound lag.
OnePlus Bullets Wireless Z over Realme Wireless Buds?
When comparing both the earphones, the OnePlus Bullets Wireless Z  is just a complete package with USB Type-C, fast charging and IP rating. The Realme Buds, however, has good bass than the Bullets Wireless Z, and overall sound quality is very much comparable. However, for bass, I will suggest realme Wireless Buds. However, OnePlus Bullets Wireless Z has a better build, premium design, fast charging and Type C port.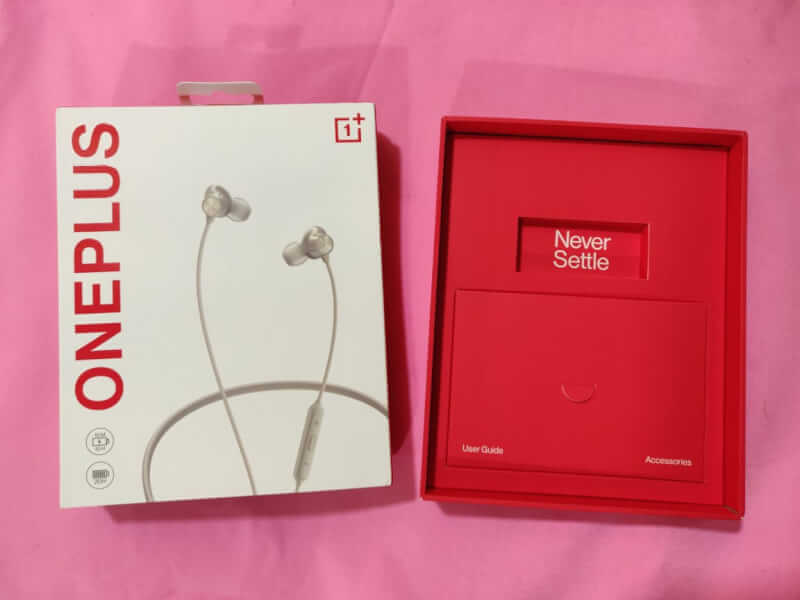 Overall Pros and Cons
Pros
Great Battery Life
WARP Charge support
Magnetic Control
Quick Switcher Button
Low Latency Mode
IP55 Rating
Light Weight
Good Sound Quality
Bluetooth 5.0
Cons
Plastic Builds
Lacks Punchy Bass
No Qualcomm AptX Support
Should You Buy This?
The OnePlus Bullets Wireless Z is priced at Rs 1,999 in India which is significantly well priced. Overall, the OnePlus Bullets Wireless Z offers a complete package with great battery life, IP rating and much more. This works well with all Android devices, especially OnePlus devices. If you own an OnePlus device, you should definitely consider buying these without any doubt. However, some people do like Bass-heavy earphones which lack in these. Finally, these Bluetooth wireless earphones is an easy recommendation for those looking in a budget under Rs 2,000.
If you have any other queries, please comment below, and we will try to answer you all. Stay tuned to TechBurner for more tech updates!