Apple always provides new updates to its iPhone, iMac, iPads and to its more devices continuously. iOS 12 which is the latest OS of Apple devices scheduled to get updates.  Now, Apple is working on its next OS which is "iOS 13". iOS 13 beta may bring new iOS 13 features which provide dark mode, multitasking and much more to the users. So, Read the full article to find its features and to know about iOS Beta and iOS 13 launch date.
About iOS 13 Beta: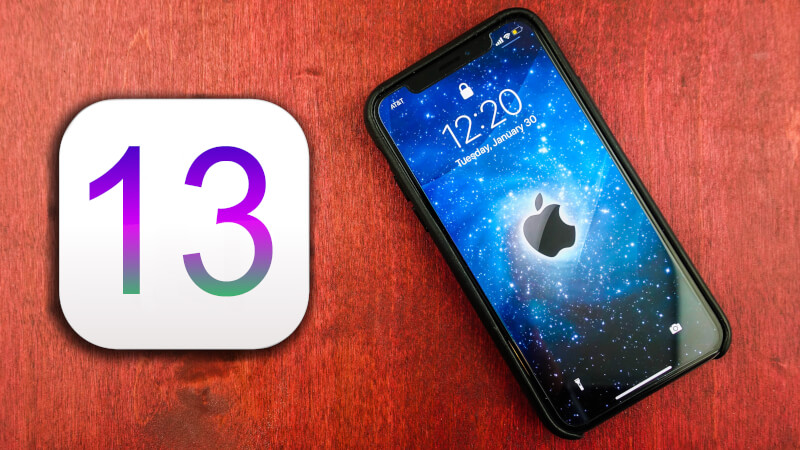 Apple would be unveiling iOS 13 at the World Wide Developers Conference (WWDC). As there is no confirmation of the feature. But, We are expecting that it will come with the iPhone 11. Users are also wanting another new OS to use. They can download it when it is officially released by Apple. Apple will also release the open beta tester programme to users who are excited to use it before the OTA update.
iOS 13 Features:
So, here is the detail information about the updates that we are expecting:
Update To Safari & Mail App in iOS Beta:
It will provide a major update to Safari and Mail App. It will also provide dark mode, undo gesture, multitasking on iPads. iPhones will also get this feature. Safari will automatically ask for the desktop version of websites to take advantage of the broad screen estate. Mail app would also get 'Read Later' and some few filters that would save emails into different categories such as travel, marketing, purchases, etc.
Dark Mode:
We are expecting that we will see dark mode in upcoming iOS as it is now required the feature. Users also want a system-wide dark mode on iOS. Apple has already launched the dark mode on MacOS Mojave, and it was not long that it would be making its way to iOS. The feature would work best for iPad apps that work on iOS and Mac. Users can take advantage of the dark mode.
Multitasking:
It will also make work easier for users who want to use two apps at the same time to complete their work fastly. Multitasking will make its way to the iPad with iOS 13. Users can run multiple apps and drag them around the screen, stack them on top of each other or even place them side by side.
Undo Gesture:
We are expecting a new way of the undo gesture to iPads and other devices. Users can use this feature in future when available. They can use it "by sliding three fingers on the left or the right side on the keyboard" for undo and redo option. But in iOS 12, users have to shake the iPad to perform the undo function.
iOS 13 Launch Date:
Apple would be unveiling iOS 13 at the World Wide Developers Conference (WWDC) on June 3 (expected).
That's all for today. Stay Tuned To TechBurner For More News.