Finally, in the latest iPhone 13 Models Apple supporting dual eSIMs, but it's unclear how much that will mean for the average user. According to the specifications of all the latest models of iPhone 13, all devices have dual eSIM support, a new feature in this year's iPhone lineup. This does not mean that the new iPhones do not have a SIM card slot. You still have a nano-SIM slot, and you can use one physical SIM and one eSIM on your device, just like on the iPhone 12. But you can't use two eSIMs and one nano-SIM at the same time. Once you have done iPhone 13 eSim Activation support offers countless advantages, especially if your business involves frequent travel abroad. Dual eSIM support is easy to use.
iPhone 13 eSim Activation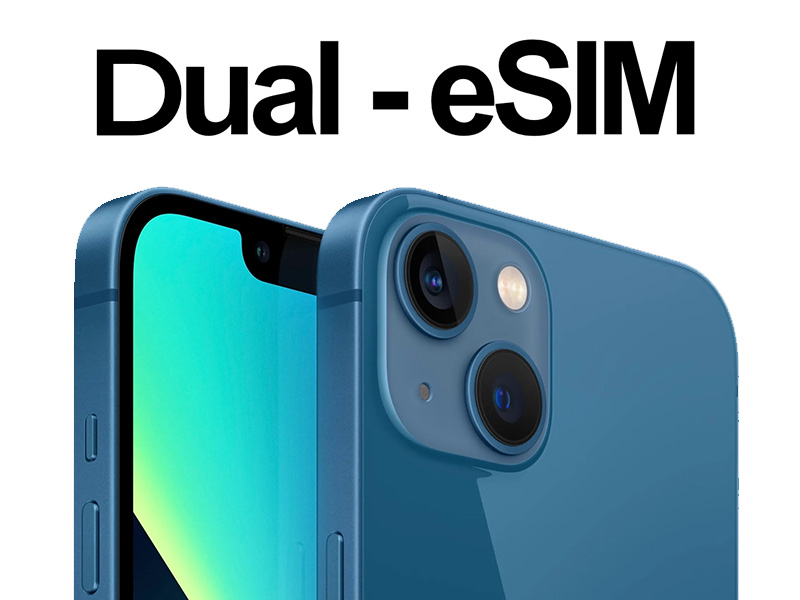 iPhone 13 can't use 3 phone numbers at the same time. Apple introduced eSIM support on the iPhone, iPhone XR, and iPhone XS in 2018. eSIM is an electronic version of a physical SIM. It was clear that Apple was promoting the eSIM at that time as a way for customers to maintain two different service accounts by setting up a dual SIM card, with one SIM as a physical SIM and the other as an eSIM. However, until this latest development, it was not possible to use two eSIMs at the same time.
Must Read | Amazon Great Indian Festival 2021: Amazing Deals on these top Brands!
iPhone 13 models carriers will use eSIM capabilities for activation as it will not ship with a physical SIM. Since eSIM activation is used for on-demand carrier-connected devices, a Wi-Fi connection is required for setup. From Apple: "The iPhone 13 and iPhone 13 Pro connected to the carrier will be ready to activate the eSIM without the need for a physical SIM card and will be able to connect to the cellular voice and data service. You need Wi-Fi to set up." To activate an eSIM on a disconnected iPhone, contact your chosen carrier when you're ready.
If you need to set up an eSIM, you can check these steps available below and also other options like Installing an assigned cellular plan, scanning the QR code.
iPhone 13 eSim Activation: Steps
Press Settings-> Press Mobile Data-> Press Add Data Plan
Scan the QR code you've received.
(Enter details manually If you have problems scanning the QR code and follow the instructions on the screen to key in the activation information manually)
Must Read | How to Enable Dark Mode on Desktop for Google Search
Activate eSIM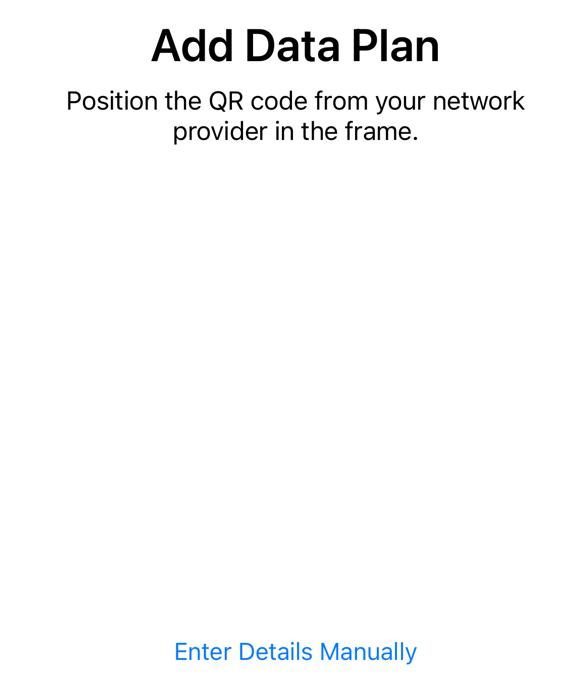 Follow the steps on the screen to finish the activation for your iPhone 13 eSim Activation including keying in the activation code and setting up your eSIM as a primary or secondary price plan.
Or Scan a QR code
Open the Camera and scan your QR code.
Tap on the notification that appears when the Cellular Plan is Detected.
At the bottom of the screen, tap on Continue.
And then, tap Add Cellular Plan.
Enter the number that your carrier provided as a confirmation code to activate the eSIM
Must Read | How To Convert Physical SIM to eSIM: Step-by-Step Guide!
Or Install an Assigned Cellular Plan
With the latest iOS 13 and later, few carriers can assign you a cellular plan to install. If a plan was assigned to you, follow these given steps:
Tap on the notification which says Carrier Cellular Plan Ready to Be Installed.
Open Settings, click on Carrier Cellular Plan Ready to Be Installed.
At the bottom of the screen, tap on Continue.
That's All For Today. Stay Tuned To TechBurner For More Stuff.