In the World of Technology, People find out how to harm the other people in some of the other way, This Same Happened with Apple this time, Some People found out a way to spy on others by using an own feature of Apple included with iOS 12 and above, The Live Listen Feature created this problem, This can be used as an iPhone spy, let's Talk in detail
What is The Live Listen Feature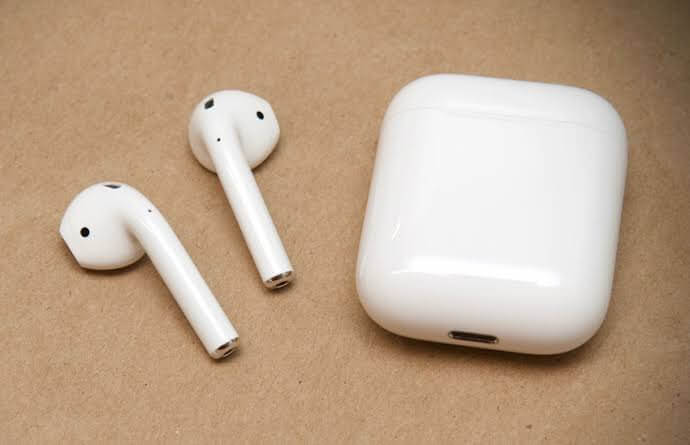 Live Listen is a tool to help hearing-impaired understand what somebody is saying, especially in a crowded space. It uses the microphone of iPhone, iPad, or iPod Touch to capture and transmit sounds to AirPods, effectively turning the buds into hearing aids. "Live Listen can help you hear a conversation in a noisy area or even hear someone speaking across the room," Apple claims.
Read More: Xiaomi Mi AirDots Pro: Cheap Apple AirPods Alternatives
How can it be used for Spying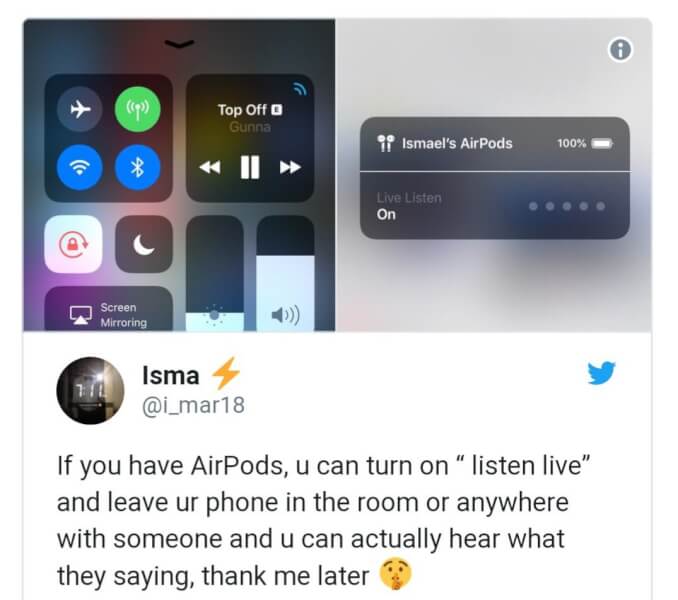 One can leave their iOS device in a room with two people talking and hear what they're saying by using the AirPods. This will be used as an iPhone Spy
As long as the person keeps the phone in the targeted room of the people whom he wants to hear the conversation, the conversation could be transmitted to the outsider with the help of This Live Listen Feature of AirPods
The Live Listen Feature only works when AirPods are switched on, Originally, Live Listen only worked with made-for-iPhone hearing aids. But, now, as and when AirPods is turned on, the connected iPhone/iPad shows an ear-shaped icon to use the feature. It even allows for adjusting sensitivity and pick up more or less sound.
Steps Taken By Apple to Solve This Issue
Till Now, Apple has not commented or claimed their mistake on the wrong use of AirPods.  While Some Users are raising alarms and Targetting Apple on this Issue, Apple keeps Quiet and doesn't reply to anything. We are hoping Apple is aware of this issue and some fixes will roll out soon. A firmware update can fix it in seconds.
Matter of Privacy
This has become a Privacy concern, This may lead to Disclosure of important data of a company, personal secrets between two people etc, This has been Leaking our data, Users need to be aware and we'll notice.