On Monday, Maharashtra has recorded over 15,000 new cases of Covid-19. Now, the Maharashtra government has released new and strict Covid-19 guidelines for Hotels, Cinema Halls, Offices, and other public places. As per the Maharashtra government's new notice, crowded areas such as Hotels, Cinema Halls, Offices will only operate at 50 percent capacity till March 31st March 2021.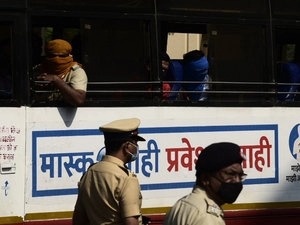 Credit: Economic TimesMoreover, if these place owners violate the new norms, government officials will strictly shut down their places. As mentioned in the notice, no one will be allowed at any place without proper masks. Moreover, the respective staff of the mentioned places will also have to monitor the temperature. Besides that, social, cultural, and religious gatherings will be allowed, but only with the capacity of 50 people at a time.
Suggested Read: Covid-19 Vaccination Centres can now be Searched via Google and Google Maps: Check How?
That's all for this article. Keep Stalking TechBurner For More Stuff.
[Source]