Microsoft Edge warns the user to not trust the Daily Mail.
Microsoft Edge warns users not to trust the content from the Daily Mail. As part of Microsoft's attempt to fight with the fake news. As we all know Microsoft has partnered with Newsguard to fight from fake news. Therefore, Visitors to the Mail Online from Edge's iOS or Android app will see a small shield icon in the URL bar. At the top corner of the screen. After tapping, it will reveal the message:-
"Proceed with caution. Because this website generally fails to maintain basic standards of accuracy and accountability."
The rating will provide by NewsGuard as Microsoft partnered with it. Therefore, it is a third-party application manage by ex-journalists. Therefore, it employs analysts to manually check whether sites meet an array of journalistic standards or not. All judgments are made publicly.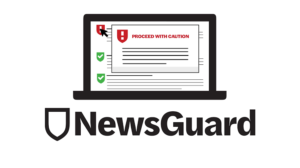 This service was only available by downloading a plug-in. Therefore, now it is pre-installed in the browser. It is not on by default, therefore, users will need to go into the settings  and enable it under the "News rating."
NewsGuard does not receive fees from the websites that it rates. Therefore, its revenue comes from platforms and search engines licensing or ratings. It also claims not to collect any personal information from those who use the plug-in. Therefore, the Daily Mail and their sister publications have received a poor rating. The Guardians were rated positively.
Let's see how much better will Newsguard do to identify this fake news and prevent it from spreading.
That's all for today. Stay Tuned To TechBurner For More News.