Sony officials had previously confirmed that they will be launching the PlayStation 5 at the end of 2020, around December 2020, and also we had covered some leaks on the pricing of the PlayStation 5 which is rumored to cost around 900 Euros, and according to some latest reports that have appeared on the internet today, the Sony PlayStation 5 will go on sale for pre-order much before then its official launch along with its new controller, keep reading this article to know more and complete information.
Report: PlayStation 5 Pre-Booking Dates:
The latest reports suggest that Sony will be opening its pre-orders for the PlayStation 5 in March 2020, where interested users will be able to reserve the PlayStation 5 and confirm their booking in advance, the pre-booking will be happening much before its official launch which is to be in end of 2020 as confirmed by the company earlier. Alongside the PlayStation 5, the company will also be launching their new DualShock Controller which will be replacing the two front PS buttons with two additional buttons on the rear side of the controller, while making the controller and its keys bigger.
Also Read: PlayStation 5 to Reportedly Cost 900 Euros!
Report: PlayStation 5 Expected Specifications: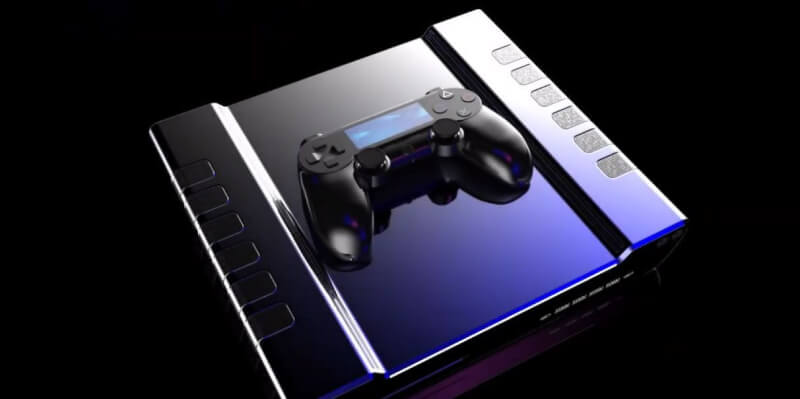 As per the source, the PlayStation 5 will reportedly use a custom made and specially designed AMD's Chipset with a max frequency of up to 3.2Ghz, and the performance boost is expected to be about 4 times than the original PlayStation 1 which was launched quite back, the PS5 will reportedly be launched with a 24GB DDR6 + a 4GB DDR4 memory and will feature a 2TB solid-state drive, and the power consumption will significantly be lesser than the PS4 dropping from about 8.5W to 0.5W with the upcoming PlayStation 5. Clashing with the previous reports, the new upcoming PS5 is expected to be averagely priced at $499 (~35,000 INR)
We hope to see more leaks and information around the upcoming PlayStation 5 in the next few months, where there will be some major leaks on the new controller, the design and the pricing, So Stay Tuned to Techburner for more information