Nowadays, PUBG is being the most popular game with more than 100 Million downloads. Recently, It is updated with new features which include Survive Till Dawn 2.0, EvoGround, RPG-7 and much more. Some users have already updated to it but some have not because of their data problem or want to download & install PUBG Mobile 0.12 APK for the first time. So, this article is for those who want to download PUBG Mobile APK. Therefore, Read the full article to know how to download PUBG Mobile 0.12 APK. You will also find PUBG APK For PC, PUBG 0.12 APK For Mobile and PC in this article:
PUBG Mobile APK: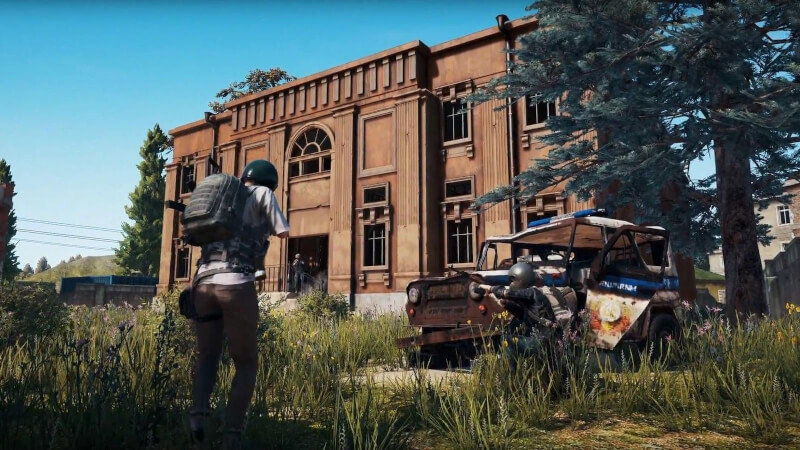 Follow these steps to Download PUBG Mobile 0.12 APK For Free and PUBG APK For PC:
Open Any Browser.
Search for apkpure.com in the search bar.
After loading of Apkpure.com, search for PUBG Mobile in the search bar of Apkpure.
Click on PUBG Mobile.
After loading of the page, Click on the download button. Its download size is 1.8GB.
If You want to play it on your PC then Click on "Play On Bluestacks".
You can also download it by clicking on the download button below.
Download PUBG 0.12 APK
Installation Process Of PUBG in Mobile And PC:
After downloading PUBG APK, Rename PUBG MOBILE_v0.12.0_apkpure.com.xapk to PUBG MOBILE_v0.12.0_apkpure.com.apk.
Now, Open it.
Click on install, it will ask you for permission then give permission to "Allow installation from other sources".
Now, Re-open the file and click on install.
After installing, Open it.
It will download the required update when you open the game of 14MB. It may differ on other mobiles.
For PC Users, After renaming it. Open Bluestacks and drag the PUBG File in Bluestack it will take few minutes and it will be installed on your laptop. Make sure you have minimum requirements of Bluestack otherwise it might be slow.
After installation, Open the game and download the required update and start playing PUBG.
That's all for today. Stay Tuned To TechBurner For More News.