It's only been 8 or 9 months since Realme hit the Indian market and they already have launched 5 smartphones. The brand has a tagline 'Proud to be Young' and is focused on youngsters. The Realme Smartphones are wildly popular because of a number of reasons like Value for Money, Community Based Support and Frequent Updates. Welcome to 'Realme Updates Series'. This article will focus on the Realme C1 updates. So, if you are a Realme C1 user, you are in the right place. We will update this particular page with all the upcoming Realme C1 software updates including Realme C1 Pie Update so stay tuned.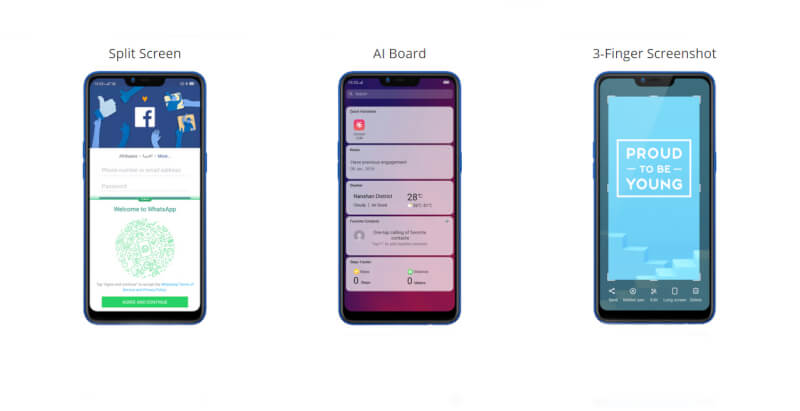 Realme C1 June Update 
If you own a Realme C1 and looking for the next possible update, here you go. Realme C1 OTA update for June will bring some important change-log to the device. Here is the Update Timeline.
 Date

Software Version

Download Link

Change-log

15th June 2019

Color OS 6.0 based on Android Oreo 9.0 [Beta]

OTA Update

Security Patch: June 2019

28 March 2019

Color OS 5.2 based on Android Oreo 8.1
Expert Mode in Camera App

Security Patch: March 2019

27 Feb 2019

Color OS 5.2 based on Android Oreo 8.1
Improved Quality for Rear Camera,

Security Patch: 5 Feb 2019

25 January 2018

Color OS 5.2  based on Android Oreo 8.1
New Camera Watermark, Material UI Icons

Security patch: January 2019
Realme C1 Color OS 6.0 Update 
The June update confirms Color OS 6.0 update for Realme C1 and it is expected to roll out on 15th of June 2019. The officials have already announced via Twitter that all the Realme devices will be updated with Color OS 6.0.
You can also have a look at the Realme Update Timeline where we have covered each and every Realme Device:
Realme C1 Pie Update
Realme C1 was launched with Android 8.0 Oreo. Every mid-range device receives at least one major update. Realme C1 is currently running on Android 8.0 therefore, Realme C1 Pie Update is confirmed.
Mr. Madhav Sheth (CEO, Realme India) has already announced that all the Realme Devices are going to receive Android Pie 9.0. The Color OS 6.0 will come with the Android 9.0. The Expected date for Realme C1 Android 9.0 Pie update is June 2019.
Turn on push notifications for TechBurner.in to get latest updates notifications directly on our devices!