Poco is going to get a tough competition! Until a couple of days, Poco F1 was the one and only player in the Flagship Killer category in India, or over the world. But now, a new player has arrived to challenge Poco F1 upfront! It's none other than Realme. There has been a lot of leaks about Realme flagship phone in the recent days. Even Realme CEO Madhav Sheth has acknowledged an article about Realme flagship phone which is according to some rumors will be named as Realme Pro.
Is it true?
Whats your view 😏https://t.co/UbRuRIj0b2

— Madhav '5'Quad (@MadhavSheth1) April 26, 2019
And now we have a Chinese video leak about Realme Pro and some hands-on realme flagship leaked image! Let's have a look at them and decode some fun stuff!
[Update] New leaked Realme Pro Realme Flagship Image:
I know I know the Realme Flagship is now named as Realme X but I'll still keep it according to the primary leaks as Realme Pro. A new image has leaked in this video where the reviewer was shooting for a laptop review and he had accidentally put up the Realme X or Realme Pro on the table and it is visible through the whole video. Everyone commented that but he ignored. He might even take down the video after some while but we got what we wanted, Realme flagship leaked image!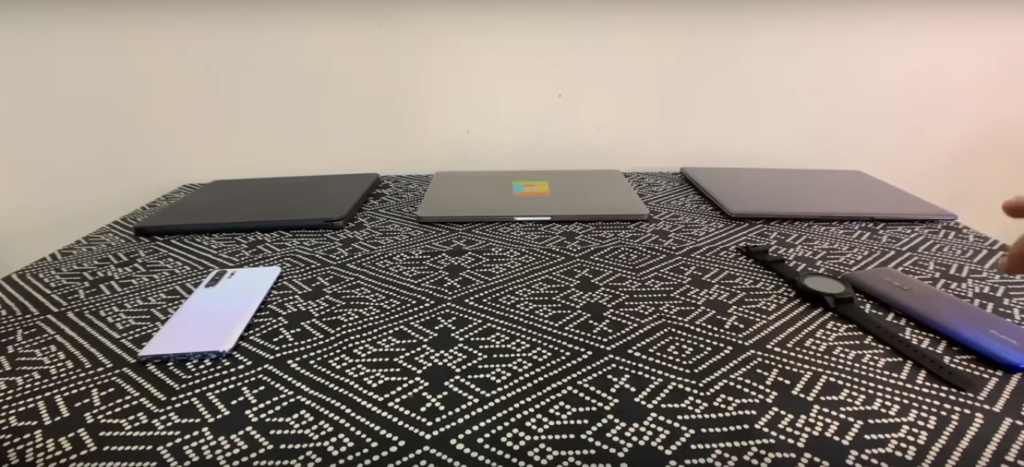 This is the video he shot and you can clearly see the blue phone on the right which matches with the images below! Let's have a closer look: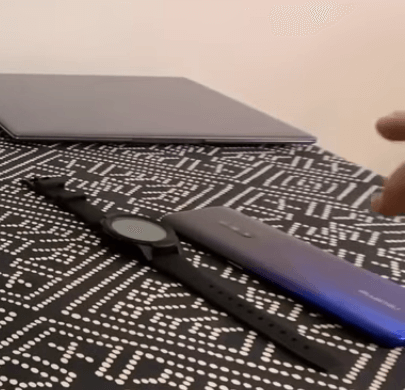 The dual cameras on the back and the gradient blue finish with the vertical camera and branding aligned at the middle is clearly visible and it resembles none other than the Realme Flagship!
Realme Pro Realme flagship leaked image: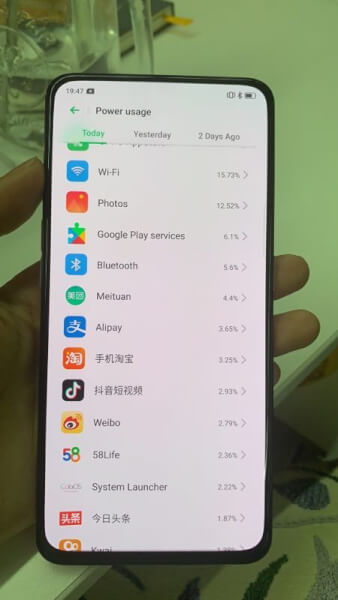 That's some good looking device! A full-screen display with over 90% of screen to body ratio. That's a huge upgrade over Poco F1's ugly huge notch! The realme flagship realme pro is seriously going places with this leaked image now surfacing and hyping expectations! We couldn't provide any source of this realme flagship leaked image but surely, the colorOS theme and the realme flagship leaked video matching with the hands-on image gives strong vibes that this is it. This is the realme flagship or flagship killer or Poco killer- Realme Pro!
Realme Pro Realme Flagship leaked video online:
Not only a hands-on realme flagship leaked image but also a promotional video has surfaced online. We, at Techburner, already predicted Realme 3 long before it came out with the promotional video of Realme 3. And again, we're bringing you the realme pro a.k.a realme flagship leaked video to hype your excitement even more! As a personal opinion, I really really really liked the song realme created to promote the realme pro or the realme flagship phone in this realme flagship leaked video!
Poco team – You got a tough competition now!!!
Let's decode the Realme flagship leaked image and video:
From the realme flagship leaked image and video, we're sure of a few things.
The realme pro will sport a full-screen edge-to-edge display with a pop-up selfie camera mechanism. When the first Vivo Nex came out with pop-up selfie, we consumers were a lot doubtful. But now, the pop-up has been very common with even giants like Samsung ringing the bells. As a realme flagship, the realme pro will surely come with the latest Qualcomm Snapdragon 855 chipset along with 6/8GB of RAM and 128/256GB of storage.
We've already covered about the realme flagship and what will be its specifications and expectations. Do check it, you'll surely be excited: Realme Pro expectations.
You can consult this video about Realme flagship details too.
Redmi flagship or Poco F2?
Also, Redmi is coming with a killer flagship which will come to India as the mighty Poco F2. The flagship killer battle between Realme flagship a.k.a Realme Pro and Redmi flagship a.k.a. Poco F2 will be epic and increase value for money by a lot.
We'll post updates continuously, so stay tuned, add techburner to the home screen and allow notifications to never miss an update!