The all new Samsung Galaxy A20 is a midrange phone. Therefore, It has all the necessary feature that every user need. It runs on the latest OS Android Pie with ONE UI, 6.4 inches Super AMOLED Screen. It comes with Samsung's own chipset which is Exynos 7884 with 3GB of Ram and 32GB of Storage. Therefore, Galaxy A20 comes with the dual camera setup. Samsung Galaxy A20 Camera Specification is just awesome at this price range but did it? So, We at TechBurner providing you Samsung Galaxy A20 Camera Review along with its Samsung Galaxy A20 Camera Samples. Therefore, Read the full article for Samsung Galaxy A20 Review:
Samsung Galaxy A20 Camera Specification: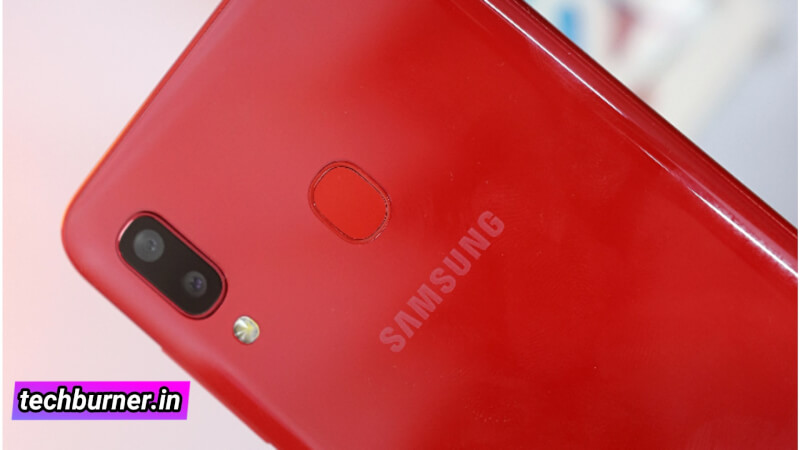 Samsung Galaxy A20 comes with a dual camera setup of 13+5 MP. So, 13MP has f/1.9, 28mm (wide) with Auto-Focus and 5 MP has f/2.2, 12mm (ultrawide). Therefore, It has LED Flash along with the support of panorama and HDR. Also, It can record videos [email protected] It has 8MP of Selfie Camera with f2.0.
Samsung Galaxy A20 Camera Review:
Therefore, Here are some camera samples capture in all the condition to give you an honest review of Galaxy A20 Camera. You will find camera samples in Daylight Shots, Selfie, in Artificial Lightning, Macro Shots with Portrait Mode and much more:
Daylight Shots
When we captured images in daylight condition pictures was awesome as you can see it maintains white balance as well as sharpen the image normally. Therefore, Both the images are impressive because of the texture captured by Galaxy A20 very well. Therefore, Auto-Focus needs improvement as you can see in the first image as one of the leaves is blurry. So, It can be fixed by an update.
Indoor Camera Samples:
You can see that indoor images are good. Therefore, Both the image have great detail and also focus works very well as you can see in the first image.
Selfie Indoor/Outdoor
Selfie captured in Indoor lighting condition is not well because the camera not maintains the exposure, sharpness, detail of the image. But, Selfie captured in Outdoor lighting condition is pretty impressive and also it captured the image with great detailing and sharpness. It also adjusts exposure very well in natural lighting.
Macro Shots
Therefore, It captures macro shots very good. Also, Images 1 & 2 were captured in Indoor lighting condition and other was taken in Outdoor lighting condition. Therefore, the Galaxy A20 camera maintains exposure and details very well in all images. So, The small f1.9 help the camera to take better macro shots.
Portrait Shots
Samsung Galaxy A20 is capable to take good portrait shots and it also sharpens the image and maintains the exposure. Therefore, the image blurred is much comparable to natural bokeh effects.
Samsung Galaxy A20 Camera Pro's & Con's
Samsung never compromise in terms of Display and Camera, they are a game changer global brand and they have the complete consumer behavior experience on how a device could be perfect. Since the Samsung Galaxy A20 feels like an entertainment based phone with good camera experience for budget pricing. Its camera has the best and quite fast focus, the quality of the image is above average but the look and optimization of the image are superb for the pricing. The colors are natural and not over saturated or sharpen which is a good thing, during low lighting contention the camera struggles and you can find the poor performance. Since the device is not offering any dedicated Night mode.
That's All For Today. Stay Tuned To TechBurner For More Camera Review.