Samsung is one of the leading smartphone manufacturers producing tons of smartphones in various price segments. And being a Samsung product in smartphone line-up, they come with the obvious Samsung's own user interface known as "Samsung Experience" which was previously "TouchWiz". Despite having decent hardware specifications, users complained a lot about the bloatware present in the phone, slow performance and hence Samsung refined it with the introduction of the Samsung Experience. Recently, Samsung launched its new One UI. And this article is all about, How to install Samsung One UI Launched in Samsung Galaxy phones.
Samsung One UI
In the recent developer's conference from Samsung, they introduced their latest "One UI" which is supposed to be more materialistic and light as compared to their previous versions, read more about it here.
The presented Samsung One UI had a soothing interface which was liked by a lot of people in the community and hence it was in demand by many Samsung Galaxy users. The new Samsung One UI is a lot more refined and optimized according to Samsung and hence it gets a lot of attention. The One UI is supposed to be rolling out via OTA update to their mainstream flagship devices like S9/S9+, S8/S8+, Note 8, Note 9. This will be based on Android Pie so users can expect the adaptation of some Android Pie features.
But, Samsung has not confirmed any news related to budget and old devices of getting new One UI, So here are a quick tutorial on, How to install Samsung One UI.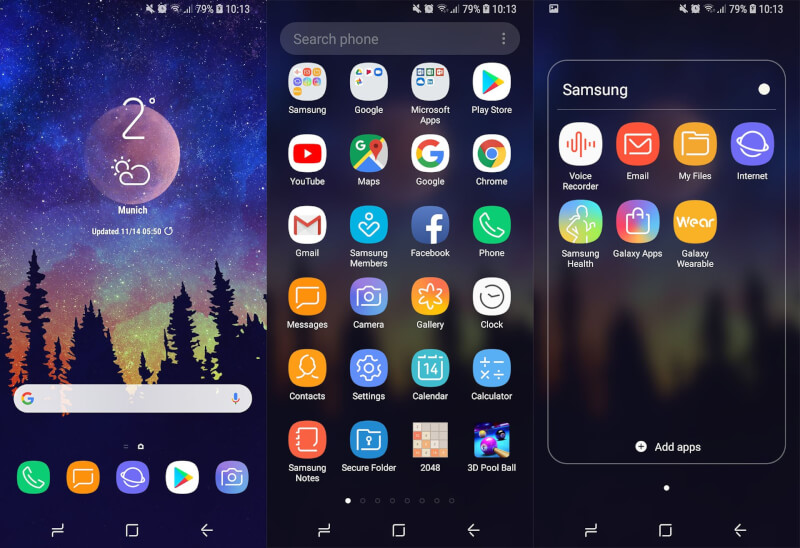 How to install Samsung One UI Pie Launcher on all Samsung Galaxy Phones-
Download the APK file of the Samsung One UI launcher.
Open the downloaded file, and Install it.
Allow necessary permissions if asked.
Now, you are good to go.
The launcher will be installed as a standalone application along with your launcher and after navigating to home, the user can choose which launcher to be used as default launcher. The launcher has some nice features that come handy, and it is very easy to use. All the settings can be triggered by going to "Home Screen Settings". Enjoy your new Samsung One UI Launcher