For videography, people generally use their smartphones or DSLR to shoot videos. DSLRs produce image quality unmatched from a regular smartphone. A step further comes in DSLR is Mirrorless Cameras. Sony Alpha series is quite well popular among YouTube creators and other Media houses. You may have seen top YouTube creators shoot their videos using Sony Alpha series camera. Even at TechBurner, we use Sony Alpha cameras to shoot YouTube videos. Sony A7 III and Sony A7R III are the most popular Sony cameras out there to shoot videos. Now, Sony has teased the launch of a new Mirrorless camera in their Alpha series. This will be called the Sony A7s III. The Sony A7s III will be the successor to Sony A7s II. Continue reading this article to know more about Sony A7s III features, Sony A7s III launch in India and Sony A7s III price in India.
Sony A7s III Features
The Sony A7s III will pack a new redesigned 12.2-megapixel sensor. Earlier reports suggested a 15-megapixel sensor instead, but it seems it will have the same resolution as Sony A7s II. Going further it will have 15 stops of dynamic range, a super high-resolution electronic viewfinder. It will also have a new cooling system that should prevent overheating during intensive 4K video recording. The cooling system in Sony A7s II quickly become favourite of filmmakers and YouTube creators.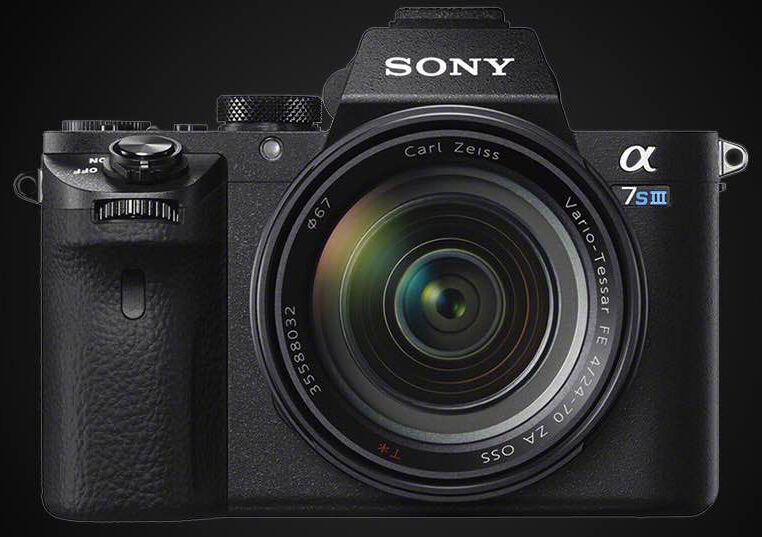 While in video front, the Sony A7s III is said to shoot 4K at speeds as high as 120fps. It is also capable of 10-bit 4:2:2 recording. For low-light videographers, the A7s III is expected to keep the same 409,600 max ISO for a video found in the last model. By chance you would use this camera for vlogging, you can do so. This Sony's new Alpha camera is expected to pack the same articulated LCD screen as their other models. However, a flip-able screen would have been more useful. The A7s III is said to be designed to serve a particular purpose. Since its siblings, the A7 III and A7R III have amazing Image and Video quality with the upcoming Sony A7s III have high expectations.
Sony A7s III Specifications
Here are some rumoured specs of the upcoming Sony A7s III.
Redesigned 12.2MP image sensor with fast readout, which is likely a stacked CMOS sensor.
16bit RAW Output.
A claimed 15 stops of Dynamic Range
1080/240p Slow Motion
10-bit 4:2:2 4K/120p video, and 4K/120p RAW video over HDMI
600Mpbs Bitrate
Base ISO of 160 for S-LOG3, no Dual ISO
No record time limits
Fully-articulating screen
UHS-II SD card slots
Sony A7s III Launch Date in India
The original Sony A7s had arrived in 2014 with an unusually low-resolution 12.2MP sensor for a Mirrorless camera. It was then quickly followed up by the Sony A7S II in 2015 which is still popular as best videography camera. Sony has officially teased the launch date through Social Media, which is on 28th July 2020. It will be a global launch, the Sony A7s III launch in India will happen sequentially.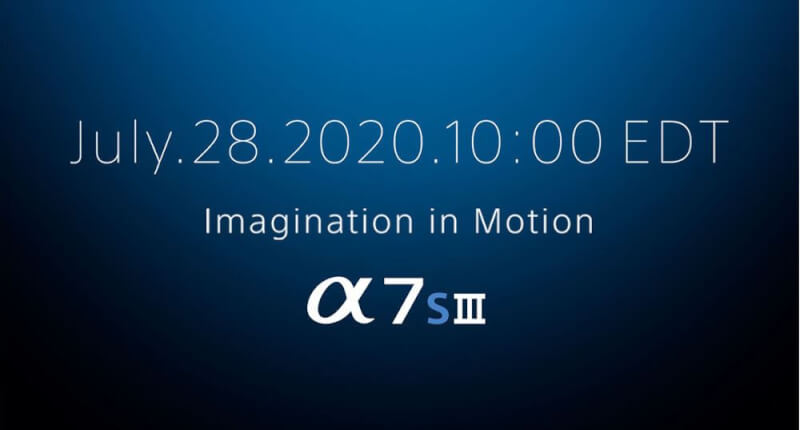 Sony A7s III Price in India
It is nothing to hide; Sony Alpha series cameras are costly. Only serious filmmakers or creators can think to buy this expensive camera. Finally, the Sony A7s III price in India is expected to cost around Rs 2,25,000. If you have experience in filmmaking or video creation for quite some time, Sony cameras are one of the best to upgrade to.
That's All For Today. Stay Tuned To TechBurner For More Stuff.