Smartphone chipsets are one of the essential components. It powers the device and handles some of the most important day to day tasks. Qualcomm is one of the biggest chipset makers in the world. Most of the Android Phones uses chips made by Qualcomm nowadays. Recently, the latest Qualcomm chipset roadmap leaked, showing some valuable information. Moreover, the roadmap also had information about the Qualcomm upcoming chipsets. However, the roadmap was leaked by research conducted by an investment bank. The roadmap also shows information about upcoming MediaTek chipsets. Read more to know more about Qualcomm Snapdragon 435G, Qualcomm Snapdragon 735G, and Qualcomm Snapdragon 875G chipsets.
Qualcomm Chipset Roadmap Leaked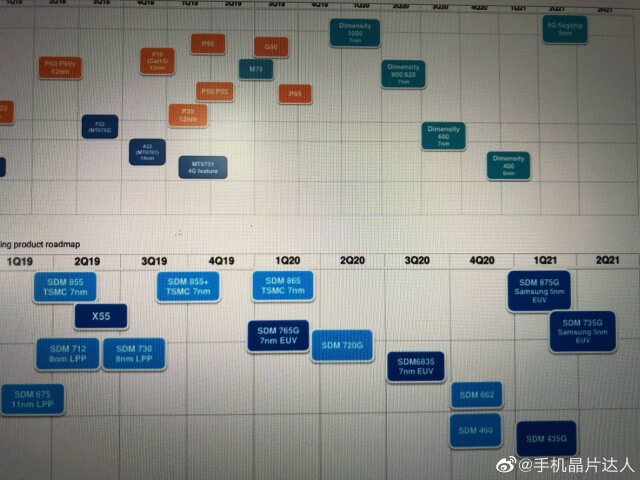 According to the reports, Qualcomm is planning to launch things evenly throughout the whole year. The brand is also planning to launch Flagship chipsets in further 2021. Just like the Qualcomm Chipset roadmap leaked during research conducted by an investment company, the MediaTek roadmap also came forward. MediaTek also has some good things in the pipeline. In Q3 2020, we should see the Dimensity 600 SoC, which will be based on the 7nm architecture.
Moreover, at the end of the year, Dimensity 400 SoC will be available for smartphone makers, the 6nm chipset. It means they will combine 7nm and 5nm elements.
Must Read | How To Post ShortBits on BurnerBits App: Complete Tutorial
Qualcomm Upcoming Chipsets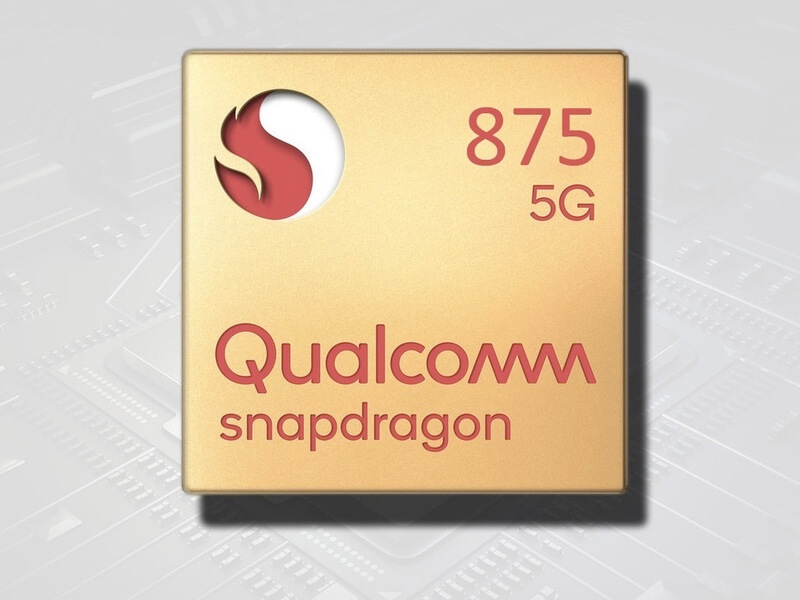 According to the Qualcomm chipset roadmap, Qualcomm upcoming chipsets will be very way powerful and efficient. According to a finding shared by a Weibo user, Qualcomm is looking forward to releasing the successor of Snapdragon 865, the Qualcomm Snapdragon 875G. Qualcomm Snapdragon 875G chipset might launch during Q1 2021. The Qualcomm Snapdragon 875G chip will be based on Samsung's 5nm EUV process. TSMC will once again manufacture the Silicon.
Moreover, Qualcomm will quickly follow up that launch with Qualcomm Snapdragon 735G chipset. It will also be based on Samsung's 5nm EUV process. Qualcomm Snapdragon 435G chipset, a budget chipset will launch at the same time. Qualcomm upcoming Chipsets will change a lot of things. For the very first time, the Qualcomm Snapdragon 735G chipset will be based on the 5nm process, which we should see in Qualcomm Snapdragon 875G processor. Moreover, The Qualcomm Snapdragon 435G SoC will increase the budget performance by a considerable margin.
So, what do you think about all Snapdragon Chipset Roadmap? Let us know in the comments below. Till then, Download BurnerBits – India's First Edutainment App by Tech Burner.
That's All For Today. Stay Tuned To TechBurner For More Stuff.
[Source]