Have you ever made a typo in your tweet and realised that you couldn't undo it? We can relate to this. Can you?
We use
Twitter
for different purposes such as information, sharing your day, etc. And, we all have been through the situations where we found this feature should be there
. To make the user experience smoother and fantastic.
Twitter
has introduced a new service called Twitter Blue subscription.
Twitter Blue subscription features everything which you feel is not there on Twitter. Let's dive deep into the topics. In this article, we will discuss Twitter's new Blue subscription. We will give you a detailed introduction to Twitter Blue. Along with that, we will also talk about Twitter Blue Features. So, without any further ado, let's get started.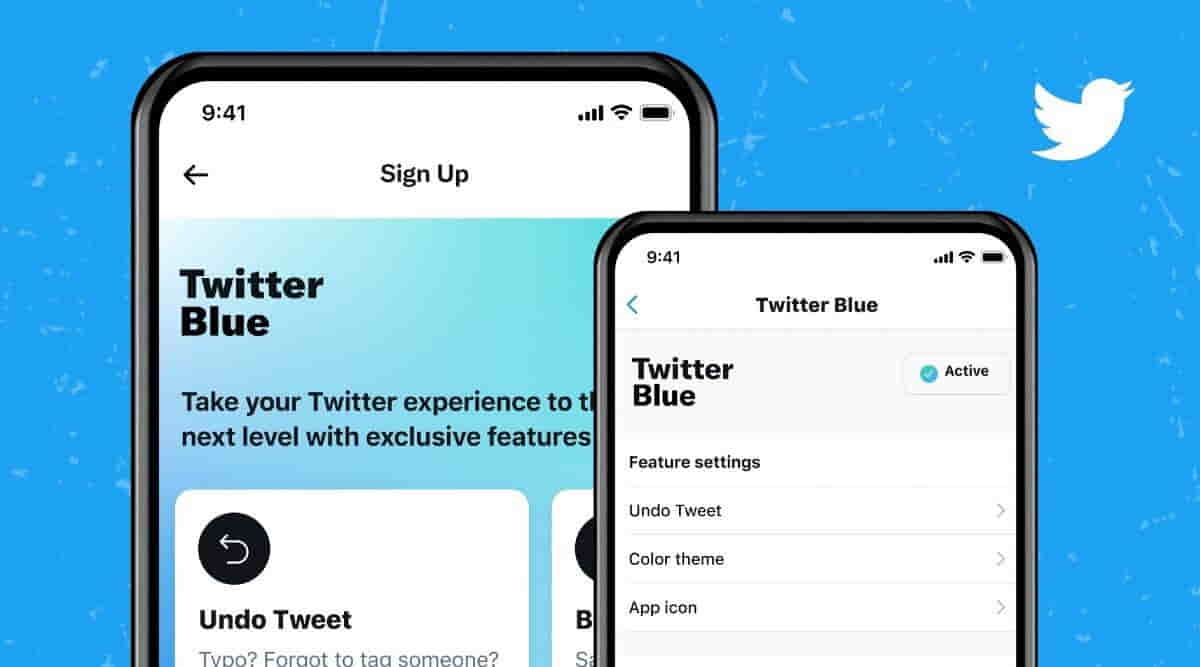 Blue is a paid subscription by Twitter.
Twitter Blue subscription offers many features, such as undoing a tweet, adding bookmarks, and more
. They have introduced this feature to give a smoother experience to users. As per Twitter, they have introduced this feature based on the users' requests. But, this feature has launched in two countries, including Australia and Canada. Want to know Twitter Blue features. Read ahead for the detailed Twitter Blue Features.
Features Of Twitter Blue Subscription
Bookmark Folders:
 Recently, I was using Twitter, and I liked a Tweet. I wanted to bookmark it, but I couldn't. But, now it would be possible.
Twitter Blue subscription has a Bookmark feature that enables us to bookmark the tweets
. Even, you can create many bookmark folders with different categories.
Undo Tweets: I always forget to tag people on my Tweets. Unfortunately, I can't undo the tweet. Now, Twitter has come up with undo tweets. It allows us to undo tweets. Moreover, we can add a customization time of 30 secs. How often do you make mistakes in your tweets? Let us know in the comment section.
Reader Mode:
Some people share their learning and knowledge in many tweets. We call them Twitter Thread. Twitter Threads are ways too long as a blog. To improve the reading experience, Twitter Blue subscription has Reader Mode. It provides you with the best reading experience while eliminating all noise.
Other Feature:
 Twitter will also allow us to customize the application home screen. Moreover, we will be able to change the theme of the application with some more fun stuff. According to Twitter, they will have separate customer support for Twitter Blue Subscription.
These are the Twitter Blue Features. When will the Twitter Blue subscription launch date in India? Let's know in the next section.
Twitter Blue Subscription Launch Date In India
As of now, Twitter has launched the Twitter Blue subscription in Australia and Canada. Yet, Twitter hasn't yet disclosed the release date in India. But, as per Twitter, they are testing the features by launching them in Australia and Canada. So read ahead to know Twitter Blue Price in India.
Twitter Blue Price in India
Twitter has not revealed the Blue subscription price yet. However, as per the Twitter blog, the service price in AU is $4.49 and $3.49 in Canada. Twitter Blue price in India is not revealed yet. Yet, some leaks suggest that it will come in Rs 269 per month in India.
This is all about the Twitter Blue subscription. In this article, we have talked about Twitter Blue subscription. Besides, we have also discussed Twitter Blue features. Bookmark Folders, Twitter Blue Price in India, and more. We hope you liked it.