Vivo has announced its new Z-series smartphone Vivo Z1 Pro with Snapdragon 712. The new Z1 Pro is optimized for PUBG and has a long-lasting battery of 5000mah. The smartphone features a triple rear camera with the usual wide-depth-main camera configuration. In this article, we'll give you a Vivo Z1 Pro Camera Review along with Vivo Z1 Pro specifications and launch date. At the end of the article, you'll find a link to download Vivo Z1 Pro camera samples so you can take a closer look at the quality of images and judge them yourself.
Vivo Z1 Pro Specifications
We can't start the article without introducing the phone. Here are the specifications you get in the Vivo Z1 Pro:
| | |
| --- | --- |
| Display | 6.53 inch (16.59 cm) Full HD+ Display with 1080 x 2340 resolution and a pixel density of 395 ppi |
| Processor | Snapdragon 712 SoC with Adreno 616 |
| RAM | 4GB |
| Internal Storage | 64GB [expandable up to 256GB] |
| Camera | At Back – 16MP Main Sensor with 2MP Telephoto and 8MP Wide Angle LensAt Front – 32MP Single Selfie Camera Punch Hole Notch |
| Operating System | Android Pie 9.0 |
| Additional Features | 5000 mAh Battery with 18W Fast Charger in Box, 4G Support, Voice Calling Support, 5GHz Wi-Fi, etc. |
Vivo Z1 Pro Camera Review
Before showing the Vivo Z1 Pro camera samples we will give you a small overview. Vivo Z1 Pro has a 16MP main camera with 8MP wide and 2 MP depth sensor. The Rear camera takes decent shots and the edge detection in portrait shots is good in almost every pic. The colors are not over saturated and neither are the pics overexposed. The front camera takes good pictures in well-lit environments. The camera samples are given below. You can also download them to inspect the closely yourself and tell us your views in comments.
Vivo Z1 Pro Camera Samples:
Indoor Shots:
The pictures clicked in artificial lighting conditions come out satisfactory. The noise is not much and the shots look natural. Here is a sample of Indoor shot with some amount of both artificial and natural light.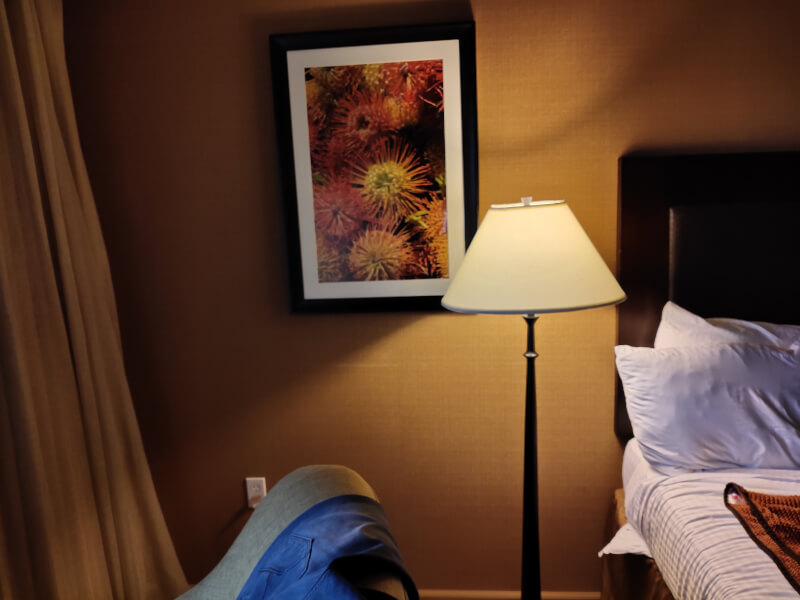 Outdoor Shots
The outdoor landscape shots are above decent and the overall quality of the image is good. The images are of high resolution and can be zoomed in to see the details without losing much quality. The overall performance of the back camera is great as the images have good contrast and even better saturation. The rear camera is well capable of clicking natural looking outdoor shots.
Portrait or Bokeh Shots
In Portrait shots, the edge detection is very good and the background blur looks natural. The depth sensor is doing a great job which can further be improved with software updates and of course Google Camera.
Selfie Camera Shots
The 32MP front camera takes high-resolution selfies and by high I mean see for yourself. You can zoom into Shlok's beard and notice that you can see each hair separately. To zoom in you have to download Vivo Z1 Pro camera samples from the link given.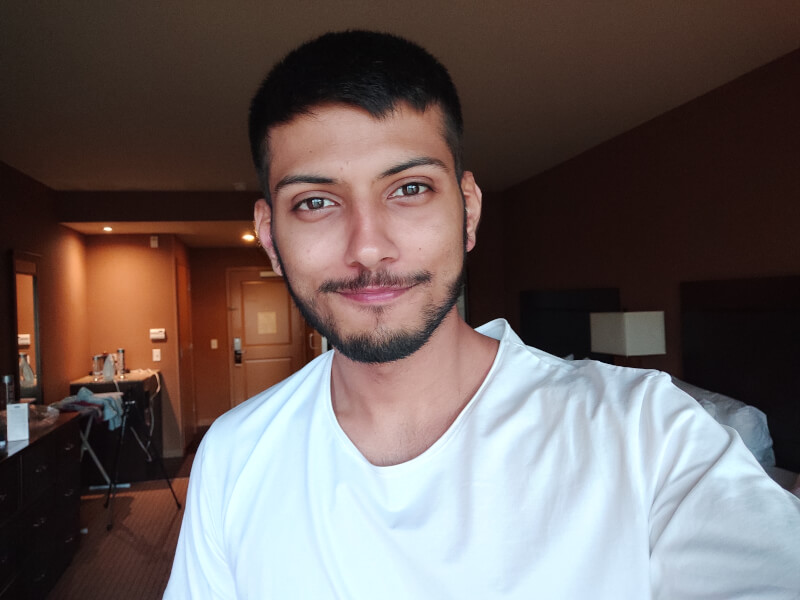 Download Vivo Z1 Pro Camera Samples
You can download the camera samples from the link below and review them yourself.
Download Vivo Z1 Pro Camera Samples [Gdrive Link]
The Vivo Z1 Pro will launch on 3rd July and will be a Flipkart Exclusive smartphone. Pricing isn't revealed yet but it should be under Rs. 20000 to make an impact on competitors.
That's it for this article! Tell us what do you think about the camera samples and if there is something we missed. Turn-on Notifications as we have some great articles coming soon.