Xiaomi officially launches Xiaomi Mi Band 3 in September last year. Mi Band 3 got an amazing response from all over the globe, particularly in India more than 1 million units got sold in just one month. But, Now its time to upgrade with bigger battery capacity and new features. So, Here are some Xiaomi Mi Band 4 leaks which features colour display, NFC, larger battery, improved heart rate, and more exciting features. New Mi Band Leaks also suggests improvement in connectivity. Therefore, Read the full article to find about new Xiaomi Mi Band 4 Images leaks, Mi Band 4 Launch Date in India and Xiaomi Mi Band 4 Price in India:
Xiaomi Mi Band 4 Images Leaks:
The upcoming Mi Band 4 images are leaked online which shows a no. of features. As you can see in the images that Mi Band has colour display. On the screen, Date & Time, BlueTooth, Battery along with percentage, Heart Rate, Foot Steps are showing. It is also showing how much calories burnt today. There is also Google Assistant in the bottom of the screen. On the back of Band, there is charging ports and battery. Xiaomi Mi Band 4 Images Leaks also suggests that you can adjust details displaying on Mi Band according to your need.
Xiaomi Mi Band 4 Leaks: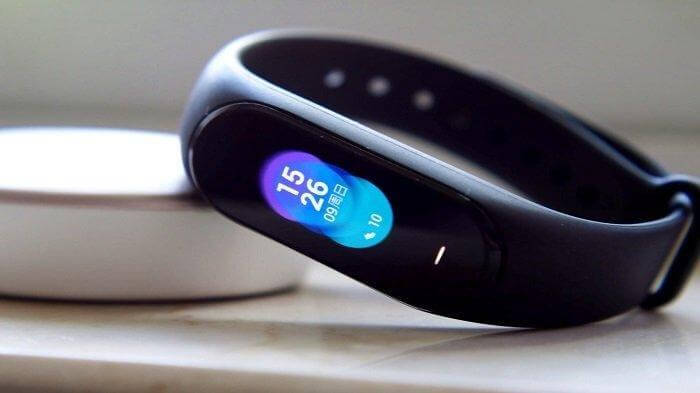 We all know that a simple black colour is boring for all users. So, Xiaomi is adding colour to it which will make it more attractive and users will also love it. The upcoming Mi Band leaks suggest that it will come with a colour display. Mi Band will have a 135mAh of battery which is good for the users that it can be used for a long time. Mi Band 3 have a 110mAh of battery. So, 135mAh is adding for its colour display. NFC is also added in it which can be used in restaurants, markets, and other places to pay with MI Pay. There will be also a non-NFC variant with lower pricing.
The new band features Bluetooth 5.0 which shows improved connectivity. Battery Consumption should also be improved. Therefore, Xiaomi also improves its to measure heart rate. So, Foot-Steps will be shown on the screen with better analysis. The new Mi Band should also have an option to choose between dark mode and colour display. It could also feature voice command mode with Google Assistant to make some work easier like unlocking your other devices, calling to someone and much more.
Mi Band 4 Launch Date in India:
Xiaomi Mi Band 4 is going to launch on June 11 in China. So, it might launch in India in July or before.
Xiaomi Mi Band 4 Price In India:
There is no confirmation for its pricing. But, The all-new MI Band 4 pricing should start around Rs. 2499(expected)
That's All For Today. Stay Tuned To TechBurner For More Updates.