Xiaomi brings new phones into the market nearly with the speed of 5G. Though, it sometimes fails to launch an announced phone (like in the case of Xiaomi Mi Mix Alpha) or launch so in very limited quantity. Today's morning was the same as any, as the Internet brimmed with leaks and rumours. Those were all Xiaomi upcoming waterproof phone leaks. Now, what is Xiaomi Comet? First of all, Comet is not the official name of the device and just a codename. We can consider it a nickname. Xiaomi Comet live images leaks reveal a lot about the phone. Xiaomi Comet leaks reveal that the phone features Snapdragon 710 and is IP68-certified. Yes, it is hard to believe. This handset is the Xiaomi's first IP68-certified phone. In this article, we will cover Xiaomi comet images leaks. Read the whole article to know about Xiaomi comet waterproof leaks.
Xiaomi Comet Leaks Features
Xiaomi Comet live images leaks reveal that the phone is IP68 and IP53 certified. It can resist up to 1.5 meters underwater for 30mins. The phone is dustproof, shockproof, and waterproof. And it is exciting to see all three protective layers in a single smartphone. We have seen that almost all Samsung Note series phones are IP68 Certified. Only three units are available in the whole network, divided into three versions — P1, P2, P3.
The design of the Xiaomi Comet is almost the same as that of the Black Shark 3 gaming phone. The built quality is so tough, and it seems like there are some extra protective layers. Most of the companies don't include IP rating because of the cost issues. Here are some Xiaomi comet live images leaks:
Display And Battery
Xiaomi Comet could sport a 6-inch LCD. In the front, there could be an earpiece used to hear the audio while calling. Additionally, a selfie camera will adorn the phone. Xiaomi Comet will have a regular display without a punch hole. Notably, the edges are curved with a smooth finish. It might serve the function of protecting the phone from the inside. Furthermore, it is expected to come with a 2900mAh battery capacity and 18W charging.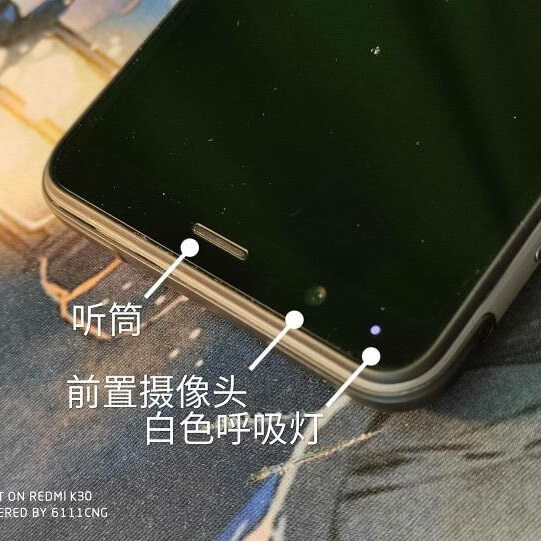 Camera
Xiaomi Comet leaks reveal that it will come with a single camera on the back. The resolution of its sensor is 12MP. On the front, there is a 2MP selfie shooter.
Processor and Software
Xiaomi Comet will sport the Qualcomm Snapdragon 710G processor with a dual-core high-end CPU cluster. It is a mid-range smartphone processor. The Snapdragon 710G is, unfortunately, not a very strong processor. However, we will get IP68 certification in Xiaomi Comet. That's a plus point of the phone.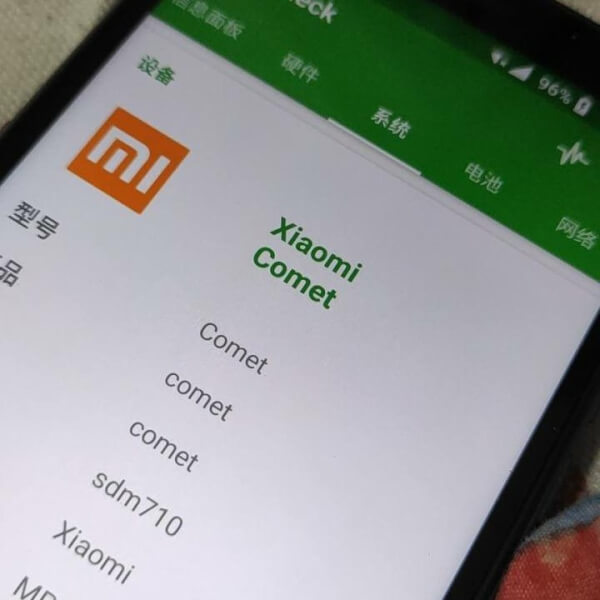 Xiaomi Comet Waterproof Leaks Specs
Let's have a quick look at Xiaomi Comet leaks.
| | |
| --- | --- |
| Network | 5G |
| Display | 6-inch LCD |
| Platform | Qualcomm Snapdragon 710 SoC |
| Battery | 2900mAh battery with 18W charging |
| Main Camera | 12MP |
| Selfie Camera | 2MP |
| RAM & Storage |  4GB RAM + 64GB ROM |
| Other Features | Rear Fingerprint Scanner |
Xiaomi Comet Launch Date in India
The "Comet" is the codename of the device which indicates that's it is still in the works. However, XDA has seen this code in 2018. But, Xiaomi was developing it, so we might hear more information about this device in September 2020.
Xiaomi Comet Price in India
We have seen Xiaomi upcoming waterproof phone leaks about the Xiaomi Comet. Now, what will be the price? As we know, Xiaomi Comet is waterproof, dustproof and shockproof. Most of the companies don't include IP rating because of the increase in cost. However, these are not all the factors on which the price of a phone relies. The design of the device also affects the price. We know that price of Xiaomi Comet will be high for sure. Though, we haven't been notified about the price tag yet. But if Xiaomi agrees to sell at 5% higher of the total cost, we can agree to buy the phone because of IP ratings. However, the processor is not so powerful. We can expect the Xiaomi Comet price in India to be around INR 25,000.
What do you think about the Xiaomi Comet leaks? Let us know your thoughts in the comments.
That's All For Today. Stay Tuned To TECHBURNER For More Stuff.
Have  A Look: Xiaomi Mi Note 10 Lite Leaks Images