Think how much time you spend on your smartphones every day. Smartphones have become an essential part of our everyday lives. A study shows an average person spends about four hours using a smartphone daily. From playing games to buy items online, everyone always finds something to do with their phones. Sometimes we save some important documents on our smartphone which is highly confidential. Technology is growing day by day so as hackers who have a compelling aim to hack onto your device. Hacking is lethal and can lead you to lose money and in worst cases, sensitive work documents. Here we bring you 5 tips to protect your smartphone from hackers.
1. Check the Permissions given to an App
Some fishy apps may have permissions for using features which do not require the app to work. Hackers might use permission for their own use. For Example, wallpaper downloading applications do not require permission to read text messages or contact access. Go check the apps you have doubt of and go through the permissions granted.
If you find any permission which is not necessary for the app to work then simply disable the permission. If the app still wants permission to work, it is better that you uninstall the app right away. The hackers use the permission to get away with your data without you get to know.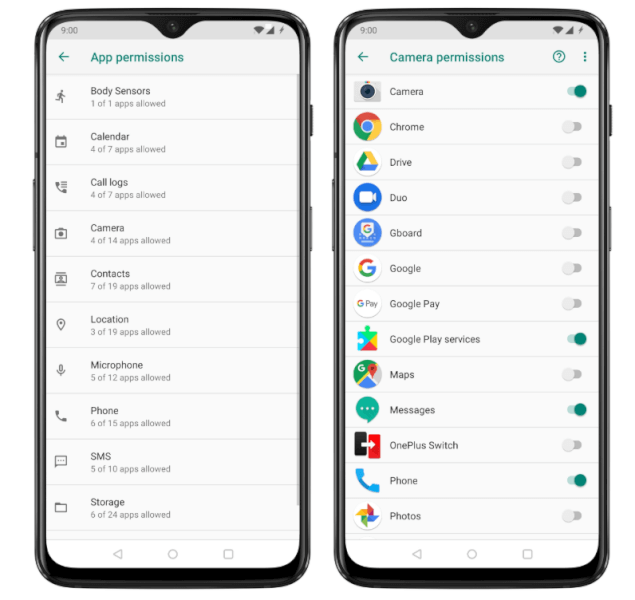 2. Use Official App Stores to download Applications
Downloading Apps from Third party sources can turn out to be harmful to your smartphones. Some apps are developed and meant to put a malicious attack on your smartphone. Apps on Official Appstore are verified and are safe to download. We recommend our readers to download apps from official Appstore. If you still wish to download third-party applications, go through the first tip mentioned above.
3. Use VPN if connecting to Public Wi-Fi
It is very convenient to bank, shop and post photos through smartphones easily. Think if you are traveling and your data pack is over it is common to look for a public Wi-Fi. The drawback doing this is your information is traveling through the internet. It isn't a straight connection between you and the site you're using.
The data can bounce through servers around the country or even around the world. This gives hackers a lot of opportunities to steal your information. They can learn your passwords and other private details about you. For such a case using a virtual private network (VPN). VPN will encrypt the connection with one of its servers and you that server you can use to browse the internet safely.

4. Keep your Operating Software up-to-date.
One of the most important safety precautions as a smartphone user is to keep its operating system (OS) up to date. It is important because, when OS vulnerabilities are discovered, updates are sent out that contain patches for those flaws. It makes crucial to install OS updates as soon as provided. Here are the steps to update both Apple iOS and Android OS:
iOS Users
Go into your Settings app and select General. From there, select Software Update and your iPhone will begin to check for updates. Then, if an update is available, select Download and Install.
Android Users
Open Settings >> Tap About Phone >> Tap System Updates >> If there is an available update tap Restart and Install.
5. Use a Password Manager and 2-Step verification.
Passwords are crucial to keeping your personal data safe. The key is creating hack-proof passwords so that the hackers will find it difficult to breach. If you are like most other people with many social accounts with many passwords, it is simply impossible to remember them all.  Using Password manager makes your life simple.
Password manager as the name suggests manages your password and prompts while login. We recommend using the Google password manager that remembers and manages your password.  Almost all social media platforms and other login sites have 2-Step verification feature. Using 2-Step verification makes your log in more secure and hackers won't be able to breach easily.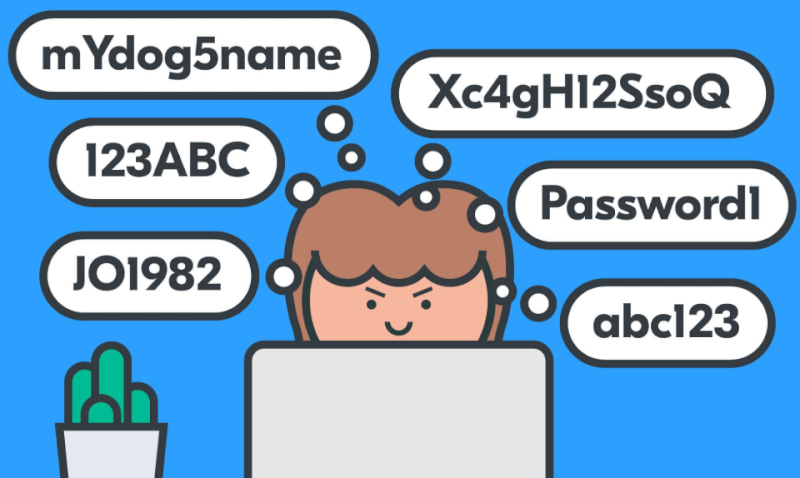 These were some important tips to protect your smartphone from hackers. One mistake may cause you loss of credentials. Keep your phones safe. We hope you found this article useful. Stay tuned to TechBurner for more articles like this.