In the gaming world, displays with higher refresh rates are totally welcomed. Last year Asus ROG Phone came with a 90Hz display, so it was expected that the Asus ROG Phone 2 will have a 120Hz unit. This also beats out the OnePlus 7 Pro 90Hz display and matches the Razer Phone 2 refresh rate.
Gaming fans will no doubt be happy, as often the bezel-less design of modern flagships does mean getting a good grip of the edges of a phone can be difficult without obscuring on-screen controls. Qualcomm recently announced a gaming-centric Snapdragon 855 Plus chipset with better GPU performance and slightly better clock speeds than the original Snapdragon 855. Now, Asus is also set to become the first smartphone manufacturer to adopt the new Snapdragon SoC.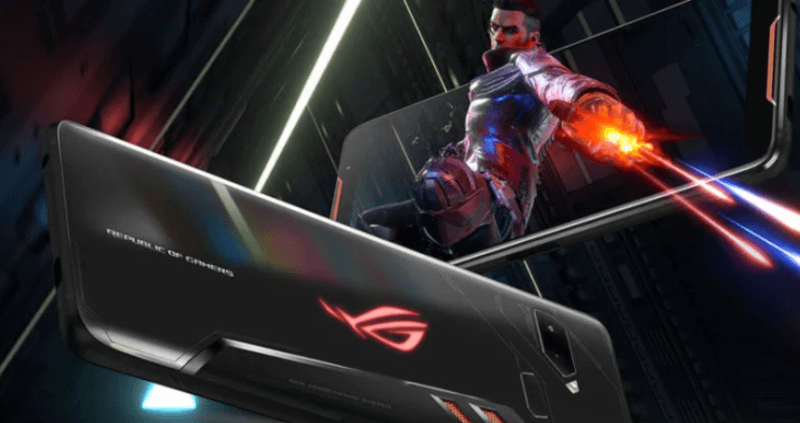 Asus ROG Phone 2: Everything You need to know!
Asus ROG Phone 2 with Qualcomm Snapdragon 855 Plus
This will be the first smartphone to come with the recently announced Snapdragon 855 Plus chipset. Providing a 4.2% boost in CPU performance and a much more important 15% improvement in GPU performance, the ROG Phone 2 will no doubt be a gaming beast.
Check Out our detailed article on Snapdragon 855 Plus Here.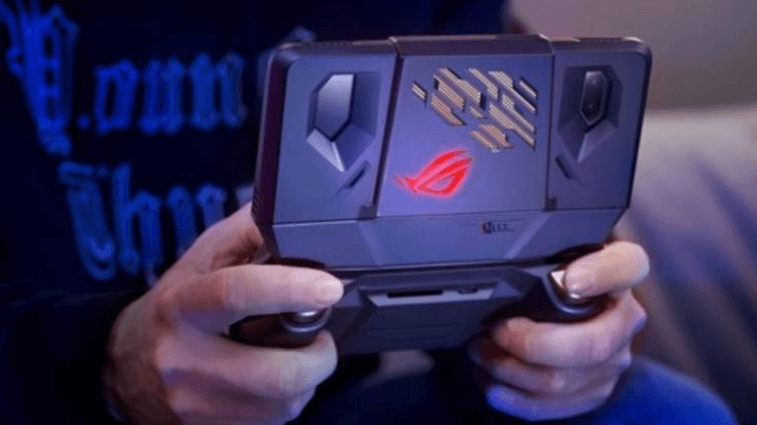 Hands-on Leaks shows Dual Front Speakers and 120Hz Refresh Rate Display
Asus ROG Phone 2 will sport a 120Hz screen as compared to the 90Hz panel on the first edition of the ROG Phone. However, there's no confirmation on whether the screen will be an LCD or OLED. The only phones to support a 120Hz display are both Razer Phones, but they use an LCD screen. High Refresh Rate OLED screens are also used in OnePlus 7 Pro but it's limited to 90Hz.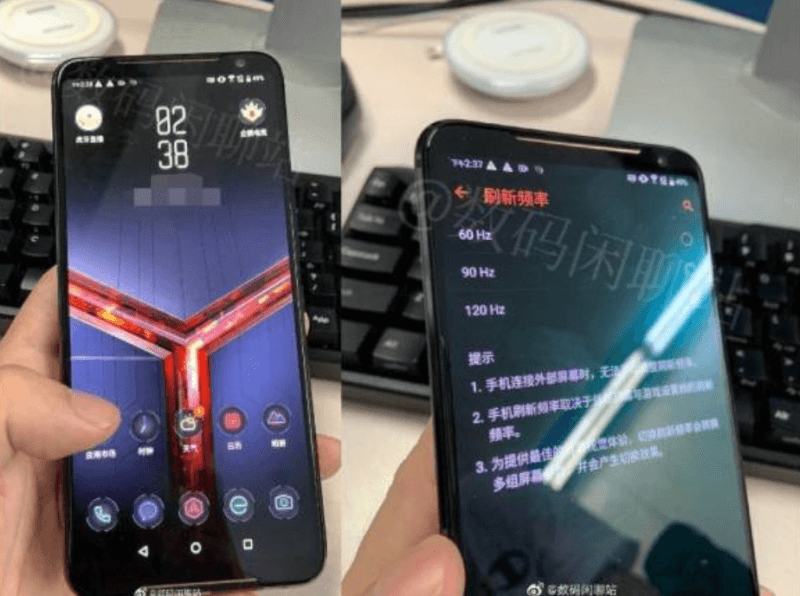 The leaked pictures point to a similar design as the last year's ROG phone. The first images point to dual front-facing speakers with copper accents and thick top and bottom bezels. The second image shows the display setting interface, where a user could toggle between refresh rates – 60Hz, 90Hz, and 120Hz. The refresh rate adjustment feature was also available on the first ROG phone.
Also Read – ASUS ROG Phone 2 – Leaked Specs, Price and Launch Date in India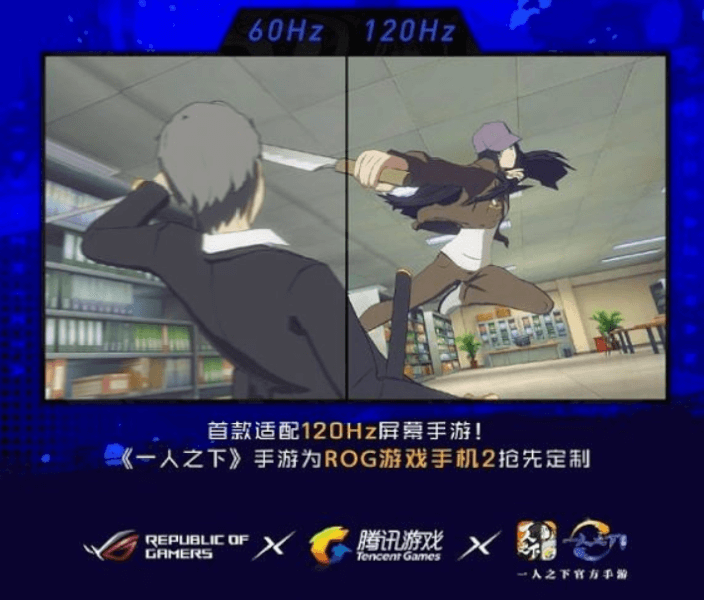 Leaked Geekbench Scores for Asus ROG Phone 2
A new leak reveals the Geekbench scores for ROG Phone 2 powered by Snapdragon 855 Plus. As you would expect, the phone passes the benchmark with flying colours and scores a whopping 11103 on multi-core benchmark and 3616 on the single-core benchmark. The specs listed on Geekbench also suggests a Qualcomm Snapdragon 855 Plus processor with 12 GB of RAM.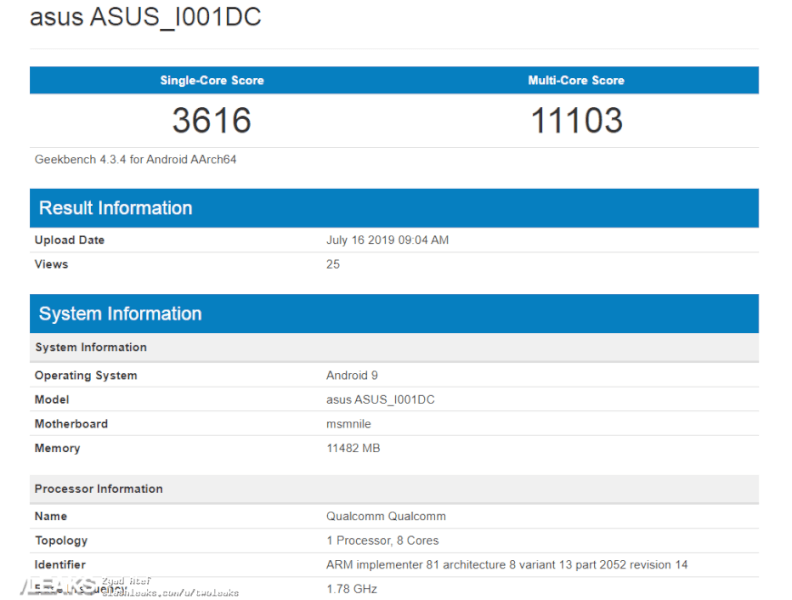 Asus ROG Phone 2 Expected Pricing and Launch in India
Asus ROG Phone 2 will be a beastly gaming smartphone with impressive flagship specifications. The device is set to launch in China on July 23 after that we expect it to arrive in India in the month of August or so. ROG Phone with flagship specs demands flagship price to pay. It is expected that the Asus ROG Phone 2 will start at Rs 69,999 for the base variant.
Follow Techburner Team in our Social Media Handles: