When comparing Macs to Windows, one of the advantages that Apple devices have over Windows is the seemingly more secure infrastructure. However, there are still good reasons why you might want to install a VPN on your Mac. From encrypting your data on the public network to streaming geo-restricted content, we have the best Mac VPN recommendations for your MacBook or iMac. Macs come with basic security features, but that doesn't guarantee that you'll be 100% protected on the internet. A good VPN for Mac offers additional security that encrypts your traffic to protect you from data leaks, malware, and cyber-attacks. And because we know that convenience and beauty are important to Apple users. Every VPN in our carefully curated list of the best VPN recommendations for Mac offers an elegant and easy-to-use interface that works seamlessly on any Mac. With five of the Best VPNs for Mac below, keep reading to find what works for you.
Choose Best VPNs for Mac: Security to Features
Any VPN suitable for Mac (which includes everything mentioned below) will actually be designed to work perfectly on Apple's macOS. There are many VPNs that do not offer strong no-logs policies and strong encryption, so none of them are worth considering. Obviously, good performance levels don't hurt either, especially if your priority is to use a Mac VPN for streaming and torrenting. And if it comes to watching content, make sure that the provider of your choice has a proven track record of unblocking the likes of Netflix, Amazon Prime Video, and other popular streaming services. And if you have several devices that need to install new software, consider choosing a service that allows multiple simultaneous connections on a single subscription – that way you can distribute it to family members as well.
Best VPNs for Mac: 2021 Edition
Surfshark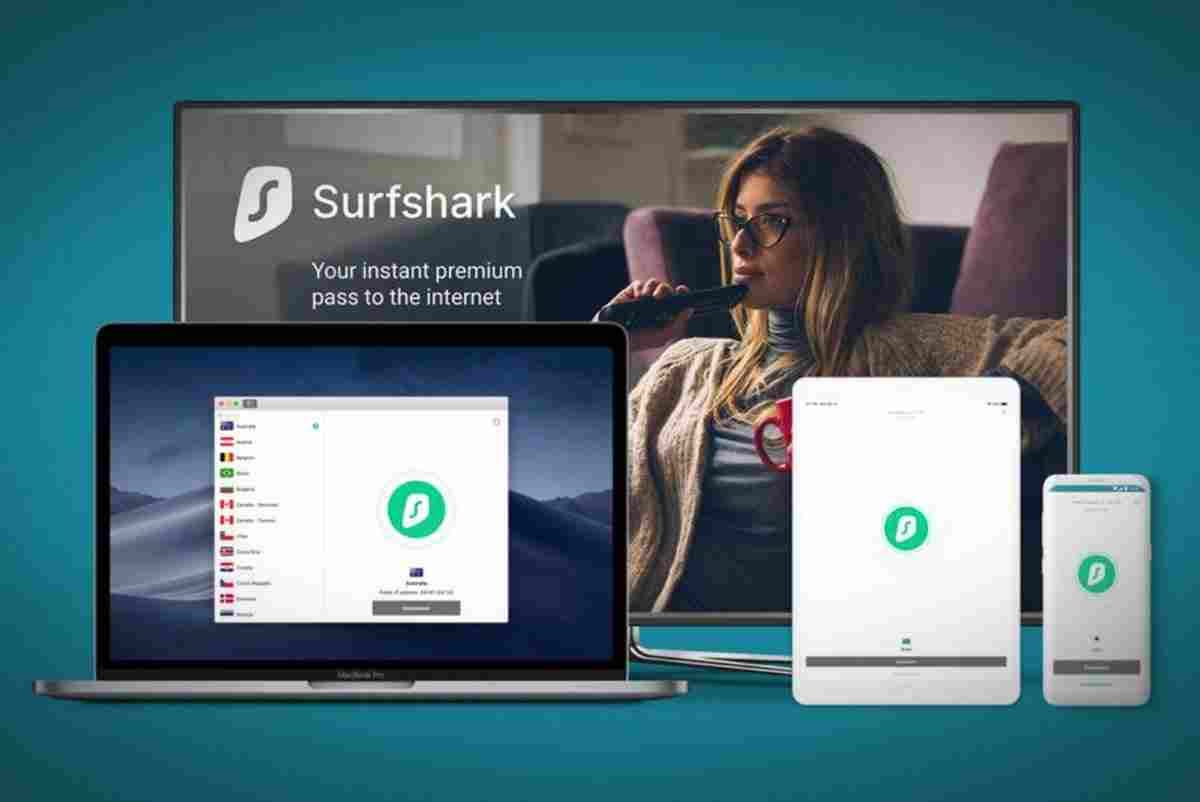 The Surfshark app for macOS has been specially processed to fit the overall macOS user interface. In turn, this is one of the most attractive VPN apps available. However, it's not just among our top 3 looks. This VPN uses military-grade encryption for protection and has an emergency kill switch. In addition, it contains OpenVPN, WireGuard, and IKEv2 protocols – many options for different use cases. Surfshark is totally capable of anything. It will unblock most streaming media sites no matter where you are. You can use it with torrent clients to hide your downloads, and the service has a strict no-logs policy to protect your privacy. Their upload and download speed test results also leave most of the competition behind. Finally, Surfshark takes care of your data even when you're not connected. If your personal information ever leaks, you can set up real-time data breach alerts to track your email, ID, or credit card information on the dark web. This way, you will be notified in time to minimize any potential damage.
All of this is available at a price that makes the rest of the competition seem expensive. The value for money of this service is great when you consider the unlimited bandwidth and simultaneous connections.
Hotspot Shield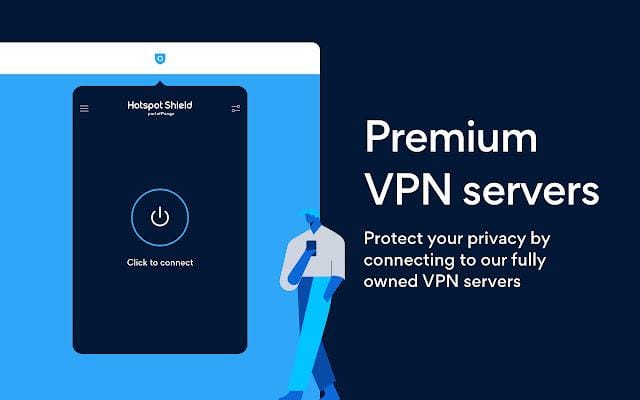 Hotspot Shield is my favorite VPN app for Mac. It provides basic protection and free features. Optionally, you can sign up for a paid plan to unlock all the features, but the app works fine even without an account. The subscription includes access to 1Password, choice of server region, digital privacy, and more. The free plan, which does not require registration, has a maximum speed of 2 Mbps. So you can count on it for basic browsing and small downloads, but if you plan on using the internet on a large scale, it can get annoying. Personally, I use it to access regionally blocked websites from time to time. Otherwise, I'll just leave it.
NordVPN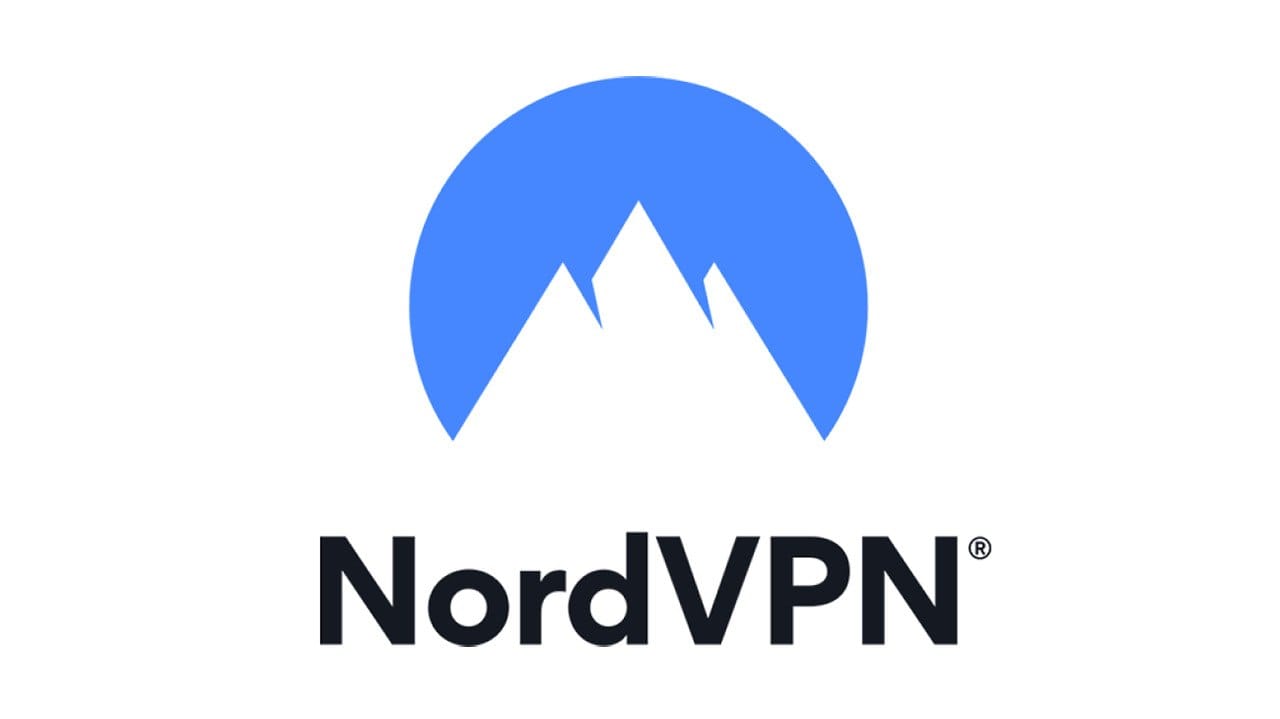 NordVPN has a great macOS app that doesn't skimp on any of the advanced features available elsewhere. They keep their high-quality brand tape. The app has received many improvements and the trend doesn't seem to be slowing down.
The NordVPN client for Mac has a kill switch and split tunneling, which is some of your VPN's most important (and often overlooked) features. Split tunneling allows you to have better control over which VPN applications can bypass and which can bypass, while an emergency switch cuts off your entire connection to protect you from IP leaks.
Also unique is that they have exclusively added the presets feature to their macOS apps. With it, you can create presets for the types of servers you want to join so that you can quickly access them from the app's home screen. Thus, with one click, you can instantly connect to the desired site.
hide.me VPN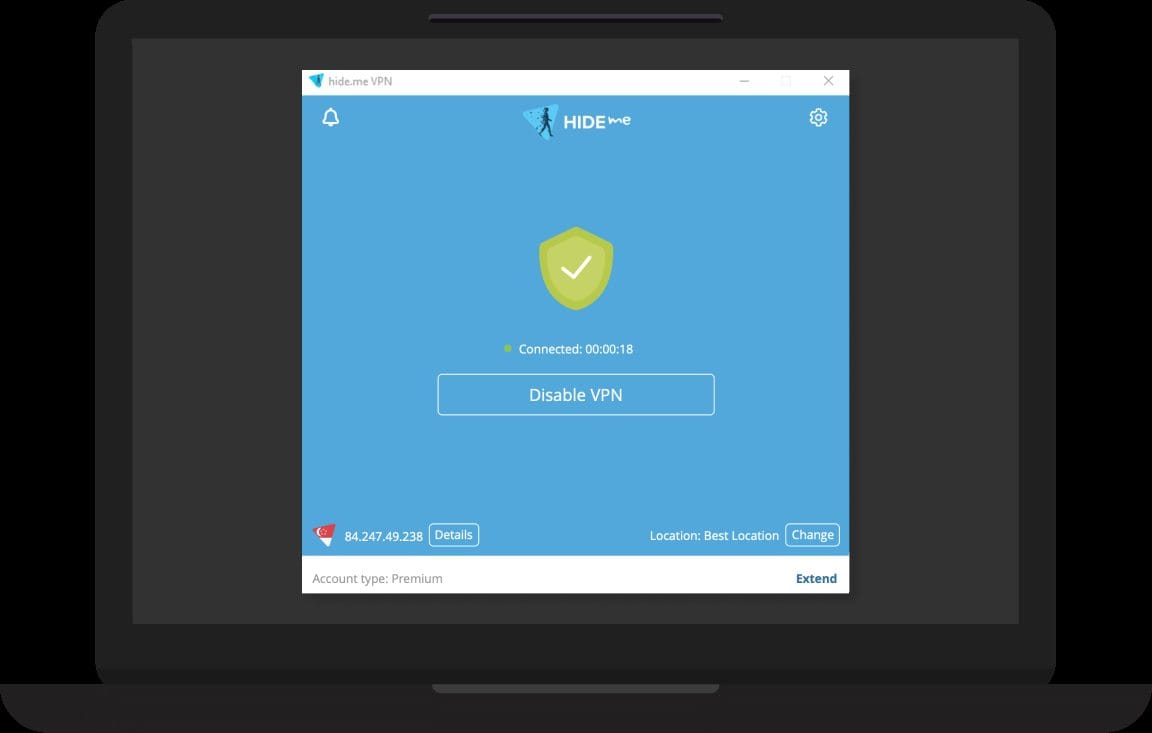 Hide.me VPN offers a free plan, so you can protect your digital identity without paying a cent. It claims to be the fastest VPN, but we haven't confirmed that ourselves. If you don't know how a VPN fully works, this is the app for you. It is easy to set up and does not require high technical knowledge.
This service moves your connection across multiple virtual locations, making your digital identity more private and secure. It also automatically selects the fastest and most efficient service for you. The new IP address you received is used by multiple people, so your online activities will not be associated with you.
hide.me VPN is available on the most popular platforms including macOS, iPad, and iOS. This way you can use it on your Mac and other devices.
CyberGhost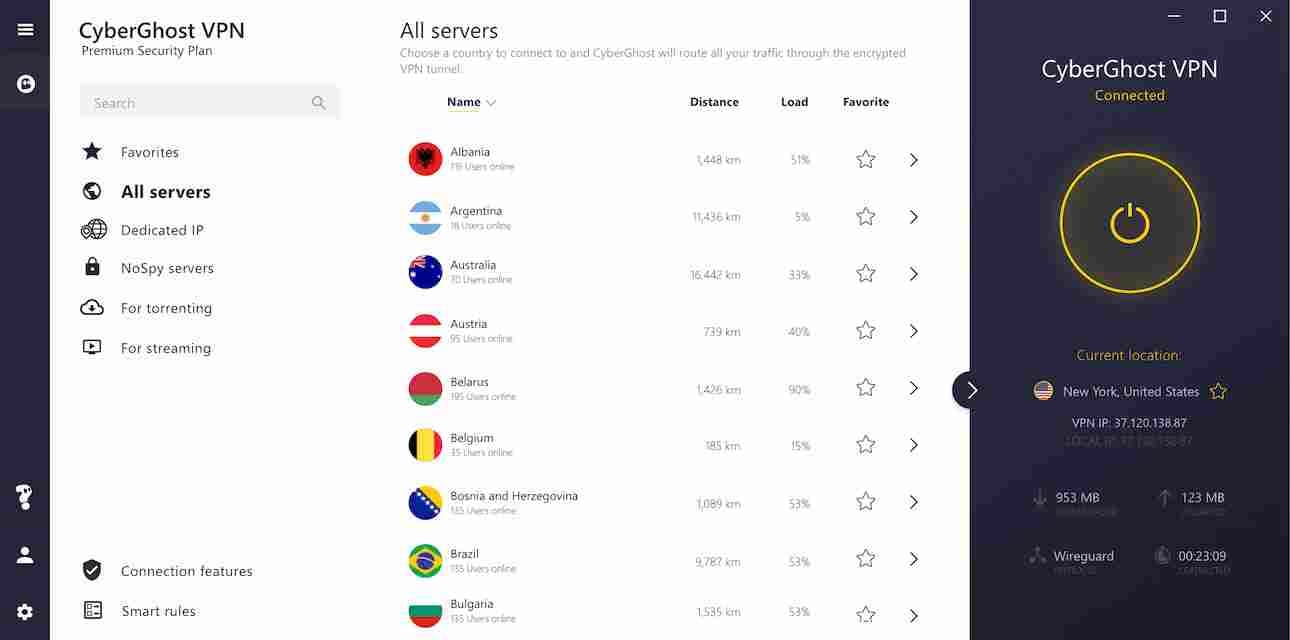 CyberGhost claims to have created its software specifically for the Mac. Which in theory is supposed to give you the best Mac VPN experience on your PC. With nearly 7,000 servers located in 88 countries. This claim isn't far from the truth, and it made an impression in our in-depth review of CyberGhost VPN.
However, CyberGhost's massive server network isn't too big to be proud of, as its customers have some really cool features that should help you get the most out of them with the least fuss. One of them – which we like to see in every VPN – is a filtering system designed to display the best server for any purpose, be it Netflix streaming or P2P sharing.
With a no-log privacy policy, a functional kill switch, and superior encryption. You can rest easy knowing you're anonymous, and even block ads for you, stop trackers, and avoid malicious websites — all in the name of keeping your mac safe.
These were some of the Best VPNs for Mac which offers additional security that encrypts your traffic to protect you from data leaks, malware, and cyber-attacks.
That's All For Today. Stay Tuned To TechBurner For More Stuff.