JioPhone and JioPhone 2 were like revolutions in the keypad handset market. They provided the support to JIO 4G, unlike the other generic 2G handsets. They have great apps like JioSaavn for playing music and even WhatsApp, which is the most famous messaging app. And here they are coming with a new and much-demanded application, Jio Rail App. You can find Jio Rail app in Jio App Store on both JioPhone 1 and 2. This app will allow you to book and cancel your railway tickets and a lot more.
Highlights
JioPhone 1 and 2 get the Jio Rail app.
You can book rail tickets from JioPhone now!
Jio Rail App is Bagged up with a lot of features
In the press conference, Reliance said that the app will not only allow you to book and cancel railway tickets but also check the PNR status, book your tatkal tickets, check a train's position and a lot more. They also promised to bring more features like booking meal, changing the boarding station and a lot more.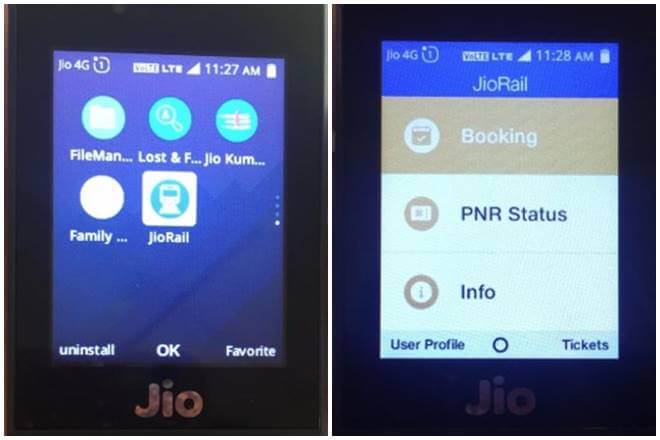 This would truly be appreciated by the JioPhone users. Comment and tell us what more features do you want in the JioPhone???