Do you know how many times you touch your phone? We are always stuck to our cell phones, and your phone is probably your phone is dirtier than you think. Your phone is the filthiest thing as there might be a thousand bacteria present on your phone's surface, which continuously come in contact with our skin. So it is very crucial to clean your device and because of the recent outbreak of the epidemic COVID-19 or Coronavirus as people like to call it, is very severe. And there is a chance that your phone might be a host for this virus. And because of that, we should disinfect our devices. We should be safe and remain at home as reports say that the novel coronavirus is in India. This article is about how to disinfect your device and coronavirus precautions.
Don'ts
DO NOT USE ANY KIND OF SPRAY OR ALCOHOL OR BLEACH OR DIP YOUR DEVICE INTO ANTI-BACTERIAL to disinfect your device as it can destroy your device and you won't have anything to clean. Also, please don't try to clean your device while plugged-in. Avoid using harsh cloth or tissue paper to clean your device or any heavy-duty cleansing spray as it can damage your display and leave scratches on your screen.
We know nowadays most of the phones come with IP-68 Water resistance but still please do not dip your cellphone into a soap solution or water.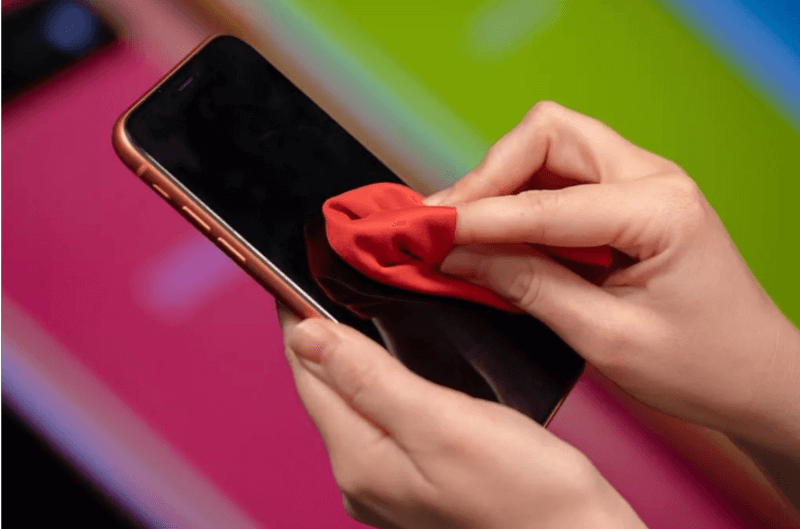 DO's
Apple, the smartphone giant, suggest people use 70% isopropyl alcohol to disinfect your device or use Clorox and gently rub it on your device. Also, instead of using your phones while talking, we could use headphones and hold on our phones away from our skin.
How to properly clean your device:
Dip a soft cloth or a tissue into isopropyl alcohol or Clorox and gently rub the display and the rear of your device. And also clean the phone case. While disinfecting, the use of gloves is recommended.
It is good that you clean your device regularly.
Should I order anything from China? And should I be worried about being affected by the package?
Ans: Yes, you can order from China, and no, there is nothing to worry about as this virus cannot stay on any surface for more than a couple of hours. Also, your package will travel through different temperatures, so there is nothing to worry about.
I don't have the coronavirus near my area, should I still be worried?
Ans: Even if you don't have the virus, keeping your phone clean and germ-free is very hygienic. Just clean it a couple of times a month.
We would like to end this article by saying that coronavirus is no joke, and now that coronavirus is in India. We should attempt to be hygienic by always washing our hands, using a hand-sanitizer when in public and avoid touching our eyes, nose or mouth. Likewise, avoid going to public or heavily crowded places. And also regularly clean your device. Here is an infographic of coronavirus precautions.