OnePlus is one of the most loved flagship brands in India. The most loving part of its smartphones is the UI, i.e. Oxygen OS. It is clean, ad-free, and offers decent customization options. This makes the UI lite yet powerful, and the user experience is excellent. The most engaging part of any smartphone is the launcher. OnePlus keeps updating it's system apps to improve the user experience more and more. Now, OnePlus has announced the latest version of its launcher, i.e. v4.4. In this article, we will cover up the OnePlus launcher download link, its features, and some details of this new version. To download OnePlus launcher 4.4 APK you will just need to click on the link provided. We will provide OnePlus launcher 4.4 apk download link from Google Play Store to ensure the safe download for all. So without any further ado, let's begin with the article.
OnePlus Launcher v4.4 APK

This version of OnePlus Launcher brings two new handy features that are surely going to improve the user experience. The latest build of this app includes – App Switcher option, Quick Search gesture, and a bonus feature, freeform.
Suggested Article | OnePlus Bullet Wireless Z – Review
OnePlus Launcher v4.4 Features
App Switcher – Recent menu/App Switcher where now preview cards are smaller and more uniform. App icons and overflow menu are the bigger changes that can be observed. Earlier, the app icons were shown with the app name above the preview card. But now the icons are below the preview window. Moreover, you can access the overflow menu by just holding the app preview for some seconds. At last, the 'X' button is now replaced with a 'Clear' button.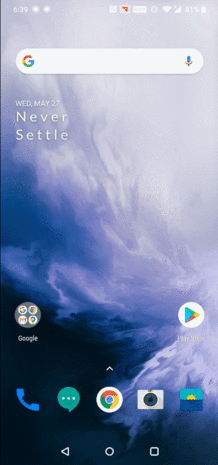 Quick Search – While you access the app drawer, you can now press and hold to get quick search panel and search folders and apps on your device.
Freeform – As per source OnePlus launcher 4.4 also adds the support of freeform windows. This feature will need to be enabled from developer options. To enable developer options, the user needs to go to Settings -> About Phone -> Build Number(x7). After enabling it, a reboot is also required, and to use it; the user can use it from the overflow menu in the recent tasks.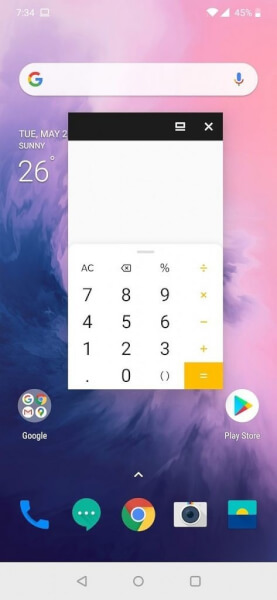 OnePlus Launcher 4.4 APK Download
To download OnePlus launcher 4.4, you can directly update it from the Play Store, or you can simply click the link below to get redirected to the Play Store.
That's it guys for this post. Keep an eye out on TECHBURNER for the latest tech updates.
Preview Image Credit: XDA