Starting from the year 2007 when the First Android Beta Released Everyone was Not Aware that in Future Android will Overtake iOS on that much faster rate, but As of Now It already did Cover over 80% of Market Share and Beat iOS too Quickly But Still on Laptop and Computers Many People Love to Use Mac or Windows rather than Google's Chrome OS so that's why Google Came out with the Idea of Fuchsia OS which will work both on Smartphone and Computers. So It's Clearly Visible that in Next 4 Year or So Android Might be Get replaced by Fuchsia OS to Cover Entire Gadget Platform Like Laptop, Computers, tablet as well as Smartphones.
WHAT IS FUCHSIA OS?
Fuchsia is a New upcoming OS from Google, which was created to get rid of some of the limitations of Android. The OS will evolve along with the smartphone and improve over time on its own. It is different from all other operating systems that are currently available for mobile phones, tablets, and even notebooks. The Fuchsia OS, not at all like Android and Chrome OS, did not depend on a Linux kernel.
The Home-screen on Fuchsia is only a page loaded with cards that show the variety of Functions, apps, user profiles, and more. You can look through these cards to check data, open apps, a Google Now page, and so on. These cards can be moved around and put in any order you like. The OS looks perfect and minimal, however, we don't know many individuals might want a home-screen loaded with cards.
Read more – Fuchsia OS Death of android?
For what reason is Google creating Fuchsia? All things considered, first off, the organization likely needs a single OS for each of its gadgets. The majority of Google's items, for example, the Pixel phones, Chromebook, Smart speakers, and other gadgets, could, in the end, keep running on this new OS.
WHY FUCHSIA OS could take lead in next 5 Years?
Fuchsia OS made to Cover both Devices and Desktop. Whether Google's Chrome OS which is entirely made for Laptop, and Android for Smartphones, and Tablets. Also, both the Google product Android and Chrome OS are not compatible together. We can't connect Chrome OS and Android to use together.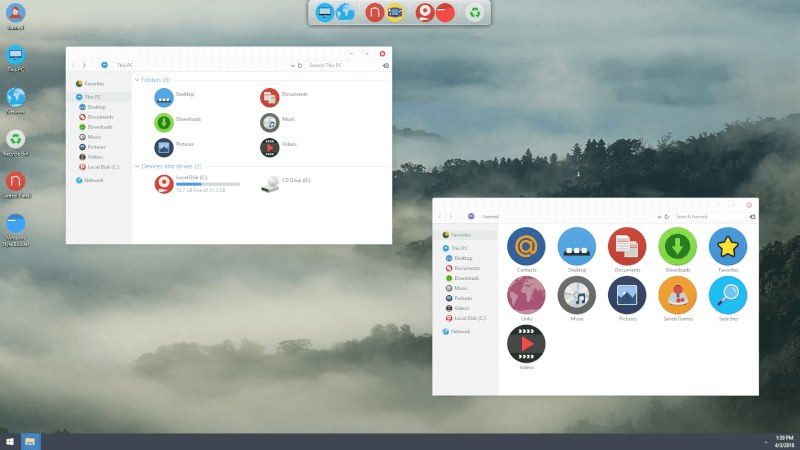 Even ChromeOS is not that Popular. A Normal Guy is not aware of it so to Get Good Growth and to rule every Gadgets no matter Smartphone or Laptop. Google is developing Fuchsia OS. Google is confident over Fuchsia OS, it could beat iOS and MacOS of Apple in future.  Currently, Mac OS is ruling the market, it is compatible with each other (Mobile & Desktop) perfectly but Quite Expensive that's why they are failing to Gain More market share than Android. So through Fuchsia OS Project Google can take lead in every Segmant
How FUCHSIA OS is Different from Android and ChromeOS
With Fuchsia, Google is attempting to manufacture an altogether new working framework. It won't be like Android in any capacity; it's anything but a refresh to either the Android or Chrome OS. Fuchsia is being developed starting from the earliest stage several Google's best programming specialists and will be displayed on a totally new programming engineering.
Not at all like Android and the Chrome OS which are both dependent on Linux, Fuchsia will be founded on another micro kernel created by Google itself. The micro kernel where upon Fuchsia's code would be founded on is classified "Zircon". It was formerly known as "Magenta".
Once more, Fuchsia isn't an "Android Update". Google is, However, building the OS to enhance a few impediments of the Android working framework, particularly in the part of security updates and voice Interactions. One of the feature advantage that Fuchsia will have over Android OS is that like Apple, Google will now be able to straightforwardly push OS and security updates to gadgets running the OS and never again depend on OEMs and system administrators.
As per Bloomberg, "Most iPhone users quickly update their phones when Apple releases a new version of the operating system, while less than 10 percent of Android Clients do. This means Google's latest services only reach a fraction of Android users. [With Fuchsia] They might be able to regain some power that they've ceded to device manufacturers and telecom carriers."
Download the Fuchsia OS APK on any Android
Stay Tuned to TechBurner for more Tech News.