Foldable phones are all over the tech industry nowadays. While Apple is still using "Bath-tub Notches", everyone else has moved on. Samsung, Huawei, and Xiaomi are in a race of creating the optimal foldable phone. Now, foldable phones surely look way cooler than any other glass/metal slab. But, is it practical enough? Is there a future for folding smartphones?
Huawei Mate X:
The Huawei Mate X will ship on the 3rd/4th quarter of 2019. But, this was the official expected date before all the ban situation happened. As of now, it is very hard to predict the future of Huawei itself, needless to say, the Huawei Mate X too. But, this can be bought via online retailers. Also, in the UK, Vodafone and EE will sell the Huawei Mate X.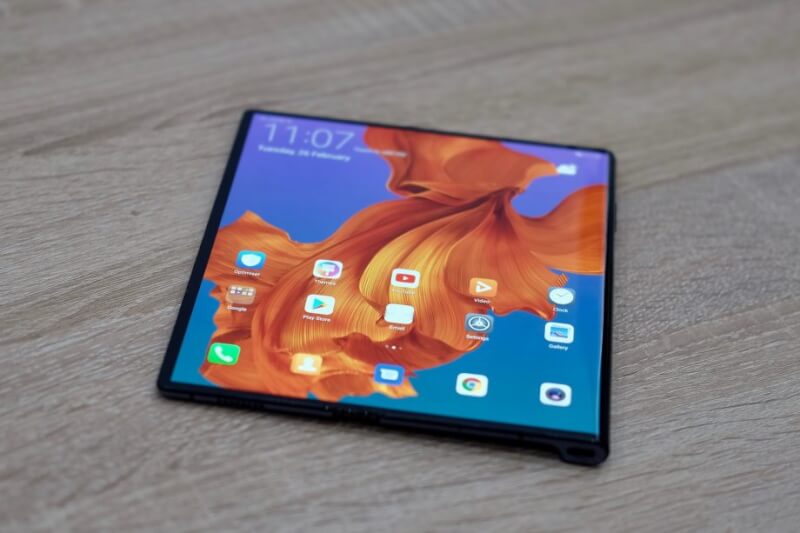 Hardware boasts Huawei's top processor the Kirin 980, 8GB of RAM and 512GB of storage, which is expandable via Huawei's Nano memory. This phone is not just foldable, it is 5G, in fact, Huawei claims it is the world's fastest 5G phone. Battery wise the Mate X has 4,500mAh which is more than the rivals but the real world usage is yet to be tested!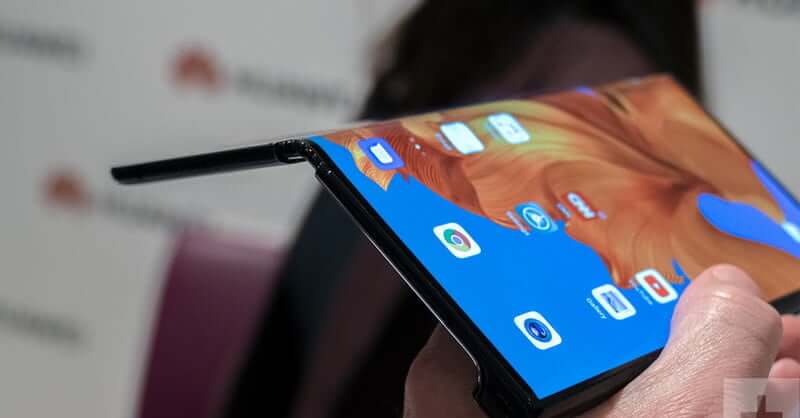 The Mate X promises a truly great user experience demonstrating that folding screens on mobile devices are the new thing to have. The build quality is high end and the performance is top-notch.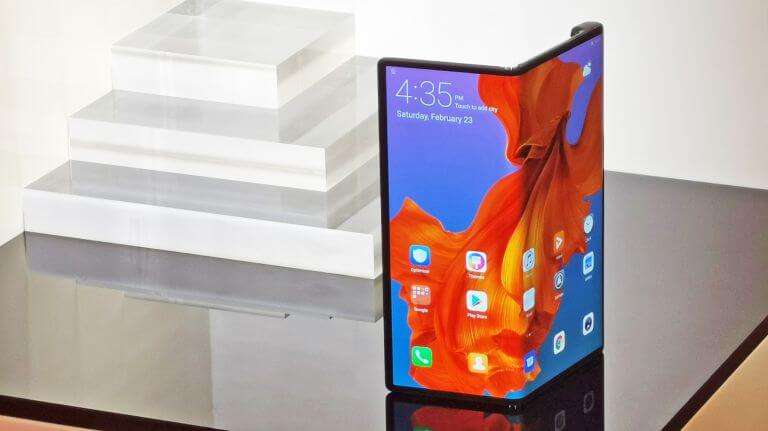 More: All about the launch of Huawei Mate X.
More: Huawei Mate X 5G poster.
Samsung Galaxy Fold:
Samsung Galaxy Fold primarily got a delay after its announcement. Then, after a few weeks, it started shipping for reviewers primarily. This was again not what Samsung had thought of. The screen had a plastic layer on top of it which caught dust and came off. Some of them also tried to manually remove it thinking it as a protection. Whatsoever might be the reason, the display became dead for many people. Samsung immediately called back all foldable phones. The Galaxy Fold will launch again on "coming weeks".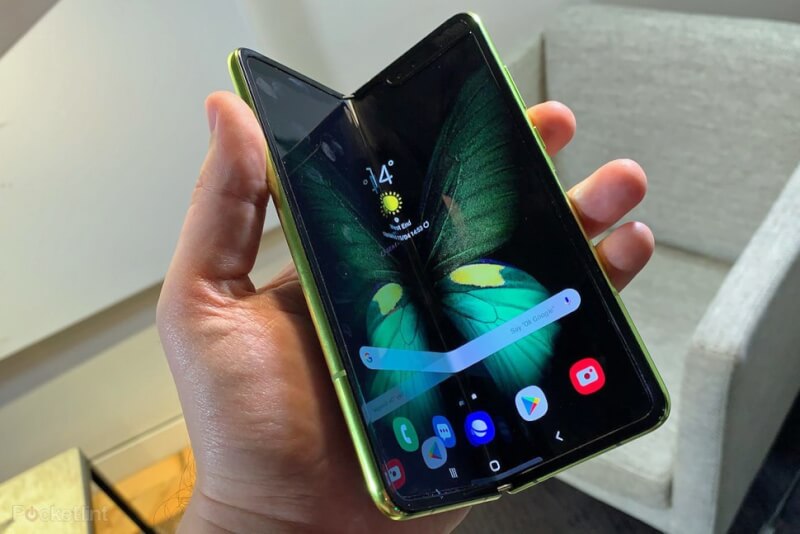 That said, the first thing you notice about the Galaxy Fold is its build quality. The way it folds in particular, it is smooth and gives a satisfying click into place. This is an area we are susceptible about. The price comes in around $2000 so longevity should be paramount. Though, Samsung has stated that the Galaxy Fold is built to stay as it is.
The Galaxy Fold has 2 screens: a 4.6inch Super AMOLED HD+ outer display and a 7.3inch Dynamic AMOLED QXGA+ inner display. Don't have any doubt, this is a bulky foldable phone to carry in pockets.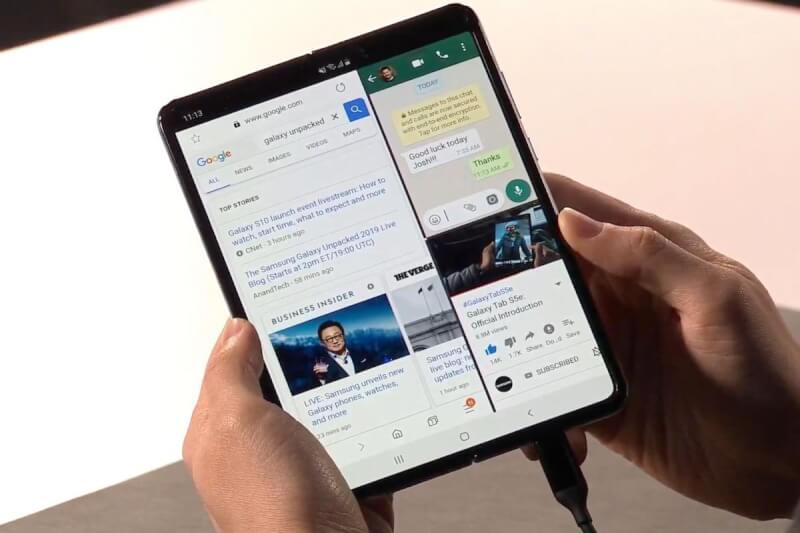 One issue we found with the display is the visible fold line in the middle of the screen. It isn't much clear primarily, but from certain angles, it surely is.
On the hardware front the Samsung Galaxy Fold as foldable phone sports a Snapdragon 855 processor, with a massive 12GB RAM and 512GB storage. This large amount of RAM is said to be needed to aid multitasking.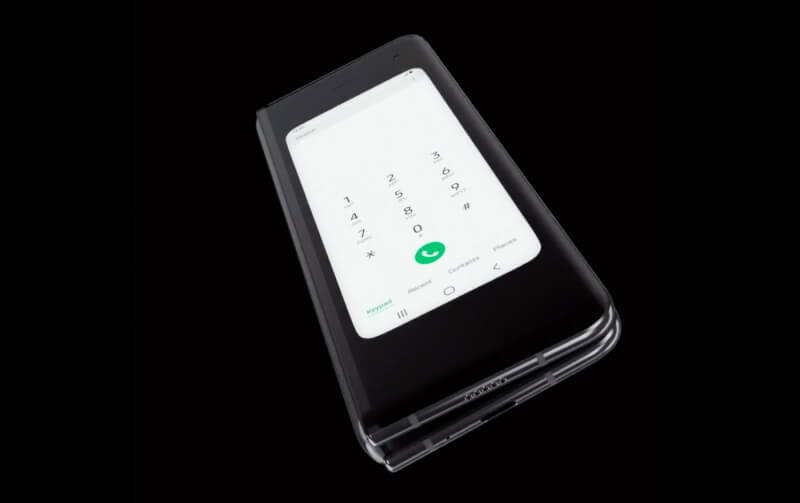 The Galaxy fold does look impressive, but the primary difference with Huawei Mate X is the fold itself. Samsung Galaxy Fold folds inwards, while the Huawei Mate X folds outwards. While surely an outward fold looks way cooler, but how Huawei handles the scratches and fragility that comes with a phone with display both sides of a phone is yet to be seen.
More: Galaxy Fold unique wallpapers in HD.
Xiaomi Mi Flex:
We've all heard that Xiaomi is busy building their own version of a foldable smartphone to challenge both the Huawei Mate X and the Samsung Galaxy Fold. Xiaomi Mi Flex's design and fold are quite different from every other foldable on the market.
It has a front-facing selfie camera embedded into the display, along with the fingerprint scanner also embedded beneath the OLED 6.5-inch display. The display once unfolded extends to a massive 10-inch display the size of many tablets. Dual speakers are also mentioned to ensure a great film and gaming experience.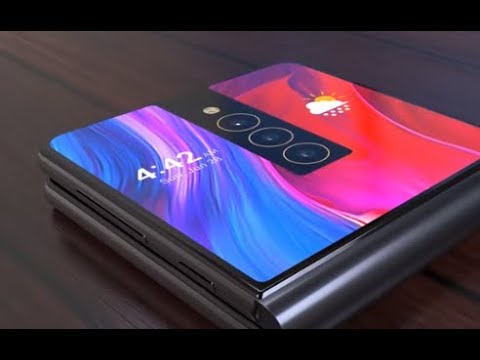 Hardware-wise the processor is an Octa-core 2.2GHzSnapdragon 855, 6GB/8GB of RAM and 128GB/256GB of storage. A Micro SD card also enables storage to be expanded up to 512GB. Long battery life is promised via a 4200mAh battery.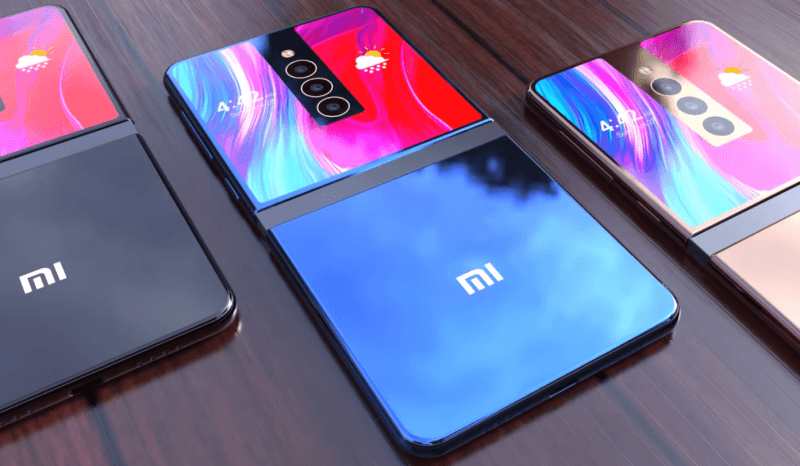 The Xiaomi Mi Flex release date is planned for mid-2019. However, the Mi Flex might not be your primary choice if you're planning to own one of these foldable phones, but it is worth considering nonetheless.
More: All about Mi Flex.
Should you buy foldable phones then?
As of now, if you're someone who wants to live on the bleeding edge of the technology, then only the foldable phones make sense. Otherwise, as a general midrange or even flagship customer, the 1st gen of foldable phones are not worthy enough. They're cool, but they lack functionality, and the pricing is gigantic!