Foldable Phones are definitely the future of smartphones. They are apparently having a hard time shedding their hardware issues and actually making it into the hands of customers. The attempts of bringing foldable smartphone for the consumer market is going tough for both Samsung and Huawei. Following in the footsteps of Samsung, Huawei has delayed the launch of its foldable Mate X. It is also now expected to arrive in the market in September. On a brighter note, the Huawei Mate X has also reportedly received the mandatory 3C certification in China which shows 65W Super Charging Capabilities.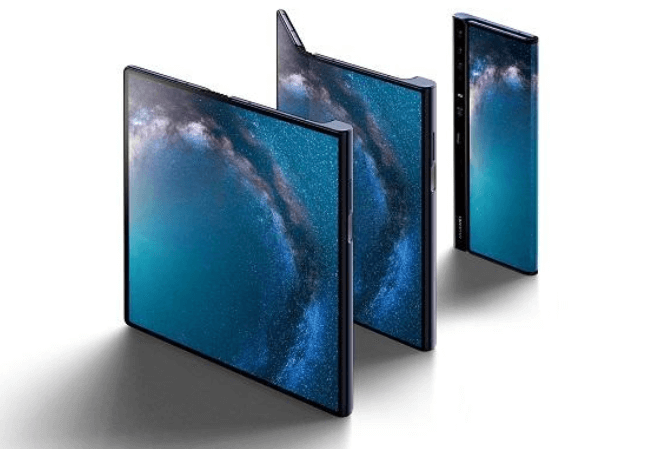 Huawei Mate X Quick Specifications
Display
Type: OLED

Size: 8″ unfolded, 6.6″ for front panel, 6.38″ for back panel

Resolution: 2480×2200 unfolded, 2480×1148 for front panel, 2480×892 for back panel

Chipset
Huawei Kirin 980 with 5G Balong 5000 ModemGPU: Mali-G76
Software
Android 9 Pie-based EMUI 9.1.1
Memory
8GB RAM
Storage
512GB
Cameras
40 MP (Wide Angle Lens) + 16 MP (Ultra Wide Angle Lens) + 8 MP (Telephoto)
Battery
4500mAh
Charging
65W Huawei SuperCharge
Sensors
Gravity Sensor, Ambient Light Sensor, Proximity Sensor, Gyroscope, Compass, Fingerprint Sensor, Hall sensor, Barometer, Infrared sensor, color temperature sensor
Connectivity
SIM: Dual SIM

NFC: Yes

Wi-Fi: 802.11a/b/g/n/ac, 2.4 GHz and 5 GHz

Bluetooth: Bluetooth 5.0, BLE, SBC, AAC, aptX, aptX HD, LDAC and HWA Audio

Location: GPS (L1 + L5 dual band) / AGPS / Glonass / BeiDou / Galileo (E1 + E5a dual band) / QZSS (L1 + L5 dual band)

Primary SIM card: 

5G NR TDD: N41 / N77 / N78 / N79
4G LTE TDD: B34 / B38 / B39 / B40 / B41
4G LTE FDD: B1 / B2 / B3 / B4 / B5 / B6 / B7 / B8 / B9 / B12 / B17 / B18 / B19 / B20 / B26 / B28 / B32
3G WCDMA: B1 / B2 / B4 / B5 / B6 / B8 / B19;
2G GSM: B2 / B3 / B5 / B8 (850 / 900 / 1800 / 1900 MHz)

Secondary SIM card:

4G LTE TDD: B34 / B38 / B39 / B40 / B41
4G LTE FDD: B1 / B2 / B3 / B4 / B5 / B6 / B7 / B8 / B9 / B12 / B17 / B18 / B19 / B20 / B26 / B28
3G WCDMA: B1 / B2 / B4 / B5 / B6 / B8 / B19
2G GSM: B2 / B3 / B5 / B8 (850 / 900 / 1800 / 1900 MHz)

Ports and Buttons
USB Type-C (3.1). No 3.5mm headphone jack. Fingerprint scanner embedded into the power button.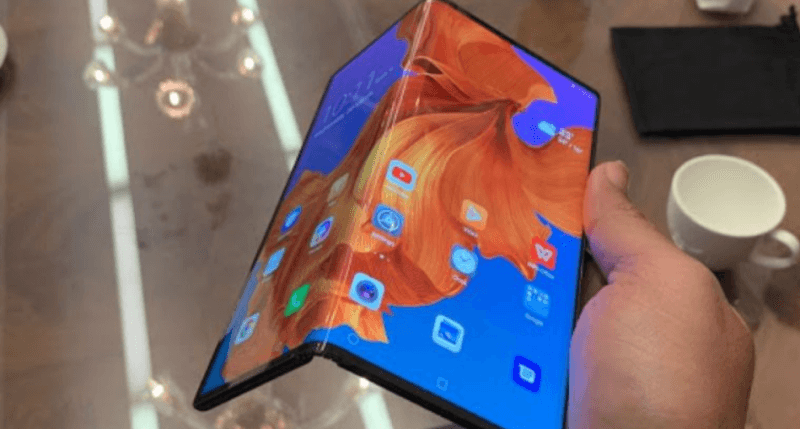 Huawei Mate X Delays Launch to avoid Samsung's Mistake
In the wake of Huawei's United States ban, it is easy to forget that the company was due to launch one of the first folding phones to hit the market. Huawei Foldable Mate X was set to go head-to-head with Samsung's Galaxy Fold. But after the company delayed the device due to problems with early review units. Huawei now says it wants to avoid the same mistakes.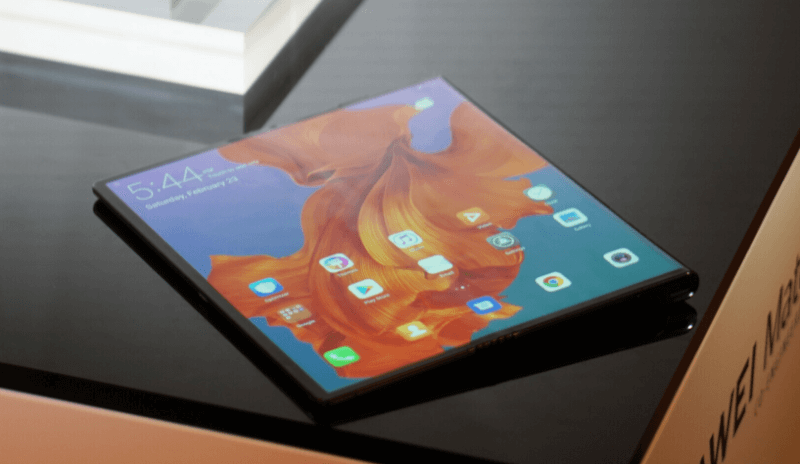 The Mate X was originally announced in February and was rumored to launch in June. A Huawei spokesperson told CNBC the launch will now take place in September. Huawei had not announced an official release date. The spokesperson also said that the company is doing extra testing to make sure apps work when the device is fully unfolded.
Will Huawei Mate X run Android?
Huawei claims that the export ban doesn't affect the Mate X since it was announced way before the ban. The US government also gave Huawei 90 days of retention time that began on May 20. It would end before the Mate X's September launch. For now, Huawei Mate X will run on Android and not Huawei's Hongmeng OS (or Ark OS). Mate X presumably received its Android rights from Google before the ban went into effect.
Read More: HUAWEI BAN: HUAWEI WORKING ON ITS NEW HONGMENG OS COULD BE KNOWN AS ARK OS GLOBALLY!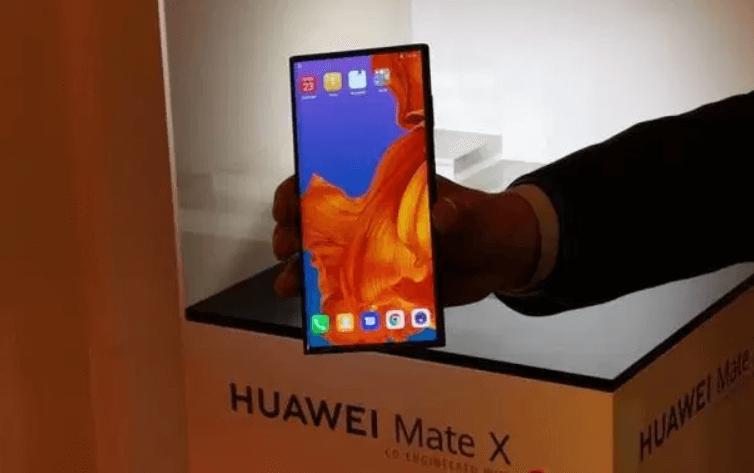 Huawei Mate X passes China's 3C Certification shows 65W Super Charging Speeds
Huawei Mate X has recently passed through the Chinese 3C certification. It is list under model number TAH-AN00. Above all, it is the company's second 5G phone to receive 3C Certification. The certification suggests that the device could be launching soon in China. As per the listing, the Huawei Mate X will come with an HW-200200CP1 charger that supports up to 65W charging. This is contradictory to the 55W SuperCharge fast technology revealed by the company at its launch.

Huawei already had a difficult road to prove it could make an innovative folding phone for the customers. Also, the US ban makes that all the more difficult to build trust. Most noteworthy, it is a good thing the company is taking some extra time to improve user experience and not trying to be first in the market to bring the foldable smartphone.
Read More: HUAWEI BAN IN INDIA- EFFECTS OF BEING BLACKLISTED!
What do you guys think about Huawei Mate X? It is definitely not going to be cheap. Which design do you like more Huawei Mate X or Samsung Galaxy fold? Let us know in the comment section below! Meanwhile, Stay tuned to TechBurner for more awesome content!