Windows 11 has a feature called Voice Control which allows users to have full hands-free control of their PC using voice commands. The modern Voice Access feature in Windows 11 differs from Microsoft's speech recognizer in that it allows you to control every part of the operating system, rather than the speech recognition tool that works with multiple items. Make sure you have a microphone to give commands to your PC. You can use Voice Access to open and switch between apps, browse the web, and read and compose mail. After Voice Access is activated, the top menu bar will display your voice prompts in real-time, where Siri or Google Assistant is currently displayed on your device. In addition, Voice Access does not require an internet connection because it processes all voice data locally on your device.
How to Enable Voice Access in Windows 11
Open the Settings app.
Click on the Accessibility tab on the left sidebar.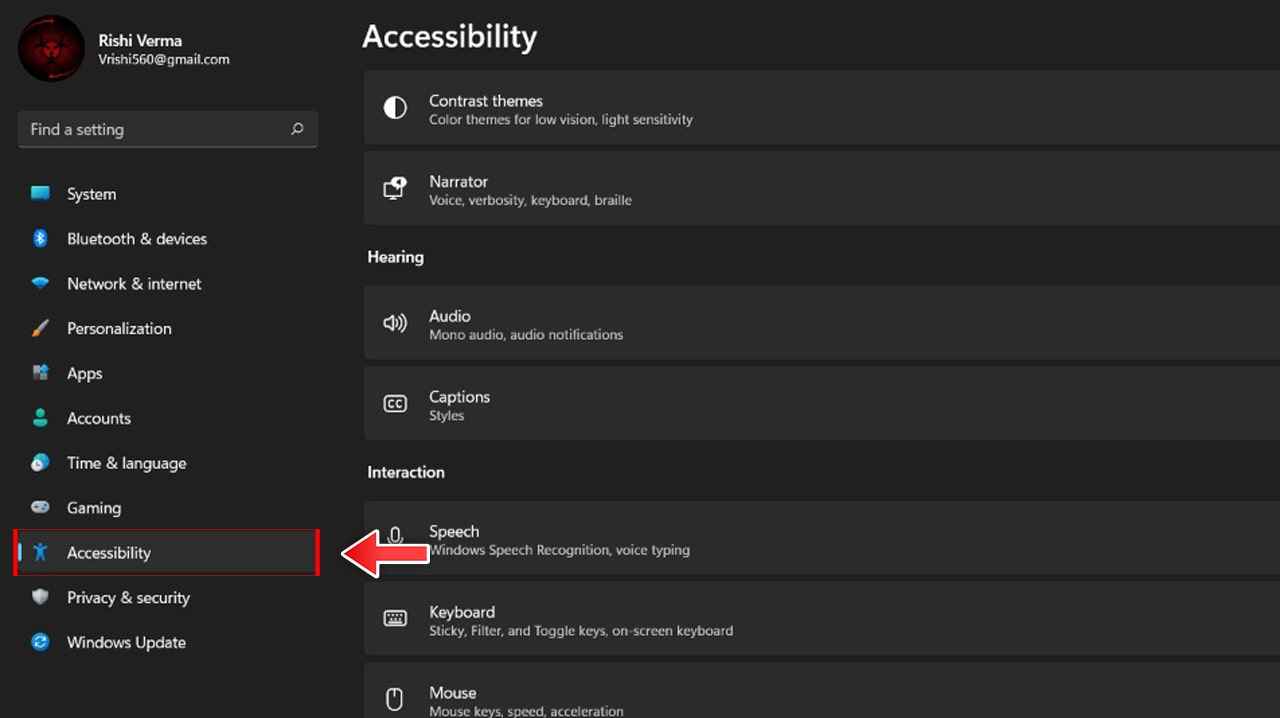 On the right side, scroll down and find the "Interaction" section, then click on the "Speech" box to continue.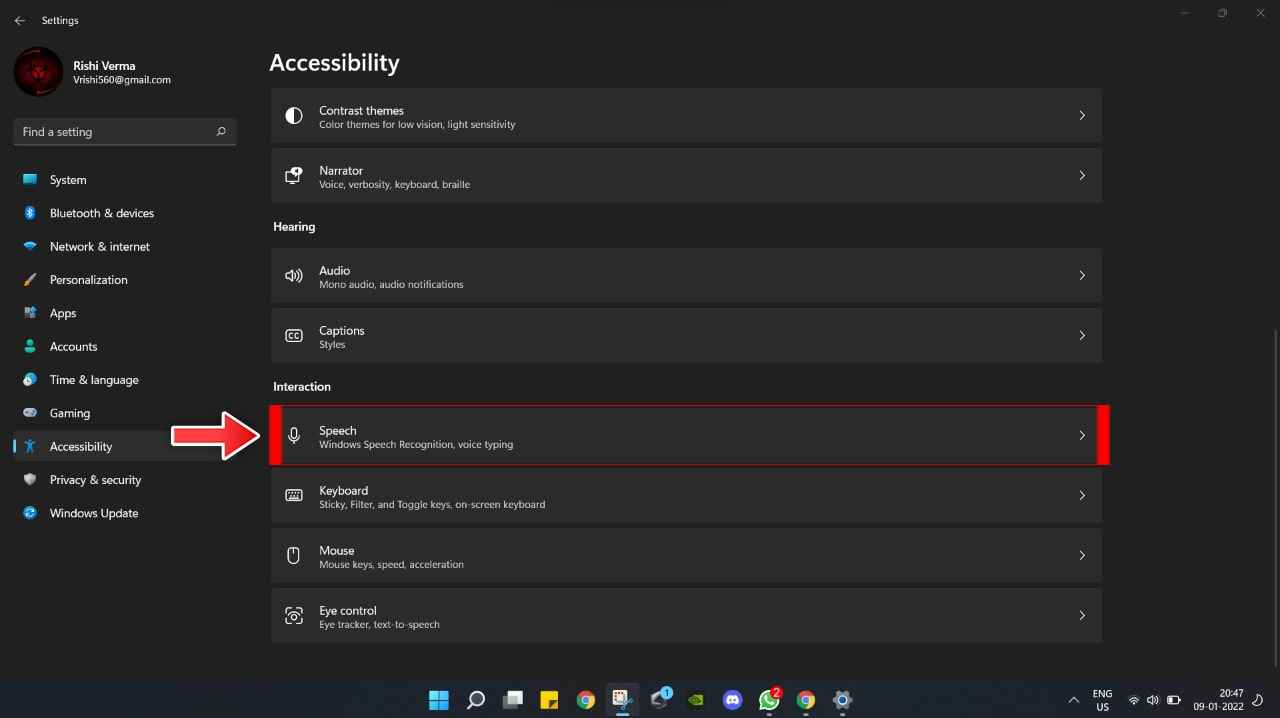 In the speech box, click on Voice Access and turn it on.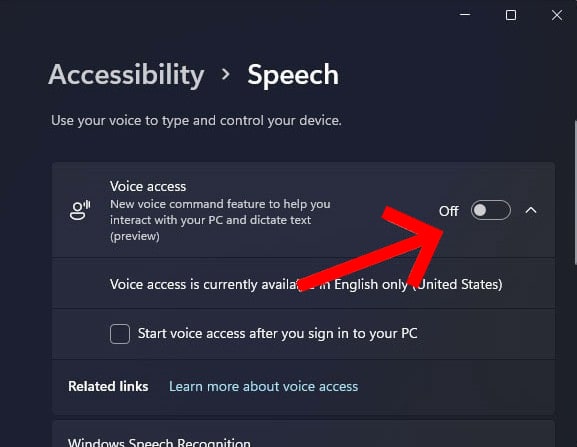 And also below Voice Access, check the box of Start voice access after logging into my computer 
(Note: If this is the first time you enable Voice Access in Windows 11, you will be prompted to download a speech recognition form to your device, make sure you stay connected to the Internet to complete setup)
After the setup is completed, Windows 11 will automatically display an interactive audio access guide to help you become familiar with this feature. From the manual, you must first decide which microphone you plan to use with Voice Access. (If you want to skip this tutorial, you can click Skip Tutorial on the second screen.)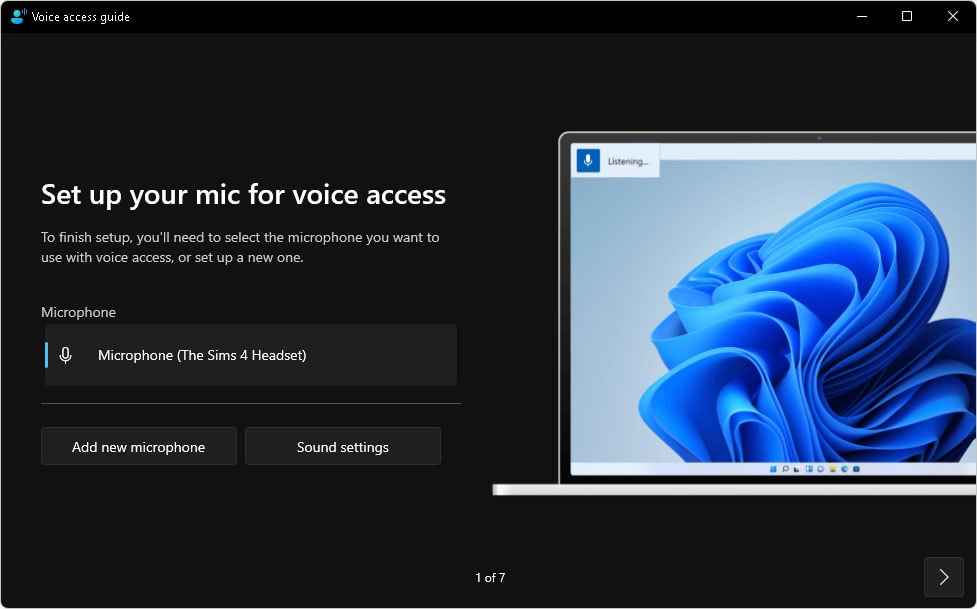 In the last window of this Voice Access Guide, you will see several Voice Access Commands. These commands will be very helpful in making this feature work efficiently.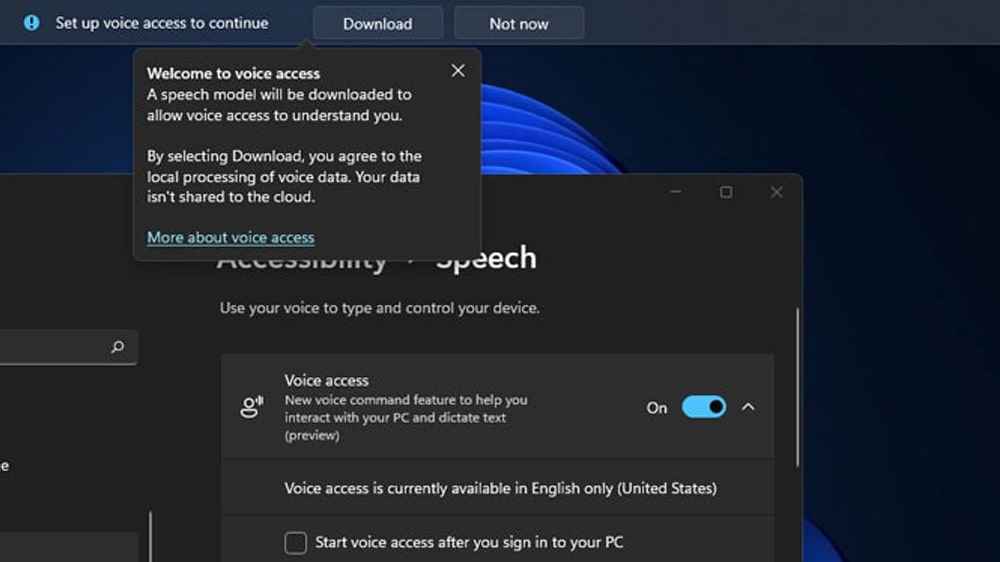 Voice access is enabled and ready to use.
How to Turn Off Voice Access using Voice Access Toolbar
Click the gear icon in the Voice Access toolbar at the top of the screen.
Select "Disable Voice Access" from the menu.
That's All For Today. Stay Tuned To TechBurner For More Stuff.