Emojis are not enough to express our expression and hence Apple has added Memoji feature that looks like you and also copies your facial expression. Swiftkey Keyboard added a similar feature in its beta app which lets you create 3D AR-powered Animojis which also mimic your facial expression. SwiftKey calls it SwiftKey Puppets. That's cool right! Read the article to know how to create Animojis in all Android phones. Download SwiftKey Beta from the given links.
SwiftKey Beta
SwiftKey Keyboard is a popular Keyabord app by Microsoft. However, most of the people now use Google's Gboard as their primary keyboard. Still, SwiftKey comes with some really cool features. Now, SwiftKey has added, "SwiftKey Puppets" which brings AR-powered emojis or Animojis in all Android Phones. This feature is still in the Beta version but you can use it flawlessly. Download SwiftKey Beta from the below link to enjoy SwiftKey Puppets.
Download SwiftKey Beta (Play Store)
SwiftKey Puppets
SwiftKey Puppets works very similarly to the Apple, Samsung and even Xiaomi's AR Emoji function. A virtual character mimics your facial expression and movements. It uses Microsoft's 3D face-tracking technology and a deep neural network to identify your expressions. There is a total of 5 characters available including a Dinosaur, Cat, Dog, Panda and Owl. Also, you can record videos up to 30 seconds and share it on social media.
How To Create Animojis In All Android Phones
The app does not require any 3D mechanism to scan your face and hence you can use this AR Powered Animojis in almost all Android Phones. You will get a better result in new phones also it requires Android 7.0 and up.
Download the SwiftKey Beta app from the Play Store.
Enable the keyboard and open it.
Click on the Puppets icon from the top bar.
That's it. Now select your favourite character from the five.
Make sure you are in good lighting condition.
Press the Red button to record the video.
Share with your friends and have fun!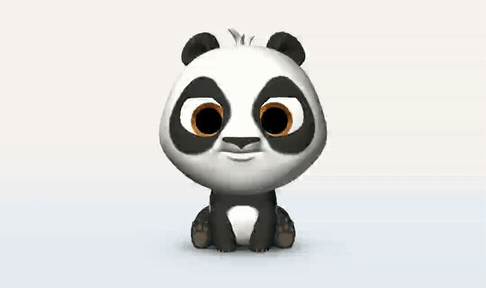 You can not customise the character according to your preference that's something missing in the SwiftKey Puppets. There is no confirmation about it. We hope that SwiftKey will add more characters and bring this feature in the stable SwiftKey Keyboard as well.