The world's most popular OTT platform, Netflix, has recently stepped into the mobile gaming market by launching five games for Android. All the games, namely- Stranger Things: 1984, Stranger Things 3: The Game, Shooting Hoops, Teeter Up, and Card Blast, are live now via Google's Play Store under Netflix's name. As of now they are only available on Android devices and will soon make a debut on Apple's App Store for iPhone and iPad. New Netflix mobile games can also be seen in the coming days. Netflix mobile games are free to download and play, provided you have a Netflix subscription; even if it's the cheapest mobile-only plan. They even work offline and need an active internet connection only at the initial sign-up stage. To know all about it, let us look at how to play Netflix mobile games on Android. 
How To Play Netflix Mobile Games: Steps 
Download Netflix On Your Mobile/Tablet 
As mentioned earlier, you need an active Netflix subscription plan to play the new Netflix mobile games. So, first and foremost log in to Netflix using your credentials if you already have their subscription or choose from their wide range of plans as per your requirement. Make sure that the app is running the latest version and if need be, update it from the Play Store.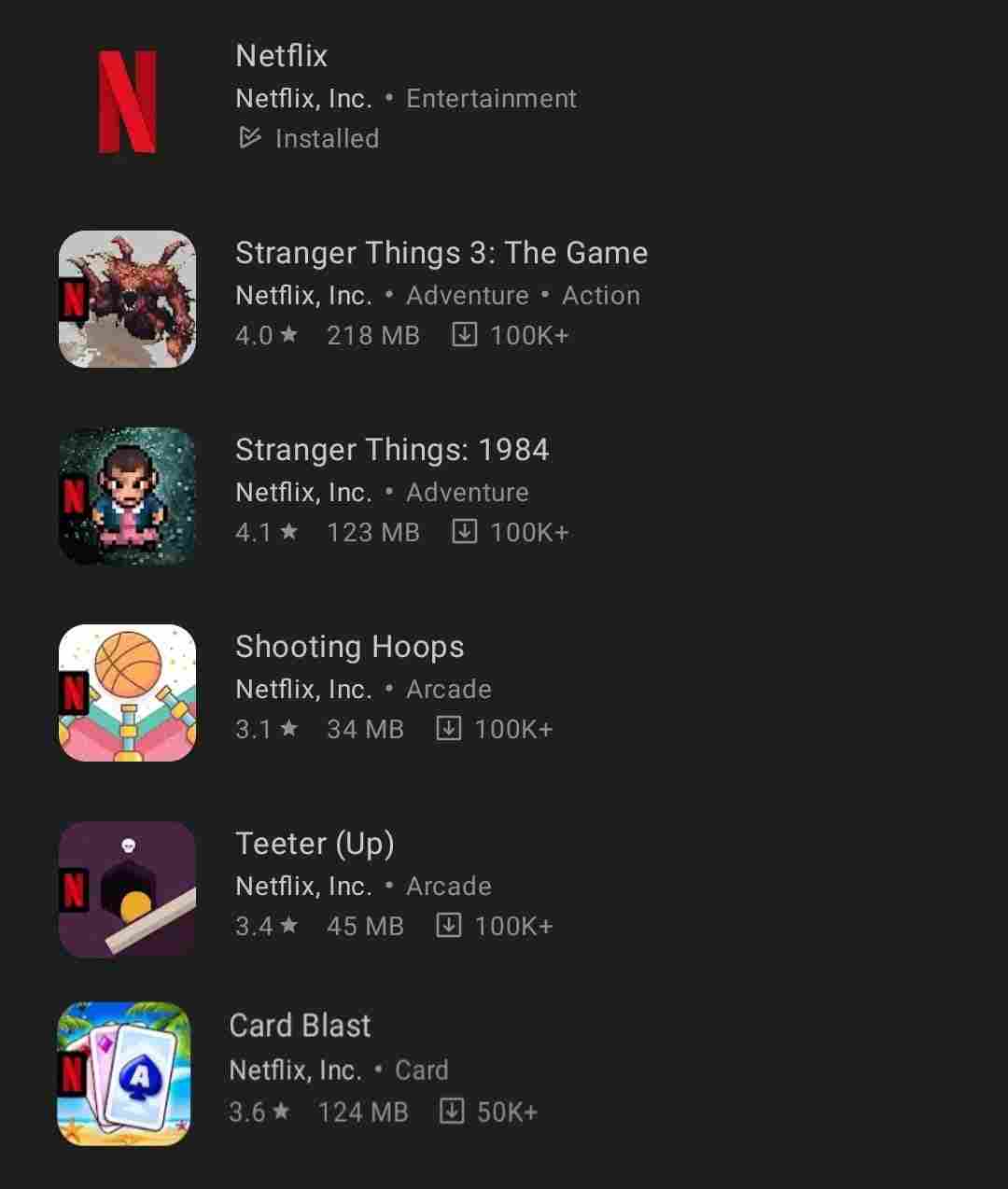 Read More | How to Play PUBG New State on a Low-End PC: Step By Step Guide
Locate The Games Row/Games Tab 
In the Netflix app, look for a Games row or a Games tab which should be visible right on the home screen. From the drop-down menu, select whichever game you wish to play and it will redirect you to the Play Store and download the game from there. 
Read More | Top 5 Free Fire Rank Push Tips To Reach Heroic Tier
In case the Games tab or Games row is not visible on your Android device in the Netflix app, you can directly go to Google Play Store and after searching for Netflix mobile games, download it straight from there. 
Sign In Using Your Netflix Account 
Once installed, tap on the Netflix mobile game you wish to play. You will be prompted to log in using your Netflix account that has an active subscription. You can choose which profile to play the game from and the game progress will be saved accordingly for each profile. This is the time where you will need an internet connection as well. Once this one-time login process is complete, you can play the game offline without any internet connection. 
Read More | Best Graphics Settings for PUBG New State on Low-end Android Phone!
What Happens If My Netflix Subscription Ends? 
If your Netflix subscription plan ends, you will not be able to play the Netflix mobile games anymore. Only after you renew your subscription, will access to games be granted. However, your progress will be saved for each different Netflix profile separately and you can pick up where you left anytime upon renewing the subscription plan. 
That was it for this article. If you found it helpful, consider checking out our website for more!