Huawei is the only Mobile Company in the World which is into many other R&D Facilities and Innovates Technology in most of the Devices out there. However, Huawei used to Run Android on their Mobiles. But, recently the US Government have said to Huawei that they are Violating the US Law Policy by Spying on them. As a result, Google and some other Companies like Intel, Qualcomm, etc. have refused to work with Huawei. However, the US Govt. has given Huawei 90-days Time Period to Solve all the issues. Till then, they won't be able to use any Services or can't provide further Updates. So, being a Tech Giant, Huawei was working on their OS which is used in China instead of Android. They are Planning to bring this OS to all over the World even if the matter with the US comes to an End. Which means, Future Huawei Phones will have a Different Operating System which is called Huawei's HongMeng OS. According to Reports, HongMeng OS is 60% Faster than the Android OS.
What is HongMeng OS?
Huawei's HongMeng OS is an Android alternative OS which also supports all the Android Apps. Huawei was Developing the OS Since 2012 and Rolled Out this to the Phones in China. However, Huawei used Android OS outside China, but after the incident, Huawei is all set to Roll Out this OS to all over the World. Although the HongMeng OS Supports Android Apps, it is Unknown if this OS is made on AOSP ( Android OpenSource Project ) or any other Platforms.
HongMeng OS Features
Although this OS is not Android, it still has Android-like Features –
Android App Compatibility
Cool UI
Own App Store
Supports Laptops and Home Appliances
Dark Mode Supported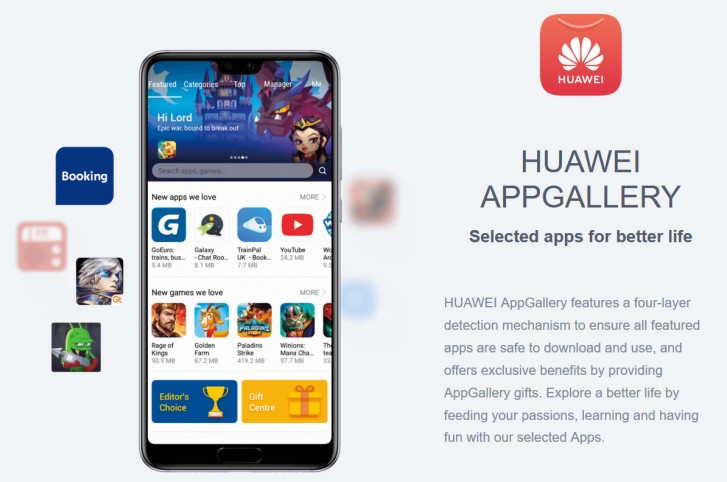 HongMeng OS Release Date in India
Recently, a Report has Appeared which is saying that Huawei has Filed Trademark and Patent Request to the Higher Authorities from some of the Countries. Which means, as soon as the Patent and Trademark will be Accepted, Huawei will Start Rolling Out the HongMeng OS in those Countries. However, there are rumors that Huawei has Files those Trademarks many days ago, so the Users may see the New OS very soon.
Also, Read – Honor 20 Series in India: Honor 20 Buyback Guarantee EXPLAINED; Honor 20 Launch Date In India, Honor 20 Price
Check Out the Trademark Request Below…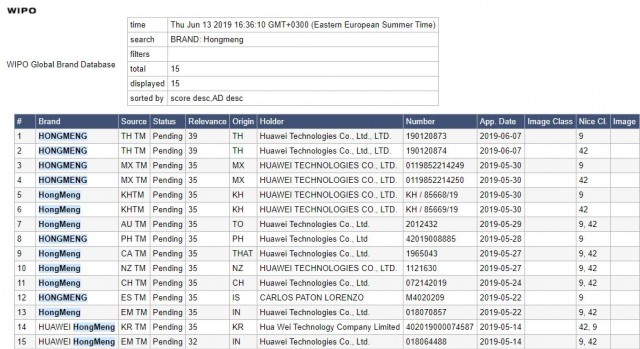 HongMeng OS Availability
HongMeng OS will be Available in these Countries –
Australia, Canada, Cambodia, the European Union, Indonesia, India, Mexico, Spain, Switzerland, and Thailand
However, in April 2019, HongMeng OS was Approved by the Chinese Government, so Huawei is using their OS in Tablets and Laptops too.
That's All for Today People. Allow the Notifications to Stay Updated About all the Issues Related to Huawei.
[ Source ]