Xiaomi has announced MIUI 11 the next custom skin of MI devices. MIUI 11 was launched at the event of Mi Mix Alpha. Xiaomi has scheduled the MIUI 11 update download date. So, the new custom skin gives new Minimalist design to the device. Many new features are coming to with the MIUI 11. So, read the full article to know about the MIUI 11 release date in India, MIUI 11 Features and how to start MIUI 11 download:
MIUI 11 Features: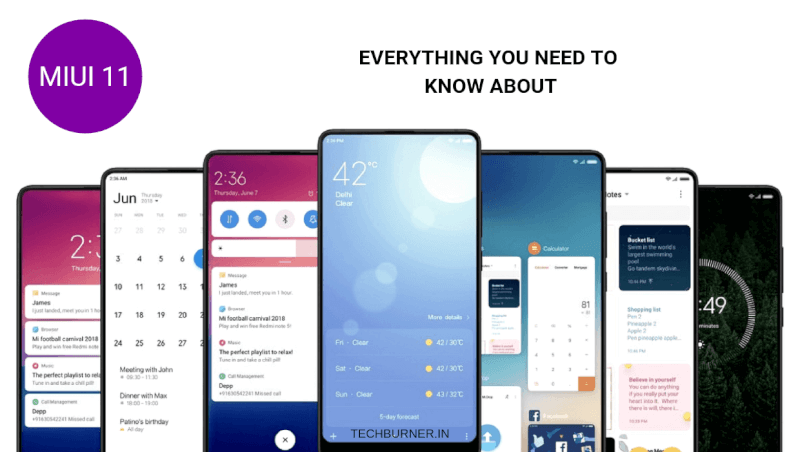 There are many new changes that are coming with the new MIUI 11. Some features include changes in the design, fonts, shape, icons and much more. So, here are the details about the features:
Design:
The new MIUI 11 will be focused on the design, modern UI, font and shape. Xiaomi has also said that they are removing the previous design to make UI more minimalist for great user experience. So, this time UI will look pretty to our eyes as well as System-wide-dark mode will be available to change the theme of all apps by which user will get more battery life and it will be helpful to our eyes. For the new design, they are adding a new "Milan Pro" which will come along with the MIUI 11. A new always-on display is also being added in the MIUI 11 much similar to Moto Display. You will see a clock, notification or slogan which will motivate you in the display. Therefore, you can also customise it according to your need.
Dynamic Sound System:
Now, in MIUI 11 we will see a new notification, message and ringtone which will be mix with nature like fire, water, pleasant voice of birds and much more. The notification will be change according to day and night. So, when it is day then you will get notification tone of the birds and when it is night then you will get tones of crickets and other insects. They might also update the old sound by equalizing it because sometimes equalizing a sound might be pleasant to the ear.
Camera:
Xiaomi is testing a new recording quality in the Camera App. The new recording quality will be of [email protected] As all the other chipsets support [email protected] recording quality. So, Xiaomi might be checking it on the existing chipset or on the new chipset that has not yet revealed. If they are checking it on the existing SoC then the new custom skin will bring new recording quality which will be much better than the [email protected]
File Transfer:
A new and updated file transfer is coming to Mi devices. Recently, Xiaomi has partnered with Oppo and Vivo to make sharing as fast as they can. So, the new file transfer protocol offers 82mb/s which is amazing. You can share documents, pictures, movies, and much more big files through it. But, you can send it to the devices which are by Oppo, Vivo and Xiaomi. You will also able to send the files with the same speed to Mi Laptops.
Mi Work & Go:
Xiaomi Mi Work is a new feature that is added in MIUI 11 through it you can manage your all work related document with hassle-free. It involves 1 tap projection, thumbnail preview for documents, wireless printing, instant sharing and much more.
So, Xiaomi Mi-Go is related to an assistant which will show you for upcoming flight details, meeting details and other important information. All the details will be shown on the lock screen. Xiaomi has claimed that Mi-Go will give you 24hr of standby when your battery life is 5%. So, by this, we can expect that it is a type of new mode which is coming to the Xiaomi Devices.
Other Features: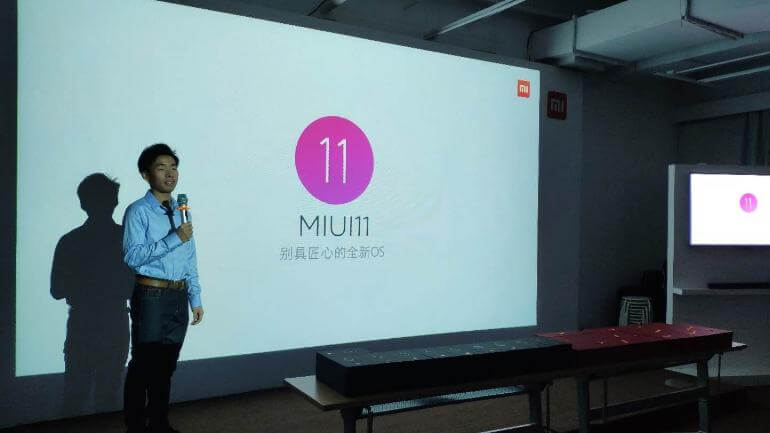 Some extra features are also going to be added in the MIUI 11:
Ads Switch: There is some news that Ads switch feature is coming to MIUI 11 for all supported smartphone. Now, only user interested ads will be shown and it will be observed by the activity of the User.
Kids Space: You can create a personalised home screen and apps that will be only used by your kids.
Screen Time: A new feature to control mobile usage of the user is coming. You can put it into the phone of your kids by which they will use it only for a specific period of time.
Family Guard: Now, you can control connected devices of your friend & family.
Earthquake Warning: By it, you will be informed when there is an earthquake.
Emergency SOS: By rapidly pressing the power button 5 time you will inform your emergency contact if any accident happened to you.
Quick Replies: Now, you can quickly reply to your messages when you are using other apps.
Game Turbo: Switch to Game Turbo to experience another level of gaming.
MIUI 11 Eligible Devices: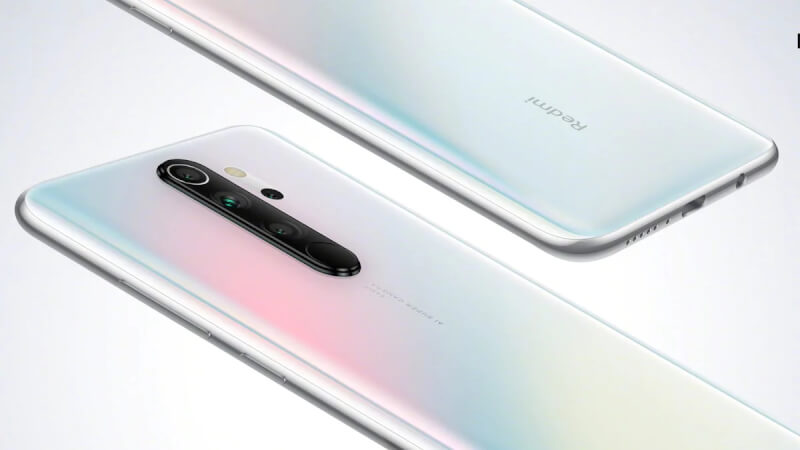 Therefore, the MIUI 11 will roll-out in phases. There will be three phases in which Mi devices will get MIUI 11. So, check the list of devices getting MIUI 11:
First Phase:
The device that will get MIUI 11 in the mid-October is Mi Mix 2S, Mi Mix 3, Mi Max 3, Mi 8, Mi 8 Youth, Mi 8 Explorer Edition, Mi 8 In-display Fingerprint Edition, Mi 8 SE, Mi 9, Mi 9 Explorer, Mi 9 SE, Redmi 7, Redmi Note 7, Redmi Note 7 Pro, Redmi K20, Redmi K20 Pro and Redmi K20 Pro Premium Edition.
Second Phase:
The device that will get MIUI 11 in late October is Redmi S2, Redmi 6, Redmi 6A, Redmi 6 Pro, Redmi Note 5, Redmi 7A, Mi 6X, Mi 6, Mi Mix 2, Mi Note 3, Mi CC 9, Mi CC 9 Meitu Custom Edition, Mi 9 Pro 5G, Mi CC 9E.
Third Phase:
The devices that will get MIUI 11 in early November is Mi Note 2, Mi Play, Mi Max 2, Mi Mix, Mi 5s, Mi 5s Plus, Mi 5X, Mi 5C, Redmi 5 Plus, Redmi 5, Redmi 5A, Redmi Note 5A, Redmi 4X, Redmi Note 8, Redmi Note 8 Pro.
MIUI 11 Release Date in India:
The Open beta tester for China is scheduled for 27th September. But, the company has not revealed anything about the Global ROM. However, the MIUI 11 is based on the Android 10. We are expecting that we will get the MIUI 11 update for some devices will be roll-out before December.
Download ReWalls: TechBurner Wallpaper App For Awesome Wallpapers.
That's All For Today. Stay Tuned To TechBurner For More Stuff.
[Source]