Samsung is one of the most famous smartphone brands in the world. Every year they launch almost 50 new products all around the world with great specifications and features. Samsung has recently brought out a news page about Samsung OneUI 4 Beta update. Today in this article, we are going to tell you about the OneUI 4 Beta update features and release date in India. Although they have not revealed all the upcoming features that we will see in the new OneUI update, but the major ones are present there. Soon we will be able to see the OneUI 4 based on Android 12 with many great features. In this article, we are also going to tell you about the devices that will receive OneUI 4 update, so you don't have to worry about anything. So, without any further ado, let's get to the article.
Best OneUI 4 Features 
OneUI 4 beta has finally started in the US for Galaxy S21, Galaxy S21+, and Galaxy S21 Ultra devices. Soon this will be available to users in China, India, Germany, Poland, South Korea, and the UK in the coming days. We have created a list of all the features based on the recent leaks. However, there is no official statement given by the company regarding the upcoming features and device list. But you don't have to worry we will tell you the moment we get any update regarding OneUI 4. Now, let's have a look at the best OneUI 4 Features that we will be seeing in the Samsung devices later on.
Lock Screen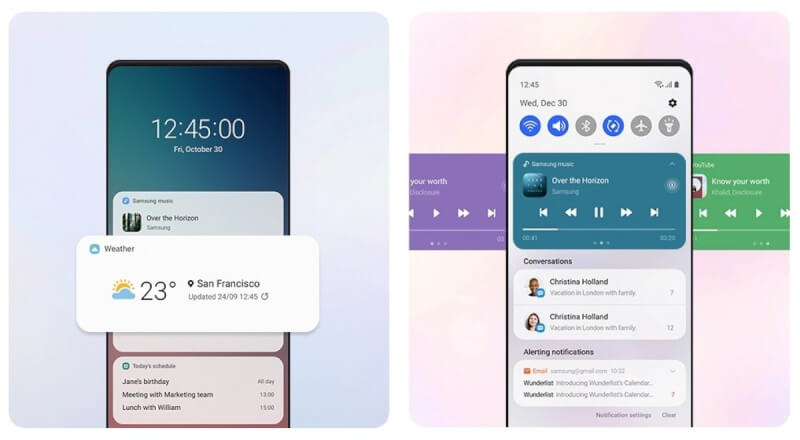 Now you will be able to change the audio output from the device directly from the lock screen. You will get customized controls depending on the music app you are using. You will also be able to add the Calendar Widget directly on the lock screen. A new voice recorder widget will be added to the lock screen so you will be able to record voice memos without unlocking the device.
Photo and Video Editor
You will now be able to revert your videos back to the original version at any time. A new light balance option has been added to the editor that lets you edit the tone of the image more easily. You will be able to cut out the face from one video and paste it on a different one. This will be quite handy for content creators.
Multitasking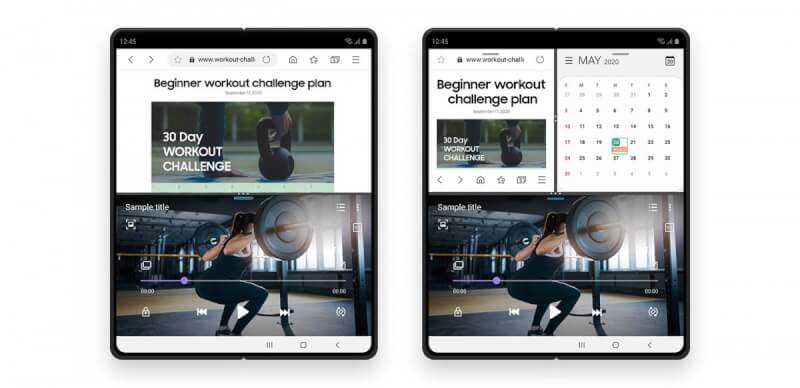 Now you can easily resize picture-in-picture (PiP) window with only pinch zoom. Blurring while using the edge panel has been removed so you will be able to see more at once while using the apps.
Messages
Now you will be able to search the content like Photos, Videos, and web links in the search results in the messaging app just like you do in WhatsApp. This is an interesting as well as a handy feature that will help us find our important images, documents, etc.
Privacy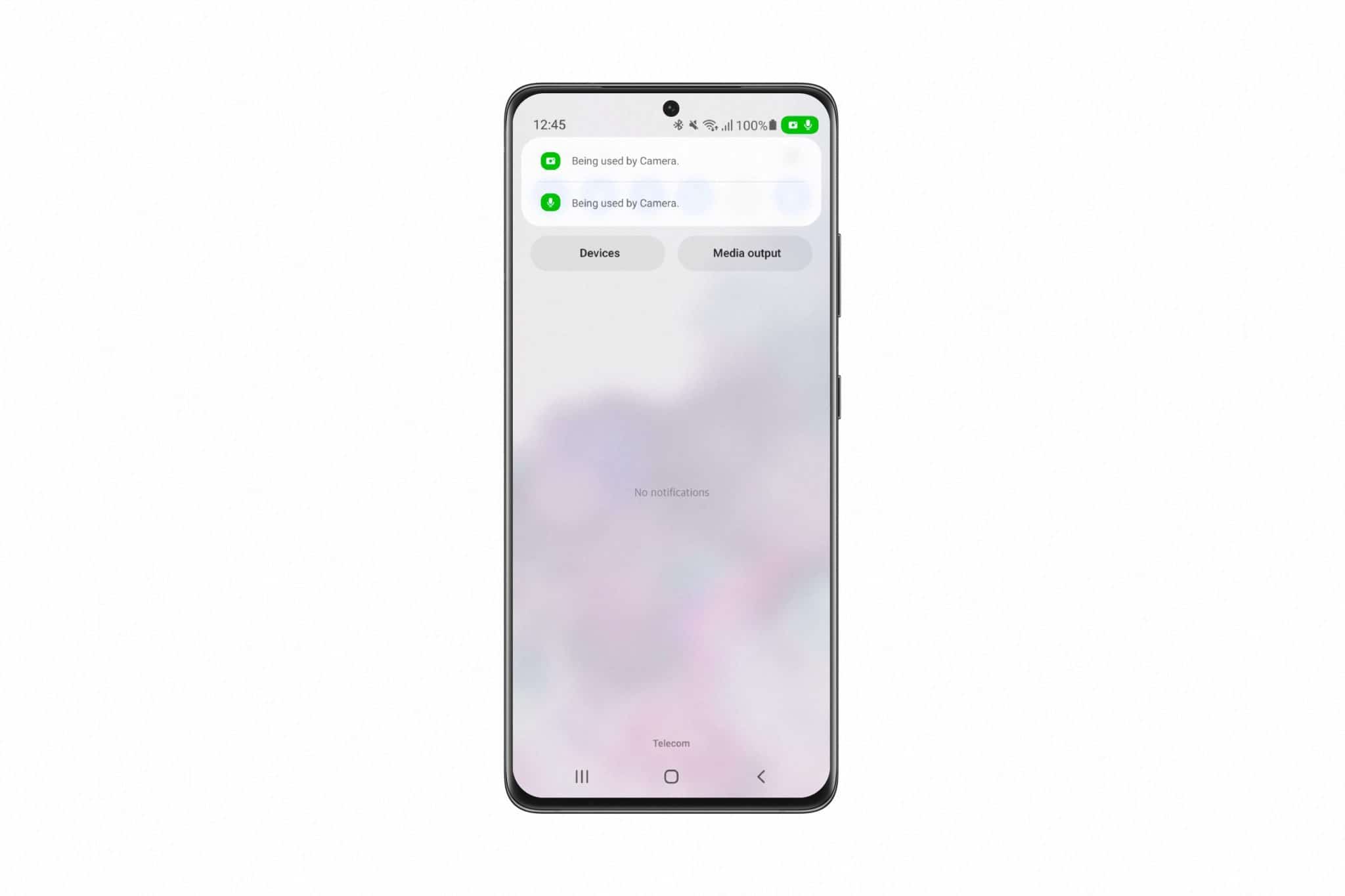 You will now be able to see if any app is using your device's camera, microphone without your consent through a green dot in the upper right corner. You will be easily able to see which apps have access to the sensitive permissions such as location, camera, or microphone in permission usage history. Now you will be notified of any app that uses your copied content without your permission like passwords or credit card details.
OneUI 4 Release Date in India
There are many leaks available in the market that tell us about the release date of OneUI 4 in India. But there is no official statement given by Samsung regarding the official release of OneUI 4. Well, You don't have to worry as we will get you updated the moment we get any news regarding the OneUI 4 release date in India. The moment we get the device list that will be receiving OneUI 4 we will get you guys updated. However, if you want to download the OneUI 4 Beta Update, you can do that easily on your smartphone's Software and Updates section. However, the update is only released for limited devices.
That's All For Today. Stay Tuned To TechBurner For More Stuff.