The latest major Android update is here and we are super excited. It brings tons of visual updates, subtle design changes, and nifty little features. Soon after OnePlus announced OxygenOS 12 beta with Android 12, Samsung joined the race with its One UI 4.0 Beta program on Galaxy S21 series. For those who want early access to the latest Android 12 update on their flagship Samsung S21, S21 +, and S21 ultra, with One UI 4.0, you will get to know this after reading this article. So, in this article, we will tell you How To Download OneUI 4.0 Beta on Samsung Galaxy S21. So, let's get started.
How To Download OneUI 4.0 Beta on Samsung Galaxy S21: Steps
Simply locate the Samsung Members App on your smartphone and open it. You'll find the banner for trying One UI 4.0 beta either on top or in the Notices section. Just tap on it and select Enroll. Voilà, it's done! 
Just wait for a couple of minutes and you will receive the update notification. In case it doesn't appear, you can do it manually as follows-
Settings App → Software Update → Download and Install
Unlike OxygenOS 12 (read ColorOS), Samsung's One UI 4.0 adapts Google's Material You design and many more cool new features. Since OxygenOS is becoming more and more like ColorOS, Samsung's One UI may be one of the best Android skins out there after the stock Android experience. So, this was for How To Download OneUI 4.0 Beta on Samsung Galaxy S21. Now, check the features. 
Must Read | How To Disable Website Tracking and Save Yourself From Online Tracking!
Samsung One UI 4.0 With Android 12: Best Features 
Google's Material You 
We just mentioned how Samsung decided to go with Google's Material You design and we love it. You can pick system colors based on your phone's wallpaper. Although it doesn't work as well as it does on Pixel phones, it's as close as you can get. It's not all bad; for example, Samsung's One UI 4.0 doesn't push the gigantic brightness slider that we can see on Google Pixel's Android 12 update. 
Privacy 
Android 12 is taking privacy seriously and so is Samsung. We have already seen their Knox security in many smartphones and with One UI 4.0 on top of Android 12, they are taking things to the next step. 
Much like iOS 15, a

green dot

will appear on the top right corner of your smartphone whenever any app uses your microphone or camera. There is also a toggle in the quick panel where you can block camera and mic access temporarily for all apps.

Under a new feature called

Permission Usage History

, you can view all apps that are using sensitive information such as camera, microphone, location and so on. 

For apps that demand your exact location for no particular reason, you can allow them access only to an

approximate location/area

of where you are. You do not have to give them your exact pinpoint location. 

Whenever you copy sensitive information to your clipboards such as password, OTP, or credit card number, you can choose to be notified whenever any app is accessing your copied content from the clipboard to their own app.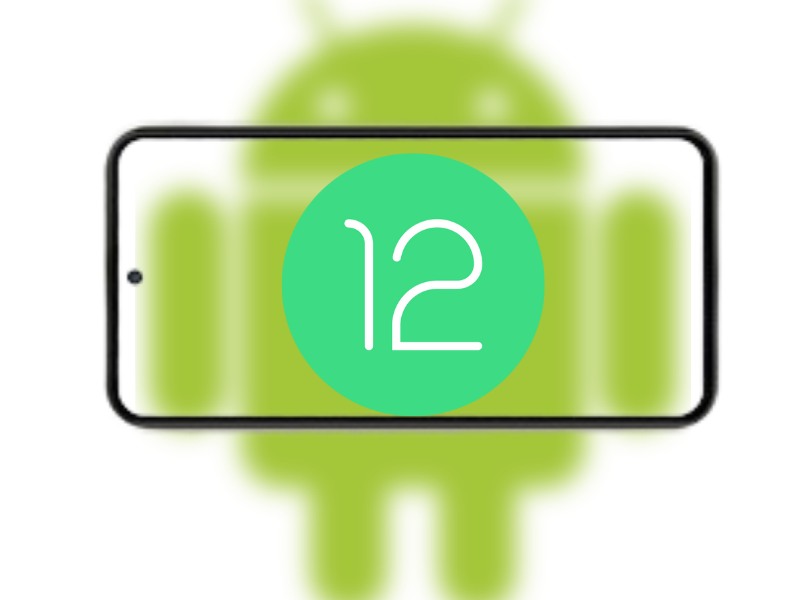 Home Screen & Lock Screen 
Home screen widgets have a fresh new look which is not just

aesthetically pleasing

but also provides more useful information in the same space. The new dual clock widget for instance shows different background colors for each city depending on what time of day it is. 

You may also choose to receive

personalized widget recommendations

so you can get the most out of your Samsung One UI 4.0 smartphone. 
More than the Home Screen, the Lock Screen has some sweet upgrades that improve the experience of using your Samsung device without even unlocking it. 
Different music streaming apps such as Spotify, Amazon Music, or YouTube Music will have different

custom layouts

on the lock screen. You can

seamlessly switch

between different audio outputs such as headphones, speakers, and so on. 

How many of you use a voice recorder, a notes app, or just WhatsApp voice messages for recording audio? With Android 12 onboard One UI 4.0, you can do this right from the lock screen without even unlocking your device. 
A subpart of the lock screen, the Always On Display too has some updates. 
You can now set your AOD to turn on only when you get a notification instead of having it on all the time. That will definitely save some battery. Secondly, more new animated stickers will be available for the best Android 12 customization experience.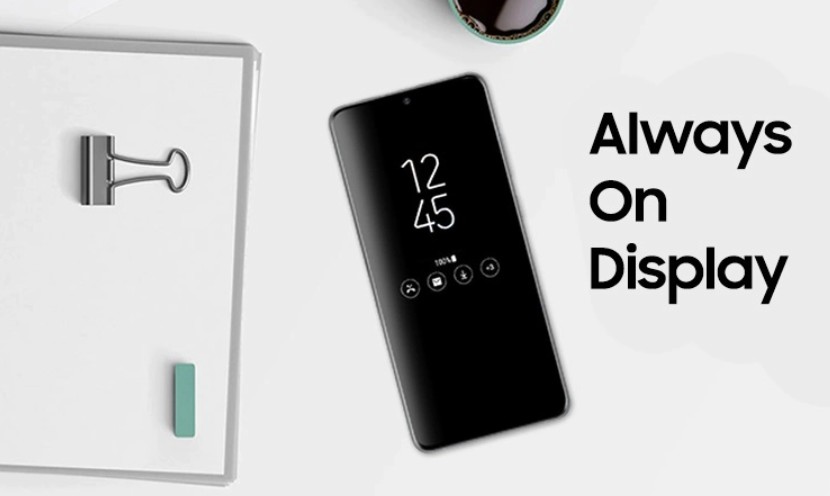 Quick Panel Settings 
Samsung's notification panel has been doing a really good job at sorting out notifications. They have improved the accessibility features further so now you can customize the color for each app's notifications and determine things at a glance. 
Must Read | How To Properly Charge Your Smartphone: You Should Check Now
Camera & Gallery App
The overall camera layout and user-friendliness have been improved in One UI 4.0 beta with Android 12. For example, you can start recording as soon as you tap the record button without waiting for it to start when you release it. In the photo mode, you can finally touch and hold the shutter button to start recording instantly instead of having to switch to video mode. 
In the new Android 12 gallery on Samsung phones, you can revert to the original picture anytime even after all edits and saving it. Samsung also allowed users to go one step further by giving them edit access to the date, time, and location of any picture/video. Don't know what we'll use it for, but how cool is that? 
Must Read | How to Upgrade to Windows 11 in India: Stable Version
Other Small Improvements In Samsung One UI 4.0 
Overall, there are a lot of small improvements here and there in Samsung One UI 4.0 that comes with Android 12. 
For example, in My Files, search results will show up even if you have made a typo. In Messages, photos, videos, and links will also appear in search results. 

The

calendar widget

has improved considerably and allows sharing with other Samsung Galaxy users too. Digital Wellbeing brings a new driving monitor which lets you focus on the road while driving. 

The main screen of

Device Care

shows all necessary information at a glance such as overall device status, battery, and security issues in the form of attractive visuals. 

With large screen sizes especially on the Samsung fold and flip phones, you can

multitask with ease-pin

 apps, easily resize picture-in-picture mode, and zoom in wherever necessary. 

In the in-built

Photo Editor

, you can cut out objects from a picture such as a face, pets, and other things to easily paste them into another one.  
We hope you're as excited for Android 12 as we are! That's it for this article, stay tuned to TechBurner for more.