Recently, the MeitY issued a list of 59 applications, which includes several popular Chinese apps & games. While everyone was busy either mourning or trolling the TikTok ban, distraught mobile gamers set off to look for PUBG Mobile on the list. Luckily, it turned out that PUBG is still safe. However, this decision of the Indian government seems a bit confusing to many consumers. Also, People were asking, is PUBG banned in India? Since the list of banned Chinese apps does not include PUBG, an apparent confusion is raised about why PUBG is not banned in India. Therefore, in this article, we will discuss the rumoured PUBG ban in India and try to clarify all the doubts and reasons for not issuing a ban on PUBG. So, let's head into this article to know Why is PUBG Not Banned?
Is PUBG Banned in India?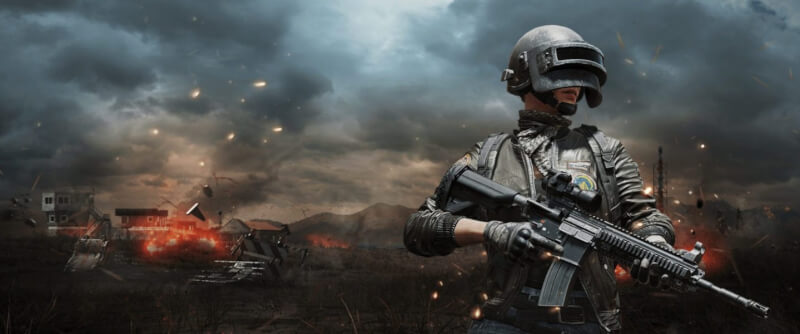 So, people asking and worrying about 'Is PUBG banned in India?' we have a clear answer – NO. PUBG is not banned in India (as of now), raising all sorts of different questions in our minds. It is a piece of good news for all the gamers out there, but still, some people want to know why PUBG is not banned in India. Now, for those who want to know, we will discuss some factors that may be the possible reasons behind not banning PUBG in India.
Must Read | Instagram Reels Update: Best TikTok Alternative?
The Government of India has banned 59 Apps because of privacy and security concerns. Therefore, we are coming with all the factors discussed in this article which are based on theories and expert analysis that Why PUBG not banned in India.
Why PUBG is Not Banned in India (Possible Reasons)
Recently, the Ministry of Electronics and Information Technology (MeitY) issued a ban against 59 Chinese apps. Interestingly, PUBG was not seen in the list. Currently, all the 59 apps are out of service in India as well as being removed from the Play Store. This move created significant confusion as to how PUBG managed to remain safe. Below, we have mentioned the reasons behind the narrowly avoided PUBG ban in India.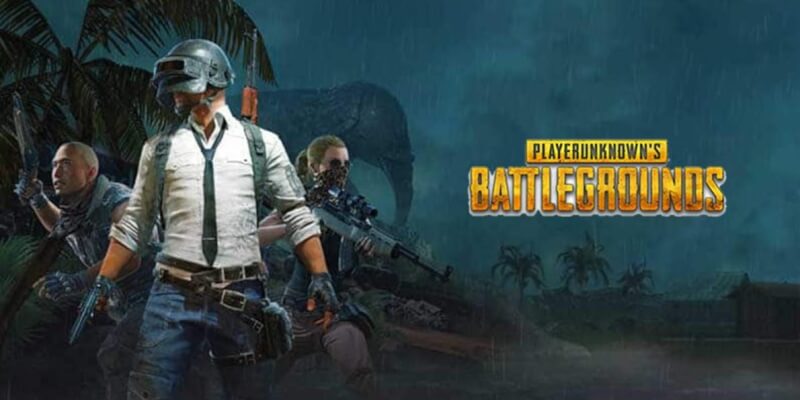 Mixed Ownership
In the beginning, China didn't have PUBG. Enthusiasts in China had to play PUBG using cheap VPNs & other shoddy tricks. To enter the Chinese market officially, PUBG Corporation (a subsidiary of Bluehole) had to make a deal with Tencent, seeking permission to release the Windows version (developed by PUBG Corporation) of the game in China. Shortly after, Tencent acquired a 1.5% equity stake worth Rs 440 crores (approx.) in the Bluehole company. Notably, Bluehole owns the PUBG corporation. Moreover, Tencent announced that it plans to increase investment by about Rs 3147 crores. All of this will allow Tencent to acquire a total of 11.5% stake.
So, the game is not owned by Tencent only as some other companies have involvement in developing and investing in the game.
Limitations and Relations with China
Back in 2018, Tencent introduced multiple variants of PUBG Mobile made by separate divisions. Earlier, when PUBG had to enter China, it partnered up with Tencent. The Windows version of PUBG launched in cooperation with Tencent. This cooperation between PUBG with Tencent meant that Tencent would also publish the Mobile version of the game in countries like India and China.
However, Tencent had to develop a game called "Game of Peace" as a PUBG clone. It claimed that this new game was different from PUBG as it ensured the promotion of "traditional values" in China. It was most likely a ploy to get approval from the Chinese government. According to the Chinese government, the original PUBG Mobile was a very violent and inappropriate game. Moreover, the authoritarian state claimed that the game would distract young people from education and work.
Must Read | Best Chinese Apps Alternatives
Privacy and Security
The user's privacy and security are always a big concern. The main reason behind the ban on 59 apps is their general disregard for user safety. It is common for Chinese apps to harbour all sorts of security flaws and vulnerabilities that risk our data.
PUBG, however, claims to value the users' privacy and says that it does not misuse data. PUBG was always against hackers and cheaters. It uses the BattlEye software and has formed an entire Anti-Cheat Unit on its platform. This system automatically eliminates users found indulging in unfair means and violating rules. PUBG claims to be transparent in terms of privacy and security of users' data.
Why PUBG is Not Banned in India – Final Verdict
Therefore, the main concerns that led to the banning of the 59 apps were related to the security flaws present in them. So, one rationale of the government behind not banning PUBG may be that it passed the parameters employed this time. So, to conclude, we can say that PUBG is good enough in terms of security and privacy. And, it is currently safe to play. Yet, no guarantee for the future. No one knows how strict the government can be in the future. In conclusion, we hope that you got some idea about why is PUBG not banned this time.
That's All For Today. Stay Tuned To TechBurner For More Stuff.