In the past couple of weeks, PUBG introduces Royale Pass 7 with new offers. Now, its the time for an update. So, PUBG Mobile 0.13.0 beta is being tested. Many beta users are unboxing new features of the upcoming PUBG Mobile update. The new update contains new Zombies, new modes, weapons, vehicles and much more. There is a surprise because PUBG has teamed up with the new film Godzilla: The King of the monsters it means that they are adding some elements from the movie. So, Read the full article to know all things about PUBG 0.13 update and what new features PUBG update 0.13 is bringing to you and some interesting facts about PUBG Mobile new update:
About PUBG Mobile 0.13.0 Update: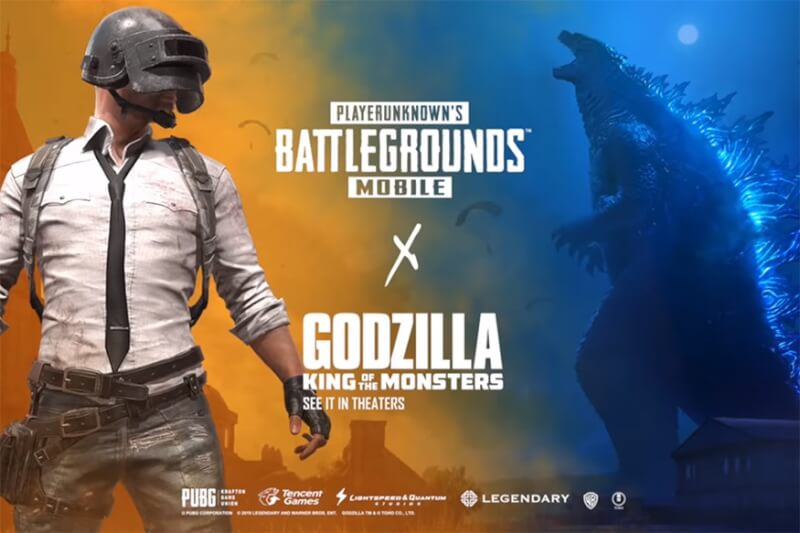 The latest update for the PUBG Mobile which is 0.13.0 is releasing this week. The PUBG Mobile update contains an event mode which is Godzilla: The King of the monster. You will find something related to the movie in which you have to fight some new monsters within a fixed time. This can make "Winner Winner Chicken Dinner" more difficult than the PUBG 0.12.0. But, for that new weapons are also adding in the PUBG Mobile update. Read the released patch note of PUBG 0.13 update to find more information about the update:
PUBG Mobile 0.13.0 Patch Notes:
New Mode: Now, Deathmatch is available in both FPP (First Person Perspective) and TPP(Third Person Perspective).
New Settings for FPP: There will be a separate option to adjust your gameplay settings in FPP mode. As it was so difficult to have Chicken Dinner in this mode.
New Zombies: Tyrant, Licker, Dog and Zombie Cop are going to replace from the monster which is in the movie. It can be Ghidorah or other characters.
Reduce in Armor Stats: The Armor damage will be reduced by 25%. But, damage time will be the same.
Footprints: This is a new feature that is going to be added in the game. Now, there will be footprints of the players who are going to the house, mountains or anywhere. But, there can be new shoe adding by which they can hide their footprints.
New Location: There is a new location in the Zombie Mode. Its name is showing as Abandon Factory. You can find weapons, vehicles from here. It is an amazing place for loot. But, there will be a new boss waiting for you so, be careful.
New Feature for MVP Player: MVP emotes and results are adding in the inventory and display of the game.
Liquid Nitrogen Bomb: Now, the players will get slow down than the usual time that is in PUBG 0.12.0.
Bizon Gun: PUBG Update 0.13 contains a new gun. It has a large magazine with most available bullets of 9mm.
Portal Closet: A new change in portal closets. Now, you can change appearance, voices and emotes from it. It can be done when you are in a match.
That's All For Today. Stay Tuned To TechBurner For More Updates.