On 4th July, PUBG Lite has been released which is the best game for midrange phones. Similarly, Tencent Games is going to release PUBG Mobile Season 8 Royale Pass. PUBG Mobile 0.13.4 Update will contain new Season 8. There will be new rewards, emotes, weapons skin, and other new items will be available through the update. So, this is happy news for PUBG Players. Tencent Games are also providing some PUBG Skins free. PUBG Mobile Weapon Skins will be added in the PUBG Mobile new update. Beta Tester is reporting this update along with the changes that are made to it. In this post, you will also find the latest PUBG Mobile APK. So, Read the full article to know more about the PUBG 0.13.4 update and its release date:
PUBG Mobile 0.13.4- PUBG Mobile Season 8 Royale Pass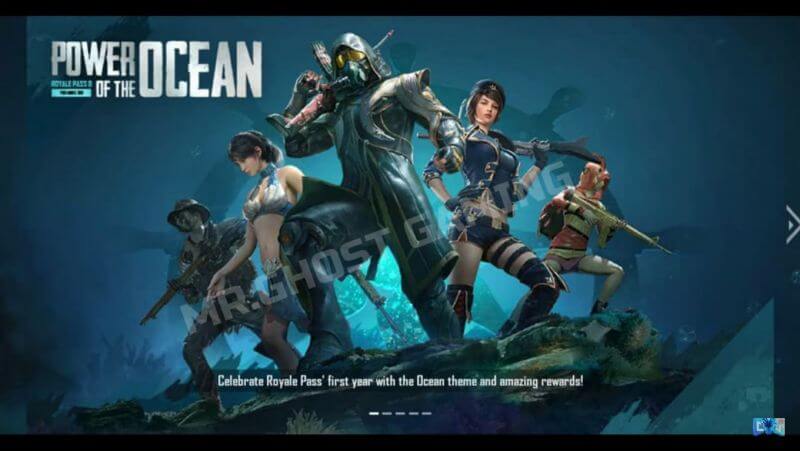 Users are reporting that PUBG Mobile 0.13.4 Beta Update has arrived. As we know that Season 7 comes to an end. Therefore, In this update, new rewards are adding along with PUBG Free Skins which will users happy. PUBG is celebrating the Royale Pass with a new theme of Power of the Ocean. So, Now it is going to be blue in colour on your screen. PUBG Mobile Season 7 will be ending before 17 July and Users are expecting that Season 8 will arrive on 17 July. But, there is no official confirmation from the Tencent Games.
Users who are interested to join the beta update can register by going to the official site of PUBG. The update weighs around 2 GB both for Android and iOS. The PUBG Mobile Season 8 Elite Plus royale pass is priced at 1800 UC. It will provide a 25 Rank Boost it will enable Elite Missions, QBZ Warning Sign skin unlocking 100 rewards. A new Urban Scavenger backpack will be provided if you buy the Season 8 Elite Pass with a Military Operation Avatar.
A new blue skin for the DP-8 and ocean skin for the SCAR-L. Bison Gun will arrive in this update as it will be a new weapon. Some new emotes such as Triumphant Victory and Spawn Island Line Dance is being added with some rare outfit like Bronze Armor Sharks Bite.
Download PUBG Mobile APK Here:
PUBG Mobile 0.13.4 Update Patch Notes:
Season 8: New Ocean Theme.
Rewards: Users will be getting more benefits after they buy Elite Upgrade and Elite Upgrade Plus Pass.
New Weapons & Skins: Bison Guns, QBZ Warning Sign Skin, Urban Scavenger Backpack, Ocean Skin for Scar-L and DP-8.
New Emotes: Spawn Island Line Dance and Triumphant victory.
Update Size: The update size is around 2GB.
You can also watch the video to know more about the upcoming PUBG Mobile new update leaks that are revealed by MrGhostGaming: 
That's All For Today. Stay Tuned To TechBurner For More Leaks.