There were some leaks that PUBG is getting Helicopters, Rocket & Grenade Launchers in the next PUBG Update. But, the helicopter and rocket launcher will come in PUBG Mobile 0.15.0 update. The Season 9 is coming with the PUBG Mobile 0.14.5 which is PUBG Mobile new update which is going to roll-out soon. This update will bring the much-awaited features in the game as well as the new Season. Yeah! Season 9 is coming with the PUBG 0.14.5 update. This will not contain major update as it only contains a new season. Therefore, read the full article to know more about the PUBG update and some leaks of the PUBG Mobile 0.15.0:
PUBG Mobile 0.14.5 Update:
Season 9: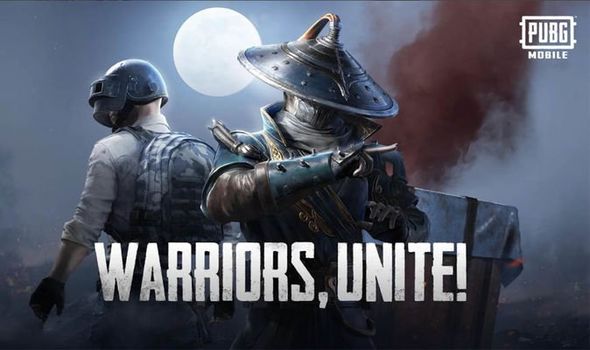 The new update contains Season 9 by which players will get new themes, Royale Pass as well as new weapons. So, Season 9 will be a Global Treasure Hunt by which you can win a prize pool of $1 million. There are some improvements made in the Royale Pass.  Now, you can upgrade your Royale Pass to get a customised sharing page. Other improvements include a timer which indicates when the new season is going to start. The update also includes that you can ask your friend for a pass before 7 days of the new season. It will be interesting for those users who have bought Royale Pass of PUBG. The PUBG Mobile new update brings a new and redesigned Missions & Ranking Page for the players. The update size of the update will be less than 500MB as it does not contain major updates. So, we will only see a new season in this update as much-awaited features will come in PUBG Mobile 0.15.0.
PUBG Mobile 0.15.0: Payload Mode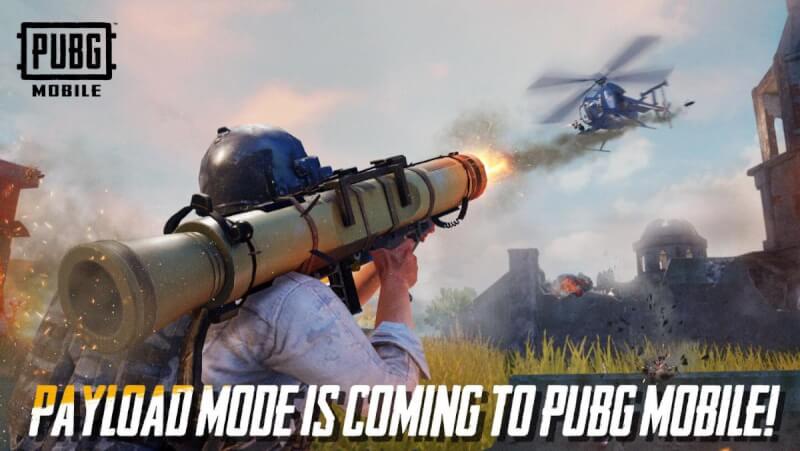 In this update, the most demanded and awaited features are going to be added which will bring the craze of PUBG into another level. We have always seen that Tencent has always trying to make PUBG more interesting than other games. Therefore, they are adding Helicopters and Launchers in this update. There will be a Grenade and Rocket Launcher which will help you to get rid of the Helicopter.
Helicopter & Launcher:
The Helicopter will be found in different places of PUBG Map. But, it will be both good as well as bad for the players. The Helicopter top speed is more than 200km/h which is much higher than the speed of vehicles. You can also attack from the helicopter and there is space for whole the squad. But, the disadvantage is that it will get damage fastly and your health can also be low when it will explode.  The damages can be done with the use of guns as well as the launcher. But, guns will not give you damage when you are not in their range. Therefore, the rocket launcher can explode the Helicopter in only one fire if they are far from it.
There will be different types of the launcher with different types of magazines and shooting range so, choose wisely. MGL, M79 and M3E1-A are the new launchers that we will see in the new update. It will be likely to found in the Drops or in the specific area. MGL will have 10 magazines of the grenades whereas the M3E1-A have only one rocket launcher. There is no news about M79 but M3E1-A will be able to give damages to far objects.
This updates will come in PUBG 0.15.0 which is expected to launch soon as the beta update to Beta Tester. PUBG Mobile has also tweeted about this feature:
Here's an early preview of one of the things we've got coming in Update 0.15.0. If you like making things go boom, you'll love the new Payload Mode! This new Arcade Mode is an absolute blast! pic.twitter.com/jfkRzf72s1

— PUBG MOBILE (@PUBGMOBILE) September 11, 2019
Download ReWalls: TechBurner Wallpaper App For Awesome Wallpapers.
That's All For Today. Stay Tuned To TechBurner For More Updates.