There are a lot of Battle Royale Game. The new gaming experience comes after the PUBG. Many users are in love with PUBG and playing it all-day. Even our team members play it. But, we all know that gamers want to do exciting stuff in the game and get bored if there is no new activity in the game. So, due to this, PUBG is pushing update regularly. They are continually updating their gameplay with the new game mode and other things. Thus, the PUBG Mobile Cold Front Survival Mode is now coming. It will be the PUBG Mobile Extreme Cold Mode. So, in the PUBG Mobile Cold Front Survival Game, we will be going to see a lot more features. Read the full article to know more about the PUBG Mobile New Update and PUBG Mobile Cold Front Survival Release Date.
PUBG Mobile New Update: Cold Front Survival Mode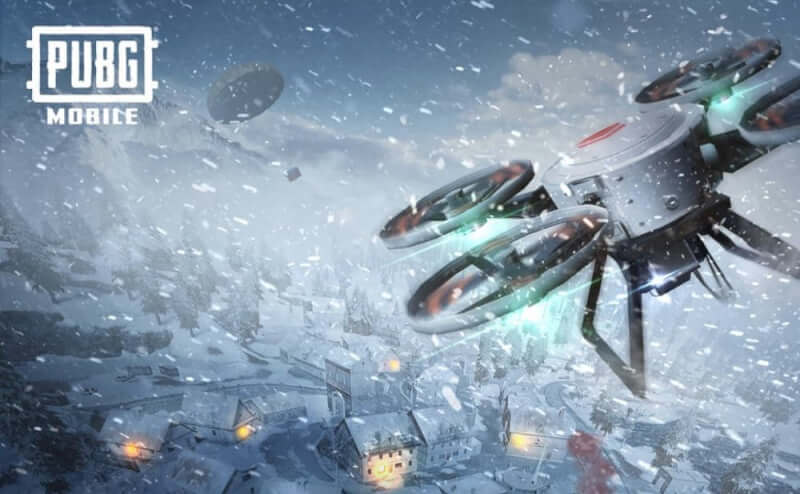 So, in the PUBG Mobile, a new gaming mode is making its way which is the Cold Front Survival Mode. It is much clear that it will be based on Winter. Also,  this Mode will be much exciting for the users as you will be getting a lot of excitement and thriller while playing it.
The Cold Front Survival Game Mode will be added in the Vikendi Map. In the Mode, there will be blowing of cold wind/waves and also snowfall will be on the map. During the Cold Front Survival, a player has to get in the house, and for getting no damage, you need to sit near the wood fire. Also, you need to hunt animals and eat their meat to get energy during the Front Survival Mode.
You will also find a drone for knowing houses with the wood fire, animals and more. Also, you will get to know about the Front Survival Game Mode by the timer which will warn you about the Extreme Cold coming. So, it will be going to much exciting for the players as you have to find the proper house for saving yourself from the damage that will be caused by the Cold Front Survival Mode. And, don't forget to notice the timer which will be similar to the Safe Zone. Also, you will be getting notifications on your screen like the Red Zone Started and identical to it.
Read More | Best Audio Settings in PUBG for Footsteps: Realme Update Fix
PUBG Mobile Cold Front Survival Release Date in India
Things are getting a bit…chilly here ❄️

Cold Front Survival is coming 4/16! #PUBGM #PUBGMOBILE pic.twitter.com/dbNdanzCDI

— PUBG MOBILE (@PUBGMOBILE) April 11, 2020
PUBG Mobile tweeted officially on the Twitter that the PUBG Mobile Cold Front Survival will be going to release on 16th April 2020.
That's All For Today. Stay Tuned To TechBurner For More Stuff.