Television is getting smarter day by day and mobile manufacturing brands are jumping into the industry as soon the business of smart television is expanding. Last month we have seen Smart TV from the home of OnePlus and Xiaomi. Both the television are based on Android OS and featuring some amazing tech. But, a leak is suggesting that realme is working on his own smart television already and it would be coming really soon. Maybe in a couple of months.
Realme TV could be a reality because of the great support and R&D engagement of realme is backed up by BBK electronics, who is the parent company of OnePlus, Vivo and Few other brands. Which clearly indicating that BBK electronic is quick efficient to launch Smart TV. They already launched OnePlus TV with some amazing performance, but the pricing is very premium. So, realme TV can target budget customers with their product.
Realme TV is coming?
We are seeing many devices launched by Realme and a lot of leaks for its upcoming devices. So, Realme is launching Realme X2 Pro on 15th October in Europe. They have also announced the Realme X2 Pro launch date for India. Now, there are some interesting leaks coming that Realme is working on their new Realme TV. The Realme TV leaks suggest that it will be a competitor to Xiaomi Mi TV. So, now Realme is going to launch the TV as some famous brands such as Motorola and OnePlus also launch their TV and entered in the TV market. Therefore, read the full article to know more about the Realme TV launch date in India, Realme TV price in India and Realme TV features.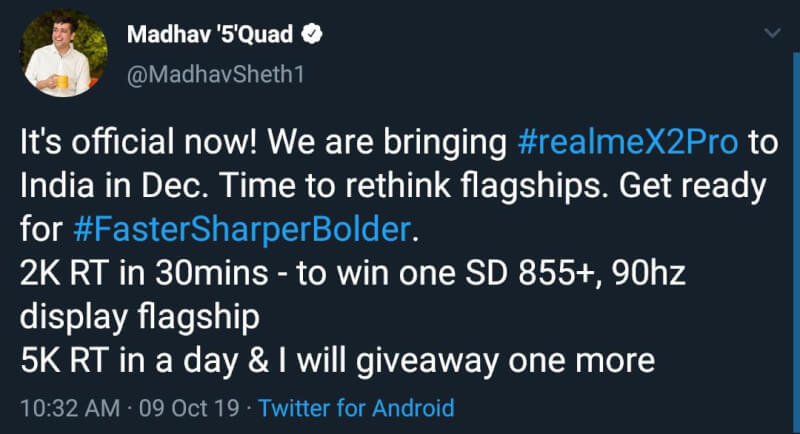 Realme TV Leaks:
As we know that Realme is launching devices with new features and at low prices. Therefore, the leaks suggest that Realme is going to enter the TV market by its new Realme TV. But, the specification is unknown because it's an internal leak that we are exclusively providing it to you. We have seen that Xiaomi has launched their Mi TV from 32-inch to 65-inch at good price and comes with exciting features.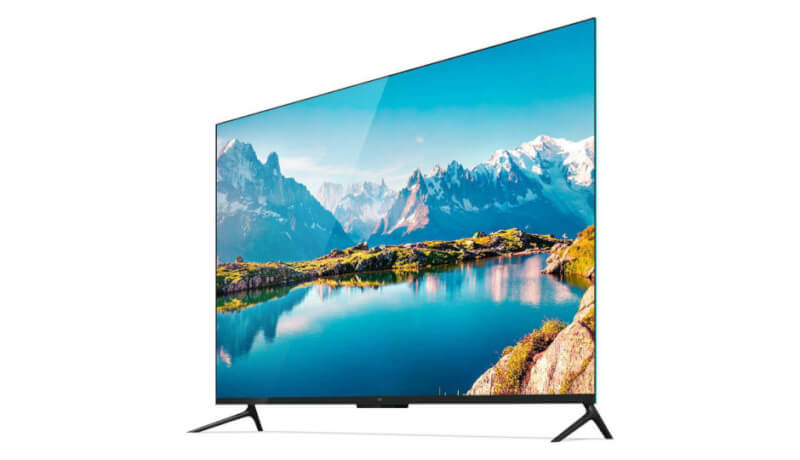 Therefore, we are thinking that Realme will bring the TVs with new features and at low pricing. As the specifications are unknown but we are expecting that Realme will bring it with modern features.
Realme TV Features:
We are expecting that Realme TV will come with 32-inch of size and may sport 4K Screen. It will be a Smart TV and will run on Android. The TV is expected to come with better hardware and will have 2GB of RAM and 16GB of storage. Realme TV is also expected to allow the user to install and play the game without a dedicated gaming console. It may feature screen mirroring and Dolby Atmos for better audio and video quality. We are expecting that Realme will bring LED TV with 60Hz refresh rate with a resolution of 1366×768 pixels. Other features are unknown but we will update you if any other leaks come.
Realme TV Launch Date in India:
As there is no official confirm date of the launch of the Realme TV. But, as the Realme X2 Pro is going to launch in December. So, we are expecting that Realme may announce the Realme TV in the launch event of Realme X2 Pro.
Realme TV Price in India:
Xiaomi has already launched its 32-inch Led TV at an effective price of Rs. 12999. So, we are expecting that Realme will launch its new Realme TV around Rs. 10999. 
Download ReWalls: TechBurner Wallpaper App For Awesome Wallpapers.
That's All For Today. Stay Tuned To TechBurner For More Stuff.
[Source]