Indias biggest telecom operator Jio has released a press note today regarding the IUC charges. Reliance Jio has announced that they will charge the Interconnect Usage Charge (IUC) for outgoing calls which are made to other mobile networks, e.g. Airtel, Vodafone-Idea, BSNL etc. Mr Kiran Thomas from Reliance Jio has explained about What is IUC and Jio IUC plans in a video. TRAI has fixed  6 paise/minute IUC charge, which all Jio users will have to pay now for all outgoing calls made to another telecom operator. In this article, we have explained what is Jio IUC and Jio IUC plans in details.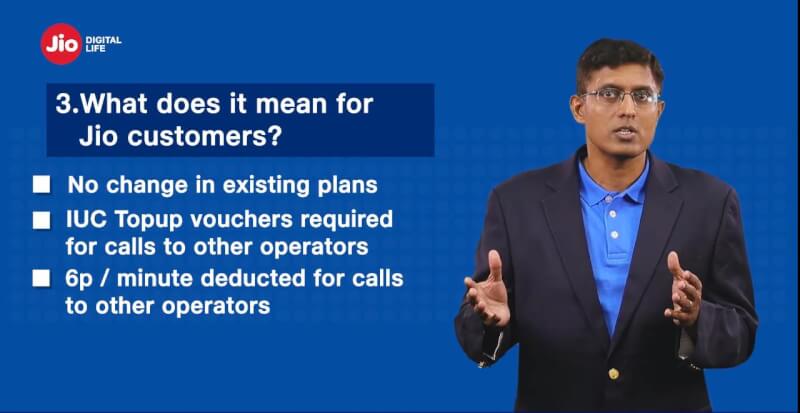 What Is IUC?
Interconnect Usage Charge or IUC is a cost paid by one mobile telecom operator to another mobile telecom operator. For example, if you call an Airtel number from your Jio number, then Jio has to pay IUC charge to Airtel. TRAI (Telecom Regulatory Authority of India) has fixed IUC charges, which is 6 paise/minute currently. All telecom operators pay IUC charge to one another. According to TRAI, IUC charges should be brought down to Zero. IUC for mobile calls will be ZERO from 1st January 2020.
What Is Jio IUC?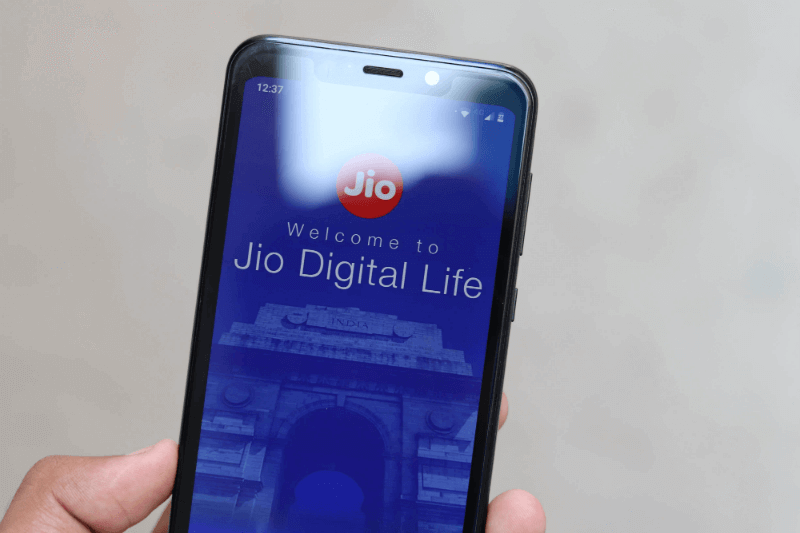 A big number of outgoing calls made from Jio because they do not charge for the voice call. According to the official statement, Jio has already paid 13,500 Crores rupees to other operators. To recover the losses created by the TRAI move, the company has decided to charge customers 6 paise per minute for outgoing calls. All Jio customers were using free voice call service since the launch but the situation is going to change now. Jio will start charging 6 paise/minute for the Outgoing call on other operators. Jio to Jio voice call will remain free. The outgoing calls to other operators will still be free but you will have to pay 6 paise/minute for while ringing.
Jio IUC Charges
You will have to pay 6 paise per minute for the outgoing calls on other operators. Jio has informed that "This is only a temporary measure that we are forced to take and we will promptly withdraw this regulatory charge of 6 paise per minute as soon as TRAI removes IUC charge." As mentioned above, IUC charges will be Zero from 1st January 2020. However, Jio to Jio, Jio to landline calls and incoming calls will continue to remain free.
Also Read, JIO Phone 3 Leaks: Here are the details.
Jio IUC Plans
All the current tariff plans will continue as before. But all recharge that you do after 10th of October, you will have to purchase an additional IUC top-up voucher. It starts from as low as 10 rupees. IUC top-up voucher will add additional talk time into your account and then this talk time balance will the get deducted at the rate of 6 paise per minute. Additionally, you will get 1GB free data with the Rs. 10 IUC Topup. Jio will provide additional data entitlement of equivalent value based on IUC top-up voucher consumption to ensure no increase in tariff for customers.
| | | |
| --- | --- | --- |
| IUC Top-Up Voucher Amount | IUC Minutes (Non-Jio mobiles) | Free Data Entitlement |
| Rs. 10 | 124 Minutes | 1GB |
| Rs. 20 | 249 Minutes | 2GB |
| Rs. 50 | 656 Minutes | 5GB |
| Rs. 100 | 1,362 Minutes | 10GB |
Now, purchase additional IUC top-up voucher with all the recharge you make after 10th October. That's all about Jio IUC charges and IUC plans. If you still have any doubts then feel free to ask us on our social media handles.
Follow Tech Burner Team on our social media handles to get the latest updates:
If you have any queries about tech then simply mention @TECHBURNERTEAM on twitter and we will try to answer you as soon as possible.