Foldable Smartphones are future technology that we are going to see soon in so many hands. Recently, Samsung showcased its first foldable smartphone, the Galaxy Fold some time ago. Unfortunately, things did not go as planned for Samsung as few review units showed issues with their foldable display. This caused the company to delay the launch until it could make the necessary improvements to the Foldable Smartphone.
The company has not announced the new launch date for the Samsung Galaxy Fold smartphone. But the US Patent and Trademark Office (USPTO) has granted a new patent to Samsung having a 'Fold-Out' design for a foldable smartphone. The Galaxy Fold had an in-folding display design. It seems like Samsung did consider an out-folding design based on newly granted patents. These design patents were applied for in the US late last year and are granted now.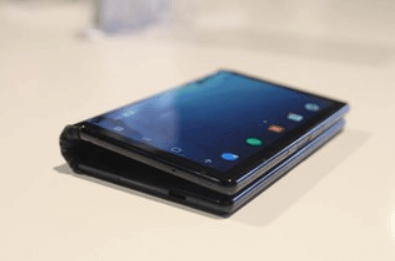 The Fold-Out Design Patent
It is seen that Samsung is working on two more foldable smartphones. One developing a vertically folding design similar to a flip-phone and the other is a clamshell-like design similar to the Huawei Mate X. Samsung was reported to reveal the vertical foldable smartphone later this year.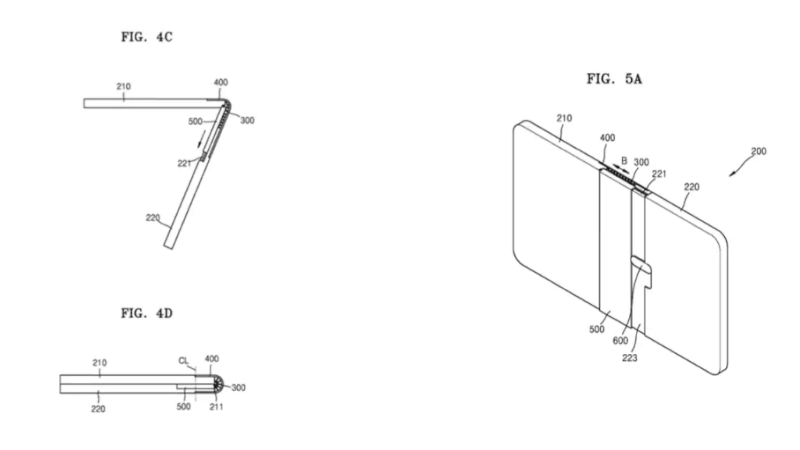 The Out-Fold device shows a flexible display mounted on two separate cases joined by a hinge with a sliding mechanism. When folded, the slide cover slides back towards the case allowing the display to fold. The slide cover helps the display fold easily when it slides back and helps it stay firm in the unfolded state. A locking mechanism is also visible from the patent drawings which locks the sliding cover in place when the device is unfolded.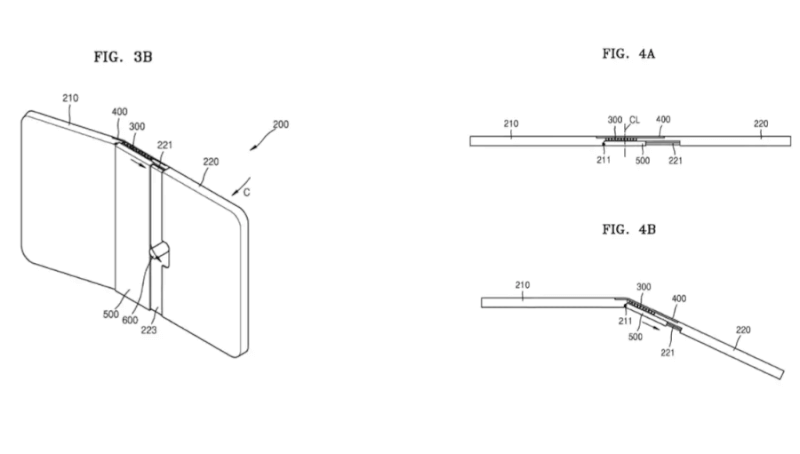 When to expect the New Galaxy Fold?
Currently, Samsung is fixing the issues related to the Galaxy Fold smartphone. They have to use protective display layer into the body to block the gaps at the top and bottom of the hinge. This will prevent debris or any other particle from damaging the foldable smartphone. With this new patent in place, the company could reveal a device with an out-folding design soon.
ALSO READ: SAMSUNG 5X OPTICAL ZOOM CAMERA: SAMSUNG'S ANSWER TO HUAWEI'S 50X ZOOM
Patents are filed in thousands by many companies. There is a possibility that patented concept may never turn into an actual product and it may remain on the drawing board. We hope for the best and wish Samsung fixes the current issues with the Galaxy Fold as soon as possible. The Galaxy Fold is the start of the era of the future generation of smartphones and it will become better over time.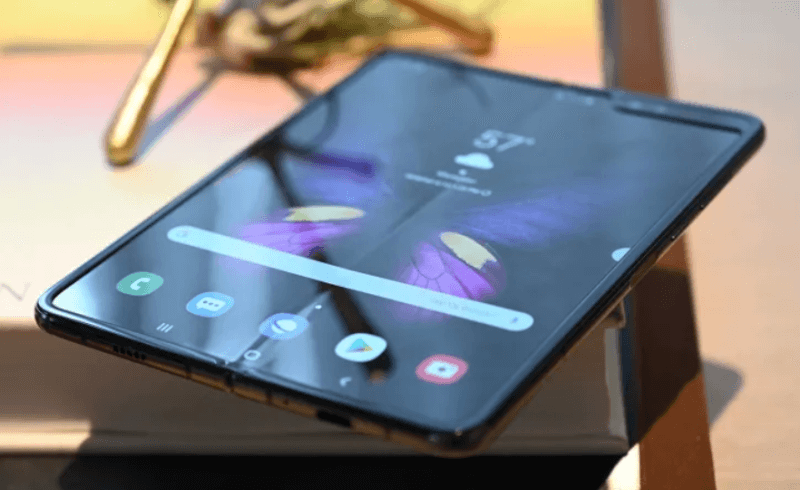 What do you guys think of this new patent by Samsung? Let us know in the comment section below. Foldable smartphones are currently very expensive and who knows we may see affordable folding phones in the near future. Meanwhile, Stay tuned to TechBurner for more awesome content!