Following US tech giant Apple, Samsung has bought the maximum semiconductor chips in 2020. In 2019 also, the South Korean company remained at the No.2 position in the world. Due to the COVID pandemic, studies went online and the professionals started working from home raising the need for computers and other electronic devices.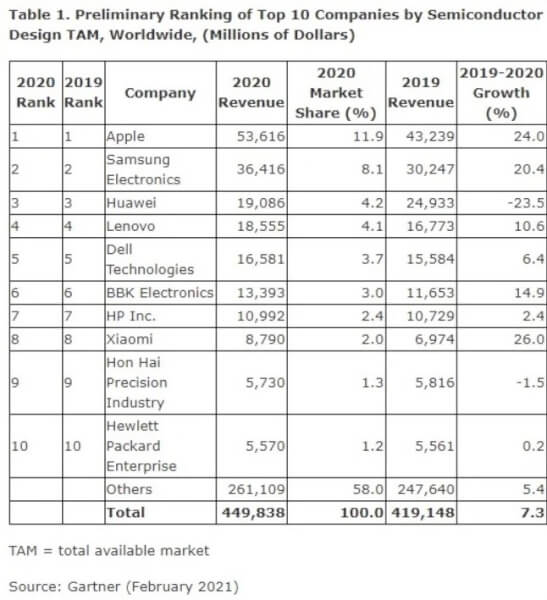 As per a new report from market research firm Gartner Inc., Samsung spent $36.4 billion on semiconductor chips. The company spent 20.4% higher in 2020 than in 2019. Apple remained at the 1st position by spending $53.6 billion to take 11.9 per cent of the global market share. The iPhone maker spending on chips increased by 24% in 2020 if we compare it with 2019. Samsung also aims to become the largest chipmaker of the world by 2030.
That's All For Today. Stay Tuned To TechBurner For More Stuff.