These days technology is growing fast as we all know that the love for the camera phone is increasing day-by-day. By this, we are seeing camera phones upgrading from 0.3MP to 108MP and more in upcoming phones. As we all know that Sony and Samsung are the camera sensor provide for smartphones. Some leaks have surfaced for Sony that they are going to launch two more sensors in the market. It will be Sony IMX708 and IMX689 camera sensors. The Sony IMX689 specs and Sony IMX708 specs have leaked online, and Sony IMX708 leaks suggest that it will be much better than the Sony IMX586. These Sony Sensor will make likely to appear with the Oppo Find X2. The Oppo Find X2 leaks suggest as well as the Digital Chat Station shares the holes.
Both the sensor will bring many changes in the camera smartphones, and we will also go to see devices powered with it in 2020. Also, features like Auto Focus, Pixel Binning, and more will get improved with it. Therefore, read the full article to know more about both the sensor:
Sony IMX708 Leaks:
Some leaks suggest that Huawei, Oppo, Xiaomi, and other brands will be using the CMOS sensor this year. Also, Huawei will be one of the brands to launch it globally. According to Digital Chat Station, there will be a new camera phone sensor, which will be IMX708. The sensor will give photos with 48MP. You think that there is already a 48MP sensor available, which is a Sony IMX586. But, the main difference between them is size. The IMX586 has 1/2.0″ where the IMX708 will come with 1/1.3″. It helps sensors in providing the best pictures. The sensor will feature Omnidirectional focus technology. As we all know that Focus is the leading and essential technology in the sensor. So, it will come with upgraded, which will help in providing the best photos and videos. You can better understand it by the image provided below: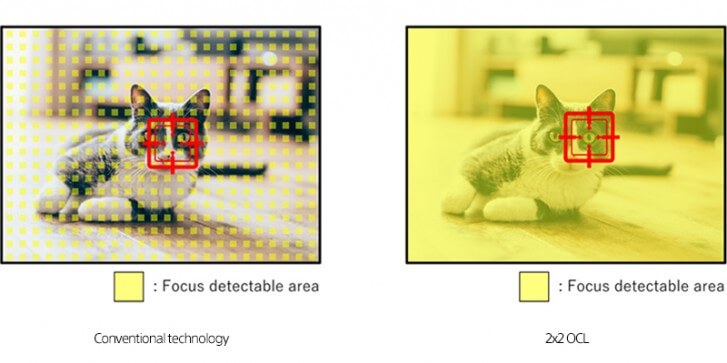 Along with it, there will be one more sensor launched, which will be going to start. It will be the Sony IMX689 Sensor. This news also confirmed by the Digital Chat Station that both the sensor will be launched globally in the event. Also, some leaks suggest that the sensor will likely come with the Oppo Find X2. The Oppo Find X2 will come with IMX616, and IMX708 and also Oppo has announced that the Find X2 will come with custom Outsole Sensor. So, we are expecting that the Find X2 will be one of the first devices to go with IMX708.
That's All For Today. Stay Tuned To TechBurner For More Stuff.